Vingt Sept
48 hours at Cannes Lions 2022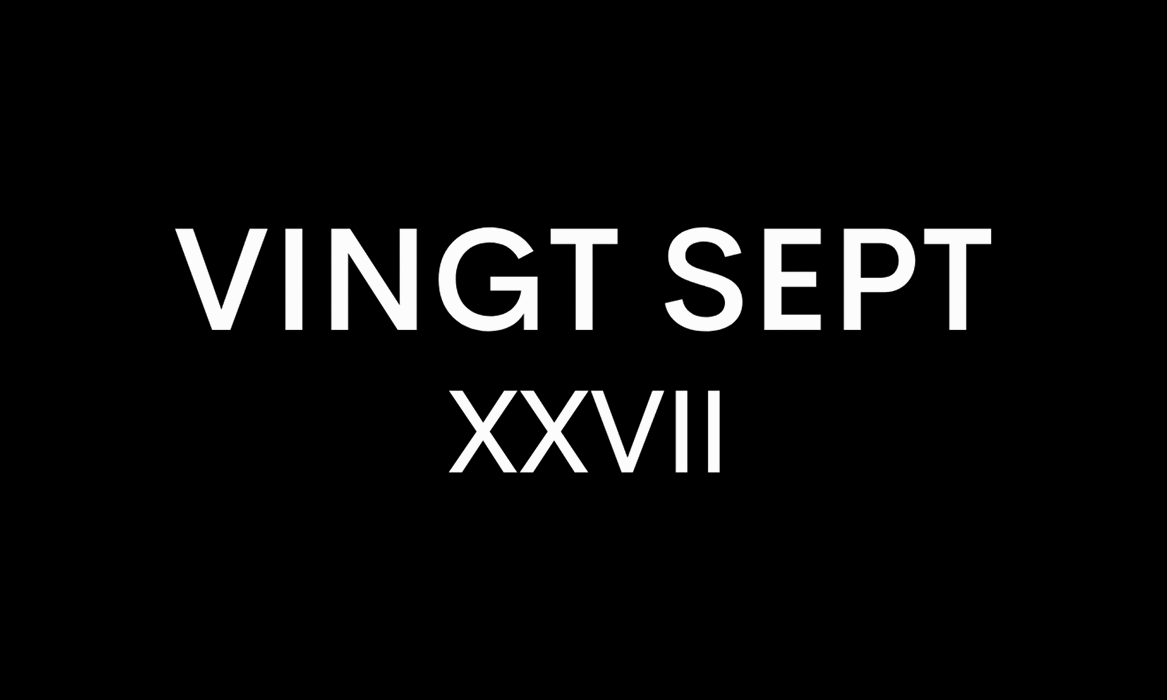 Lifestyle
Malala at Cannes Lions 2022
Since the travel industry reopened, those stateside and Europeans are jet-setting around the continent. Following a few whirlwind press trips, we attended 2022's Cannes Lions Festival to celebrate the awards ceremony... and, of course, we now understand why cool acts like Kaytranada and Paris Hilton are attending the biggest media and marketing celebration in the French Riviera.
So let's flashback to the night before our travels to Cannes - RMT strikes, baggage issues at every airport in the UK, and touching down to London (8 hours before our flight) from Spain, to be greeted by the cheerful "Your Flight Is CANCELLED" notification. Yes, "freaking out" is an understatement.
Thankfully our friends at Marriott London Heathrow made everything that little bit sweeter. Forgetting about our disappointment of obtaining the next flight during the biggest strike in the country, Marriott pulled out all of the stops in their luxurious (and accessible) hotel; our woes were disseminated, allowing us to slip into sheer indulgence and RNR mode. If you want to read more about our Marriott LHR adventure, visit HERE.
So onwards - following a swift flight change and a good night's rest, we could finally enjoy 48 hours in Cannes and here are our highlights.
What is Cannes Lions
After two years, Cannes Lions returned for its celebration of five days of creativity and awards ceremonies.
Big names came to this year's festivities, with musicians Kendrick Lamar, Post Malone and the Black Keys closing out the day's events at Spotify Beach.
In partnership with TikTok, attendees watched more than 170 talks this year, analysed 826 winning Lions from 44 countries and interviewed more than 70 Jury Presidents, Jurors and winners.
Big names presented speeches, all from diverse backgrounds and successful in their own right. Key people we loved to watch this year included Gold-winning Olympian Tianna Bartoletta, Issa Rae and Rita Daniels (Commissioning Editor, documentaries at Channel 4). A powerful video appearance from Ukrainian President Volodymyr Zelensky urged the creative audience to continue the momentum in the efforts to end the war. Zelensky encouraged that "the end of this war and its circumstances depend on the world's attention. And that's why I need allies. We need people like you."
Why go?
It appears that the festival, once known for advertising and marketing, is extending its invitation to all who feel creativity stems from their veins. Gone are the days of the imagination playing tricks, of men in suits sipping champagne on Yachts; today, it's an accessible, fun and exciting affair.
In terms of networking opportunities, it is indeed priceless. Upon strolling down Boulevard de la Croisette, you'll never know who you'll bump into. I turned to a friend and joked, "it's one heck of a party," concerning why the entire editorial team should be here; none other than Reddit co-founder Jen Wong turned to me, affirming with a smile, "it is what it is". We giggle with a parting post-pandemic hug, and then I depart for 'Blighty.
If I haven't convinced you to attend next year's event, then I guess my work here is not done. However, as the famous Roy T. Bennett says, "Some things cannot be taught; they must be experienced".
So go out there and experience it!
For more information visit Cannes Lions
Words by Jheanelle Feanny