Vingt Sept
Cassandra Freeman on playing the modern day Aunt Viv in Bel-Air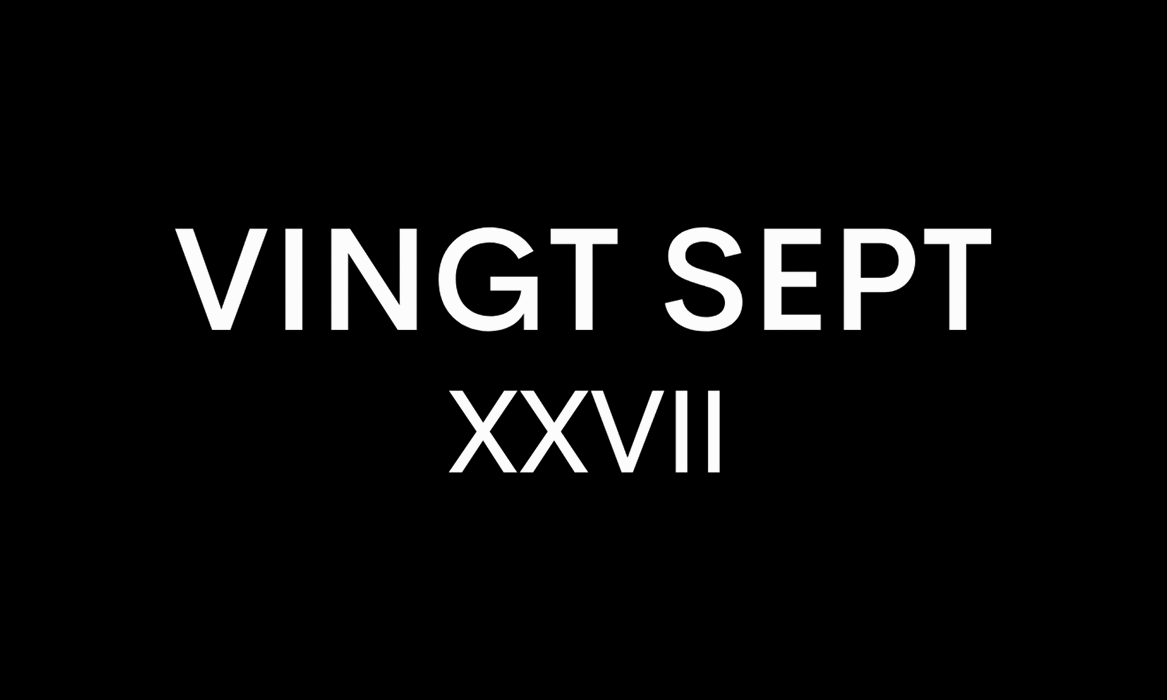 Film
If you haven't watched Bel-Air, you are missing out and need to hit the button fast. The show, which airs on Peacock, is not a remake and rather a retelling of popular 90s show, Fresh Prince.
Written by Morgan Cooper and Rasheed Newson, Bel-Air showcases a new cast with gripping storylines. Masterfully tackling how modern-day families navigate through their current issues, the show ticks all the boxes for all generations.
We sat down with actress Cassandra Freeman, the female lead, who plays the much loved Aunt Viv in a modern-day post ME TOO era. Shining a different light and perspective on the beloved character and wife of Uncle Phil, we couldn't wait to hear about her stance on playing such a multi-faceted role.
Hi Cassandra! Bel-Air is very different to the original Fresh Prince; what were your initial thoughts about playing Aunt Viv when you received the script?
Well, I was overwhelmed with the idea of portraying an iconic character. I definitely didn't think it was my role to have. But my interview with Rasheed (Newson) and Morgan (Cooper) cleared up a lot of my hesitations because they made it clear I was here to make new shoes for this character and not try to fit the original model.
What was the casting process like, and how did you find out you got the role?
I sent in a tape after much pressing from my manager. I really didn't think I could be Aunt Viv. I mean, who would dream that up?!
After a few weeks, I was asked to have an interview with the showrunner and creator of the show! It was a great talk with discussions on their vision for my role and the whole show.
I remember leaving that call thinking regardless of which direction it goes; this property is in brilliant, if not genius hands. The next day I flew out to Greece on vacation with my family, and a few days later, I was asked to do chemistry reading with Adrian Holmes (who plays Uncle Phil). Three days later, I got a call at 3am from my manager Anthony Aiello, and he screamed to me, "You're the new Aunt Viv!!"
My 3-year-old son, for some reason, was up and came out into the living room and said, "Congratulations, Mommy." It was a very joyful and exciting moment!
The cast change on the original show sparked discussions about colourism (on both sides) despite deeper issues on that show for the original actress's departure. It appears that Bel-Air is celebrating diversity in how Black people are portrayed and look. Do you feel Bel-Air shows a better representation of Black families and the black community?
I think that we are trying to show the many layers of spirit and humanity that have always existed in Black people, but that usually gets tossed to the side for only showcasing the trauma in our lives. Following Blackish's imminent departure, the world needs a show like Bel-Air right now.
What is it like for you as an actress to be involved in such gripping yet relevant storylines, such as how young Black men see the police, mental health, drug addiction, the pressures of social media and the challenges young Black men face?
I like to think we are continuing the tradition that started as far back as Sidney Poitier and even further back to others who have tried to show the full depth, spectrum, and humanity that exists in Black people.
The characters in Bel-Air are so different from the original show. Were there any apprehensions from your side as to how the public would receive this?
Of course. We were all hopeful that people would see the love and care we put into these storylines. In general, I hoped the public would see how we are holding on to the essence of these characters and remixing it a bit for it to live in modern times.
In the original Fresh Prince show, there was a lot of focus on Will. Bel-Air offers viewers some insight into the struggles that the adults face. Did you learn anything about Aunt Viv from Bel-Air that you feel fans of Fresh Prince didn't know?
This Viv is not a fully fleshed out vessel like the originals were. It felt to me we were trying to show a woman who was still in the process of becoming. I think that was a more compelling way to reveal Vivian's depth and complexities. It's also refreshing to show Black women are not just strong; we are also vulnerable, fragile and uncertain. We have dreams that need to be nurtured by our families and lovers.
What was it like working with the new cast? Are there any standout moments or memories on set that you can share?
In general, we are a singing and warm cast. We have so many days singing around the on-set piano; it would be too many to name. One of my favourite memories was the first day I met Jabari (Banks). He ran over and yelled, "Aunt Viv," and hugged me so tight and excitedly I almost fell down. I just loved that moment because it exemplifies how genuinely excited, loving, and supportive this whole cast is.
The show focuses on the relationship between Aunt Viv and Will's mother, perhaps, also leading viewers to think there is a secret the two are holding about Will. Is this a story that is further explored in future episodes?
Yes. We as families hold secrets close to our hearts until our kids are able to handle the truth. We will explore what happens when we keep secrets and hold on to misunderstandings. Also, in families, we all have our own version of the truth and then reality.
Aunt Viv's fashion is just to die for! What is your favourite look from the season?
My favourite look is her yellow Oscar De La Renta dress in episode 6, and in general, I love how she dresses when she's in her creative artistic mode. That vibe is closer to how I dress. She accessorises with scarves and jewellery. I think the effortless look is the most fun at times.
The music is also impressive in the show; it's like a journey through the evolution of Hip Hop and R&B!
It really is. Music is definitely the pulse of this world, and it showcases Old-school & New-school Hip Hop in the same episodes. Also, the music that Grammy-nominated musicians Terrace Martin and Robert Glasper create in the show brings such heart and depth to the series. Their work truly complements the undercurrents of the show. I think they are just brilliant. How they blend in jazz, hip hop, and R&B is quite masterful and seamless! Sometimes, I'll rewind a scene just to catch the music again and even Shazam it to have it!!
I feel everyone thought the show would be set in the 90s; however, it stands on its own being set in the present day. What was the best thing about the 90s for you?
90's music was amazing! It was the BEST of R&B!!!! Boyz II Men, Destiny's Child, SWV, TLC, Sade, New Edition, Jodeci?!!! I mean too many to name!!!
Aside from Bel-Air, what other projects can we look forward to seeing from you? Is there anything in the pipeline for the rest of 2022?
I am super excited to be immersed in everyday life and be a wife and a mom to my 3-year-old. We have a lot of family trips planned! I'm an actor because I'm deeply curious about people and the only way to observe life is to be present in it! So, I'm going to take a breath and enjoy family mode! That really is my most favourite role!! I am also looking forward to beginning work on season 2 of Bel-Air!
Bel-Air is out now on Peacock
Photographer Emily Assiran
Words by Jheanelle Feanny