Vingt Sept
Christmas Gift Guide: Gifts under £100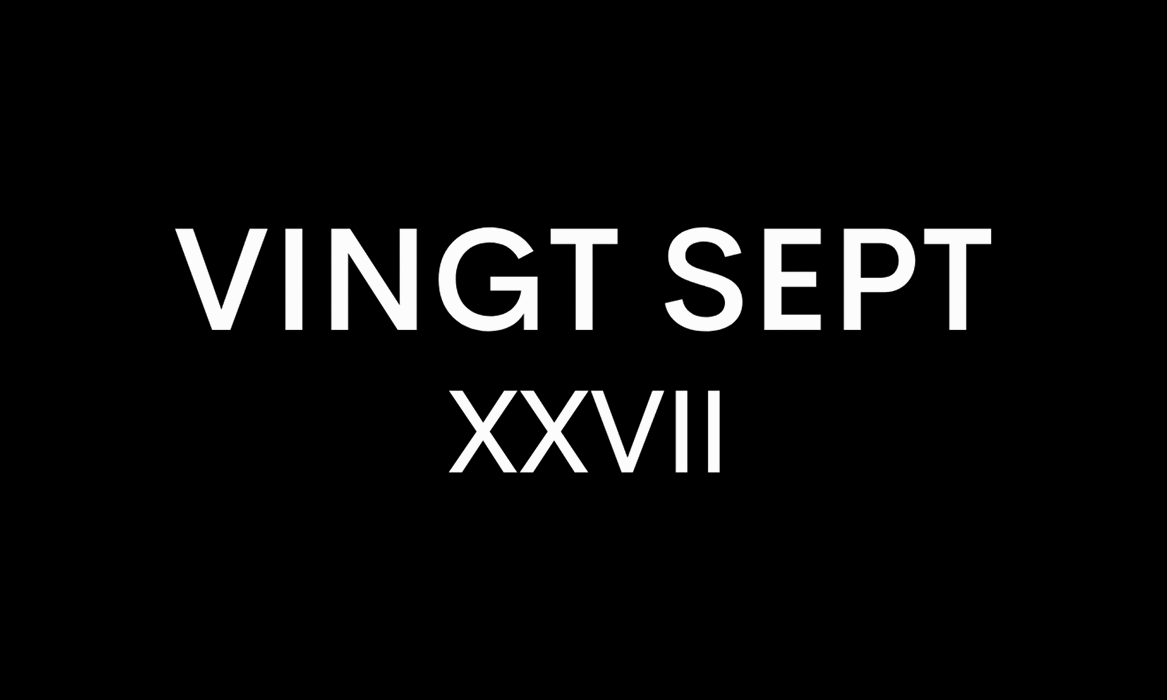 The world has faced financial challenges during the pandemic and we want to make sure that your loved ones get the most high-quality and unique products on the market without breaking the bank. This year's editor-approved guide is carefully curated and focuses on bringing amazing gift ideas to you for your friends and family that will leave them feeling special on Christmas Day.
Espa The Balancing Collection Skincare gift set, £65 available at Harvey Nichols
Espa introduced a range this winter that provides pure indulgence including their beautifully designed advent calendar. This Christmas the brand return with the perfect gift selection filled with product worth over £110 for just £65. This is the perfect gift for those skincare fanatics in your bubble seeking a full-sized product.
Editorial team favourites include the balancing foam cleanser - a gentle cleanser that rids the day of pollutants and is seemingly hydrating, packed with gentle coconut and nourishing sugarbeet.
The box is beautiful and perfect for your bathroom to recreate at-home spa treatments over the holiday period.
Angela Langford Balanced and Beautiful oil, £20.50 available at Angela Langford
An indulgent mix of kiwi, rosehip & safflower is blended with omegas 3 & 6 to help balance skin. Cypress, bergamot and lemongrass are folded in to clear blocked pores, whilst mandarin & frankincense help tone & lift.
VIII Nocturne Sun.Day candle, £26 available at Sun.Day of London
This is a new offering from Sun.Day of London, a cult brand who pride themselves on handpicked botanical candles and home fragrances derived from natural ingredients, which are free from synthetic fragrances and palm plants. The hand-poured candles are presented in beautiful apothecary jars and the VIII Nocturne, Sun.Day's 8th offering, is launched in perfect time for the festivities. What we truly love, beyond the brand's ethos and packaging, is the story behind the scent which is manifested in its message.
SupplyDrop gift box, from £29.99 available at SupplyDrop
For those who never know what to gift SupplyDrop has a range of personalised gift boxes perfect for your loved ones. We tried the Pamper selection perfect for Mum, Sister, Aunt or friend, and packed with beauty essentials ranging from Gua Sha facial rollers, vitamin C gel eye patches, foot exfoliating socks and other high-quality beauty products ideal for the perfect evening in this winter.
Other top gift box selections include The Professionals and The Man. You can personalize your box to suit your loved ones which we feel makes your gift extra special.
Mana Candle by Chaccra, £31.50 available at Chaccra
If you're looking for the perfect, mindful gift – we've got the best suggestion right here. Chaccra creates handcrafted, sustainable selections from homeware to gifts, which are personally produced and made by local Nepalese artisans. What is most impressive is that every purchase you make helps encourage local artists and creatives to continue producing stunning and innovative items which in turn help sustainability and ethical initiatives.
Aside from the brand's impressive work with remote communities, the products are just simply exquisite. Try the beautifully handcrafted Mana Candle that is scented with citrus essential oils and hand-poured by Sita, a local lady in Kathmandu. Sita creates candles for people all over her neighbourhood as well as hosting her own candle making classes for women in her community.
SBTRCT More of Less gift set, £50 available at SBTRCT
Skincare lovers looking for beautiful products packed with only natural ingredients will love this brand. SBTRCT value and pride themselves on skincare solutions that are not harmful to you, others or your surroundings by carefully selecting ingredients that do not impact on animals or the environment.
Choosing not to use palm oil in any of their products sends a clear message about their views on its effects on deforestation; and their packaging is also recyclable and 100% compostable with a policy to not use plastic.
A perfect suggestion is the More of Less gift set that includes a moisturising facial balm with a diatomite cleanser dish and bamboo pot to store your products. All products are suitable for sensitive skin, last between 10 and 12 weeks, and are vegan friendly and cruelty-free.
The Hair Fuel, from £39.59 available at The Hair Fuel
The Hair Fuel has created an all-natural, vegan hair mask which fuels your hair growth and manages hair loss from the roots. It's free from SLS, palm oil and parabens, as well as being cruelty-free. The aim is to use the products once per week for hair growth and healthy hair. Each kit comes with a chart and tools to help to track your hair growth over the months.
Funderm Lavi Davi Gummies, from £56 available at Funderm
For those looking for an alternative way of improving their skin and overall health without using several products we finally have an answer to your prayers. Funderm has created a range of products and their Nutri-cosmetic supplements range is a tasty route in achieving just that. Their Lavi Davi gummies contain vitamins and active ingredients suitable for all skin types to help reduce fine lines, treat inflammation and spots, and improve your skin's overall health. Each container holds a 30-day dose, and the simplicity behind this has had HQ hungry for more.
Crosley 1950's Wall Phone, from £45 available at Crosley
Perfect for adding a retro feel to your home, Crosley has a range of vintage-inspired phones influenced by industrial design pioneer Henry Dreyfuss with modern push-buttons merging the past design features of the Twentieth century with today's mod cons.
Sense Akasha Candle by 7 Over 7, £65 available at Live 7 Over 7
2020 has been a challenge for all of us with fast-paced changes to our lifestyles being a constant. This suggestion is a more spiritual offering and the Sense Akasha Candle is designed to help with chakra alignment to enhance our mental and spiritual wellbeing.
The Akasha candle is said to be a mood-booster enhancing relaxation and providing the uplifting we all need during such a difficult time. Perfect for reconnecting with one's self and packed with scents including frankincense and top notes of clove and orange to boost the senses and vibrational energy. We think we all could do with an Akasha candle within our homes.
Rituals: The Ritual of Ayurveda rebalancing gift set, £30 available at Rituals
This year's offering is presented in a beautifully designed keepsake box and packed with rebalancing product designed to help you and your loved ones live wisely. HQ favourites include the body scrub containing crystal salt from the Himalayas and enriched with almond oil that smells divine.
The rebalancing collection is perfect for those seeking pure relaxation following such a turbulent year.
Photography by Joupin Ghamsari
Editor Jheanelle Feanny