Vingt Sept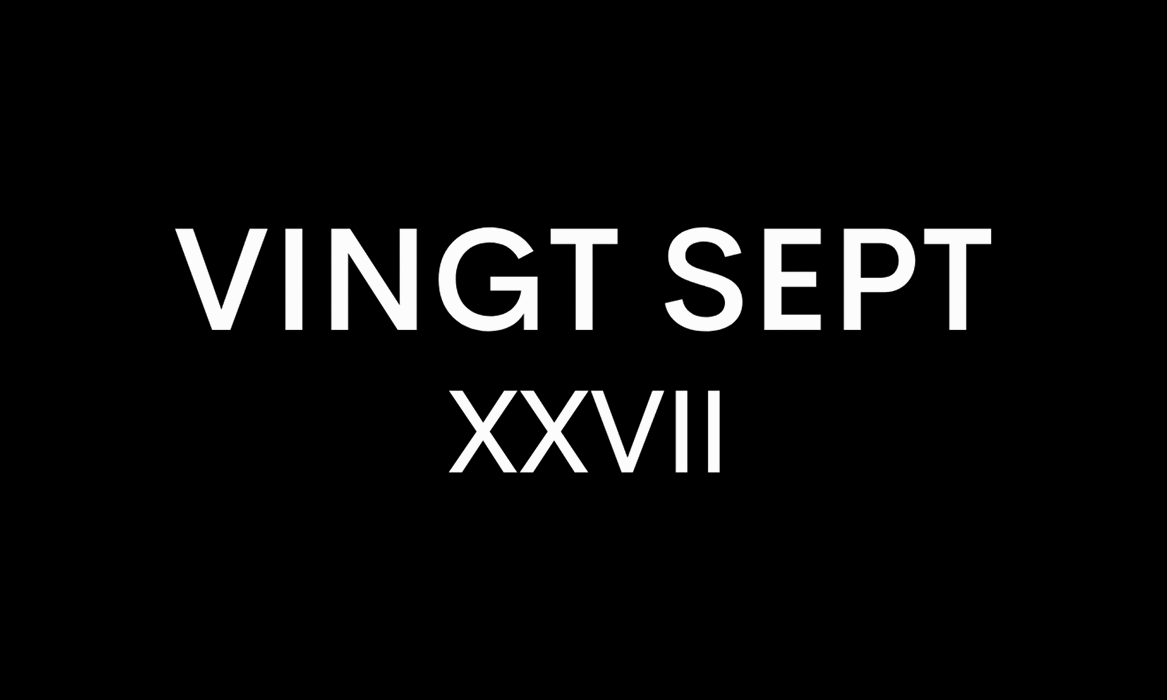 Travel & Lifestyle
CUT at 45 Park Lane's main dining room
Park Lane, one of the most expensive areas in London, is home to Hyde Park, Marble Arch, and some of the city's most distinguished hotels. Known historically as the hub of ostentatious soirees, 45 Park Lane has had a few intrepid occupants in its time, including the famous Playboy Club. The building, designed by Walter Gropius (an architect and founder of the Bauhaus School), is now a Dorchester Collection Hotel keeping the name simple: 45 Park Lane.
Since 2011 the hotel has maintained its maestoso, perhaps in part due to architect Thierry Despont, known for the restoration of important buildings including the Statue of Liberty, the majestic Principe di Savoia, and London's 'annexe to Buckingham Palace' Claridge's.
Despont has spared no expense in the hotel's design – which houses restaurant CUT –choosing to continue his theme of fusing the two distinct styles, art deco and futurism, to create conversation and summon ocular stimulation.
Inside the hotel, enjoy the revels of CUT at 45 Park Lane. The modern fine-dining experience opened by Wolfgang Puck is the renowned chef's first European restaurant, known for its flavoursome cuts that include Wagyu.
Design
The French / American restaurant continues Despont's signature approach, seen in the lobby and main dining hall. Expect to witness rich colours, bold geometry, and draped curtains of the 'Roaring Twenties' whilst gliding past modern accents. These include prized artworks by Damien Hirst, contemporary, stylish wall panelling, and grand chandeliers.
Food
Guests can expect to feast whilst situated by scenic views of busy yet charming Park Lane. Although CUT is by Puck, Executive Chef Elliott Grover leads the kitchen. Grover, previously head chef at The Ned and Scott's in Mayfair, has worked alongside acclaimed chefs Mark Hix and Tim Hughes.
Now working closely with Wolfgang, Grover has kept CUT at the top of its game since its opening over a decade ago, holding the secrets to searing the best steak.
Expect a menu priding itself on the best cuts of meat and quality-driven produce. We started with a tasting menu kicking off with the spicy, fragrant Tuna Tartare Crudo accompanied by rich sweet caviar. Next, the Wagyu mini sliders as appetizers, both succulent and delightful to stare at, paired with CUT's celebrated pretzel bread, sourdough, and light choux cheese gougères.
Starters
For lovers of Sashimi, try the Yellow Tail and Rye salad. Arriving with sticky sushi rice, the earthiness of the crispy garlic is balanced well with the herbaceous yet citrusy shisho.
The rich and creamy Burrata with Romesco sauce is divine! Flavoured with crisp and nutty baby artichoke and floral blood orange, no drop was left on the plate.
Try the sumptuous and creamy Tortellini of Roast Cauliflower, accompanied by tart, earthy goat's cheese for those seeking modern European cuisine. Another suggestion for vegetarian companions is the Gnocchi with nutty parmesan and a generous serving of our favourite – black truffle.
Mains
Remember, one is at London's famed steak restaurant, so it would be rude to ignore the steak. A jewel in the crown at CUT is the pair of aged 35-day USDA Prime Angus cuts; one is a sirloin (10oz), and the other a filet mignon (6oz). Reared in Creekstone Farm, celebrated for their premium Black Angus and high-quality feeding programmes, as a guilt-ridden meat-eater, it is great to understand the animal has been treated with the utmost respect before enjoying a meal.
The marbling of the meat was striking, and both were seared to perfection. Cooked medium-rare and well-seasoned, the steaks were tender, juicy, and captivating to look at. Served with rich, creamy dauphinoise potatoes and al dente stem broccoli in sauteed garlic butter, this was indeed the show's star. A trio of sauces accompany the steaks, and we would highly recommend CUT's fragrant, savoury béarnaise. Other options include the restaurant's 'house' steak sauce, red wine bordelaise, chimichurri, and green peppercorn sauces.
Dessert
A delightful arrangement with candied popcorn on the side is the Pear and Caramel Baked Alaska, with a rich buttermilk sponge. The equally delicious Cookies and Cream is a decadent affair made with beurre noisette ice cream and caramel corn decoration.
Suppose the above is too cloying for the palate, in that case, the Yorkshire Rhubarb Pavlova is a great shout, with lemon curd and a fresh rhubarb sorbet to revitalise you after a decadent dining experience.
Wine
Pairings were handled by head sommelier and director of wines, Frederic Marti, whose impressive career in hospitality started at the age of fourteen. Born in the South of France and with generational ties in the wine and hospitality industry, Frederic has worked with many Michelin-starred restaurants, was a judge for the Decanter World Wine Awards and has been named in the top 10 UK Sommeliers.
See Frederic's pairings with the meal below:
Champagne: Ruinart Blanc de Blancs non-Vintage Brut
The white wines: best paired with the appetizers, starters, and dessert
The village Chablis from Christian Moreau, 2019 from Burgundy, France

L'Achetipo Fiano, 2019 from Puglia, Italy
The red wine: best paired with the main course
L'Aurage, a Merlot based wine, 2015 from Côtes de Castillon, Bordeaux, France
For further information on dining, please visit CUT
CUT at 45 Park Lane
Address: 45 Park Lane, W1K 1PN, London
Telephone: 0207 493 4545
Words & Photography by Jheanelle Feanny