Vingt Sept
Gifts under £100: Christmas Gift Guide 2021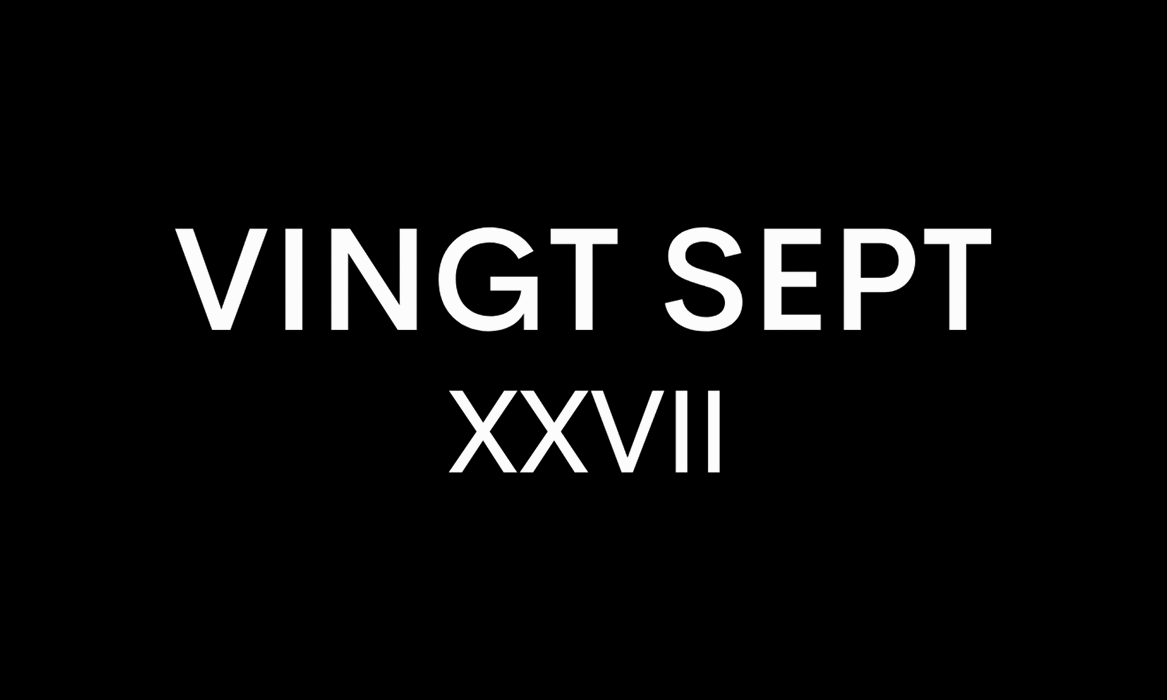 Christmas Gift Guide 2021
This Christmas, we all will finally have the opportunity to spend some precious time with our friends and family. And we want to make sure that your loved ones get the most high-quality and unique products on the market without breaking the bank. This year's editor-approved guide is carefully curated and focuses on bringing unique gift ideas to you for those in your life, leaving them feeling special on Christmas Day.
Every item on our curated gift guide is tried, tested, and approved by our editors to ensure that we remove the stress from you during the festive period.
Polaar Night gift set with Boreal Algae £42 available at POLAAR - the best night set
This festive gift set contains Polaar's best selling night cream, a whipped enzyme packed lotion that stimulates cell production overnight and contains the Scandinavian brand key ingredient: boreal algae. The algae found in the polar ocean is perfect for those who struggle with their skin adapting to seasonal changes, whether from travel, too many champagnes over the festive period or the gloomy British weather. The set also includes a nourishing body milk and arrives in a box with Scandinavian decor.
ONAIE Bespoke Slipper Boots £44 available at ONAIE - for cosy evenings
ONAIE present their gorgeous slipper boots, perfect for the cold weather and over the festive period. These light and cosy slippers are made from recycled by-products from the polish meat industry operating to the highest animal welfare standards. The brand believes in sustainability and works hard to ensure quality products are made without harming the environment. Their bespoke slipper boots outer lining is 100% leather, the inside lined with sheep fur, and will make the most thoughtful year-round gift for someone special in your life.
Messiah and Eve Body Cleanser 02 £21 available at Messiah and Eve - intelligent body cleanser
We've all been there; we find out we can actually experience breakouts on our back and skin, yet we just love the fragrance too much! Enter Messiah and Eve; finally, someone out there has realised we should be treating the skin on our body equally to our face.
The brand has formulated a delicious body cleanser infused with AHA's and Niacinamide to help clear skin on both outer and inner surface layers.
We predict (alongside niacinamide) that this will be the biggest beauty trend for 2022. Not only is this gentle cleanser effective, but it also includes skin-quenching nutrients such as Vitamin E, Waterin (that prevents dryness) and sweet woody notes leaving skin both cleansed and smelling fragrant.
Acqua di Parma Luce di Colonia Scented Candle £59 available at Acqua di Parma - alternative for the fragrance lover
Fans of the fragrance Maison will be sure to enjoy Acqua di Parma's homeware line, which now includes a selection of beautiful hand-poured luxury candles, perfect for any loved one in your life.
Each candle is elegantly presented in its classic packaging, and Luce di Colonia inspired by the effervescent fragrance, instils harmony and style into any space. Expect aromas of rich neroli, patchouli, vetiver and petitgrain to further bring brightness into your home.
OUAI Fine Hair Shampoo & Conditioner £22 each available at SpaceNK - for stronger hair
The weather really does play with our hair, and the stress of the pandemic has ultimately brought a rise in thinning and other hair concerns.
OUAI, founded by celebrity hairstylist Jen Atkin's, is developed with high-quality ingredients. The fine hair range focuses on volumising, improving texture and damage reversal, and leaving hair smelling gorgeous (perhaps down to the sumptuous Turkish rose, jasmine and white musk notes).
Molton Brown Jubilant Pine and Patchouli Bath and Shower Gel £24 available at Molton Brown - for the bathtime lover
The Christmas period = more time for cosy nights and an indulgent bath. What better way to unwind than with Molton Brown's festive bath and shower gel. The new fragrance collection is a limited edition offering and smells divine with juniper berry and cinnamon top notes and base notes of musk, patchouli and vanilla.
Lisa Franklin Rose Quartz Protect and Illuminate gift set £89 available at Lisa Franklin - best for inner-city commuters
Award-winning skincare expert Lisa Franklin is known for her results-driven skincare focusing on skin damage reversal and anti-aging.
We were thrilled to try this gift set, mainly due to the rise in free radicals and pollution inner-city living can bring to the skin. This skincare system is a breath of fresh air. It is packed with brightening nutrients leaving skin feeling tighter and firmer following use. The serum is light and absorbs very quickly into the skin; the Gua Sha tool edition also helps with removing tension. Gua Sha can be confusing for beginners; please check out our guide here if this is new to you. You will not look back once you incorporate the tool into your regime.
ESPA Charms of Happiness Gift Set £35 available at ESPA - perfect for uplifting
This is the gift of dreams for any ESPA lover due to its bespoke hard case packed with indulgent mini's! The beautifully cased gift set has every little charm needed to put a smile on your loved ones face. All products are from the positivity range and include a bath oil and shower gel, potent with Jasmine, Gardenia and sweet orange to a stimulating brush to gently exfoliate the skin. This box oozes joy, with each product providing a burst of positive energy.
French Girl Organics from £19 available at Liberty - for the organic fanatic
Seattle-based organic wellness brand French Girl Organics is loved at HQ, particularly for their rich and ethical hair oil, and we were excited to try their bath range, perfect for someone in desperate need of "me time".
The brand, although young, are exceptional when it comes to packaging, and their Menth Sea Polish and Sea Soak just radiant any bathroom. The polish not only detoxifies skin but also absorbs essential minerals back. This is clever as scrubs tend to focus on cleansing rather than moisturising. Key ingredients include herbaceous Rosemary, relaxing Lavender to soothe and energise and nourishing butters, and fruit extracts to clarify the skin. Try the Menthe Sea Soak for the same benefits minus the scrub for those who prefer a traditional soak.
L'Occitane Aromatic L'Occitan Collection £62 available at L'Occitane - best gift set for him
This aromatic gift set from L'Occitane has everything needed for that special man in your life. Each set contains L'Occitan Eau de Toilette, shower gel, and an aftershave balm beautifully presented in their signature gift box. The Eau de Toilette is rich, spicy with top notes of black pepper and nutty yet smoky aromatic tonka bean.
LUSH The Art of Christmas Bathing Gift Set £100 available at LUSH - for the bath bomb King/Queen
Be sure to grab these quick as Lush's coveted Art of Christmas Bathing gift set sold out last year. The bathing giants return to this year's gift guide, and we were lucky enough to try some of the hidden treasures.
Recommendations for bath bombs include You Shall Go To The Ball and Jingle Bells. For those who prefer their ever-popular bubble bars, try Sleepy, a delightful soothing lavender bath time experience containing soothing lavender, tonka and ylang-ylang cloud for a restful slumber.
Each gift set contains twenty fantastic bath bombs and bubble bars and arrives in Lush's signature festive packaging.
Penhaligon's The Nose Twitchers Candle Gift Set £38 available at Penhaligon's - for fragrance lovers
For those who love Penhaligon's, you are in for a treat with their limited edition fragrance-infused votives. Each candle is infused with rich Penhaligon's oils giving your loved one an Eastern experience in style.
So Eco Luxury Brush Set £45 available at SOINVOGUE - best brush set
Every beauty lover needs a good brush; I mean, they do make or break your makeup after all. However, it's incredibly important that you choose your brushes the same way you choose your skincare. Enter So Eco with their sustainable, vegan and cruelty-free brush set. All materials are recyclable or biodegradable, and the brushes are made with bamboo, further helping the planet.
Zephorium Blissful Bath Oil & Body Scrub Set £30 available at Zephorium - for manifestation and positivity
After the past two years, we all need some postive energy in our lives. There's no better way to manifest and bring positive energy than a holistic gift set for the new year. The award-winning brand founded by spiritual teacher and motivational speaker Sarah Cox encourages detachment from negativity and celebrating empowerment.
Each gift set focuses on each chakra and the energy one can manifest; these range from Strength & Grounding with Ylang Ylang (infused with Ruby crystal and aligned to the Base Chakra) to Calm & Wisdom with Lavender (aligned to the Crown Chakra). Each collection contains a body oil for massage, a brush for lymphatic drainage, and calming bath salts.
CENTRED Daily Calma Shampoo & Conditioner from £22 available at CENTRED - for those with dry or damaged hair
CENTRED is an award-winning brand aiming to blur the lines between wellness and haircare. They have an extensive range of natural hair and scalp care specific to each hair type, texture and concern.
All products are natural, vegan, cruelty-free and backed by science, and their Daily Calma range gently removes dirt and build-up whilst strengthening hair from root to tip. The soothing aloe vera and chamomile feel amazing on the scalp, whilst the added amino acids help aid protein production for stronger hair. This line is smart and sleek. The packaging is clean and minimalist, perfect for those who want to restore their tresses following hair damage.
Floral Street Pick & Mix £100 available at Floral Street - for the ultimate candle and home lover
If you have a loved one passionate about candles and scents like us, then Floral Street may be your new best friend. The sustainable British fragrance and home line led by Michelle Feeny and Master Perfumer Jérome Epinette, intend to bring fragrance to modern women and homes across the globe.
Floral Street currently has a promotion where you can choose four products from their range of candles, fragrances, diffusers, room sprays and scented reeds for just £100, saving £20. We would recommend the Lady Emma/ Citrus candle and the Wonderland Bloom diffuser as a perfect addition to any home.
Ila Zen Collection Box £67 available at Ila - for those who seek balance
Ila is an ancient Sanskrit word for Mother Earth. Founder Denise Leicester's mission was to create a range of sacred and healing products to create balance and joy in each individual beyond the skin's surface. All of Ila's products are created in a meditative environment, sourced at dawn from India at the highest vibrations and made with intent.
These products are for the person in your life that is incredibly spiritual and seeking balance and harmony. Each gift box contains a Zen bath remedy for relaxation; a body wash to cleanse the mind, skin and aura and a body mist to help steady the mind.
Gisou Honey Infused Self Care Set £67 available at Gisou
We often put self-care at the back of our minds when leading a hectic life. So if you have a busy bee in your life that needs a moment to indulge, then this Gisou self-care set is sure to be their best friend.
Each set contains three honey-infused items made from Mirsalehi Honey from Gisou's Bee garden. The hand-poured, honey-infused candle is just darling and is accompanied by their best-selling honey hair mask and oil.
anatomē The Art of Balance gift set £97 available at anatomē
anatomē products are truly stunning, and this year their Christmas sets are presented with a beautiful satin bow. Each box is packed with anatomē best sellers, perfect for every person on your list. We chose the Art of Balance set. The set includes gorgeous Himalayan bath salts grounded with St John's Wart and rich botanicals essential oils, perfect for a night in. A sumptuous Balance + Stability hand-poured candle and essential oil are other favourites included.