Vingt Sept
How Savage x Fenty changed the lingerie game forever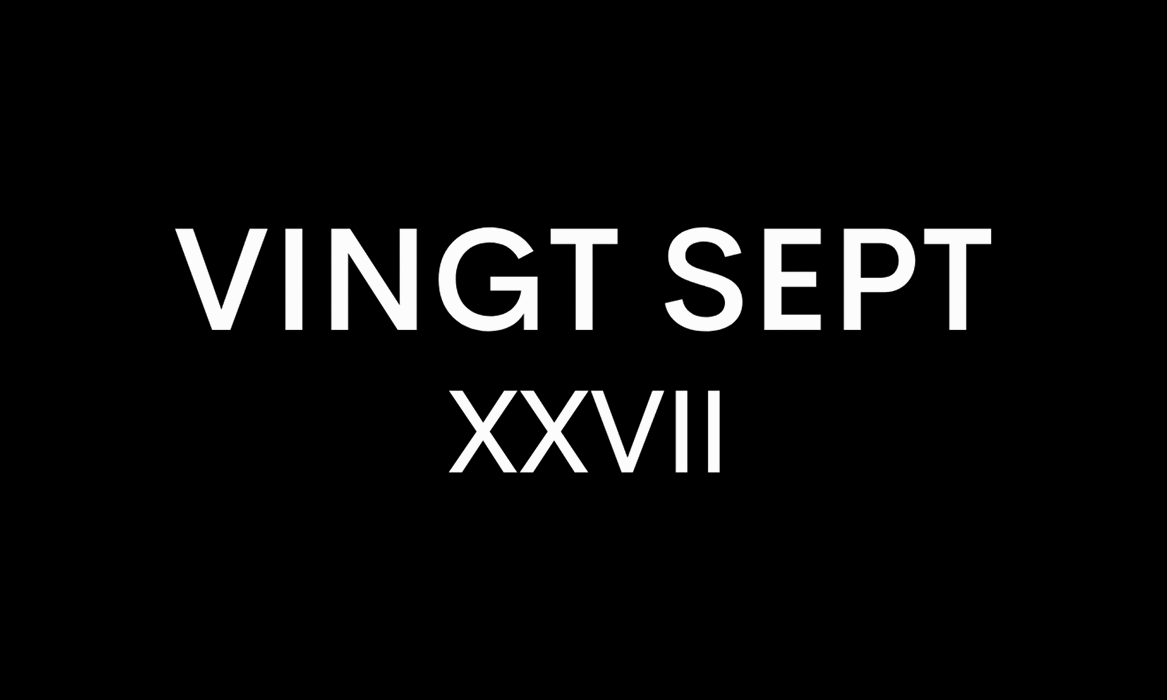 Ever since the launch of Savage x Fenty in 2018, Rihanna's self-created lingerie brand has gone from cult status to worldwide game-changer. Ever since its conception, Rihanna's mission statement has been incredibly clear and concise – "I want people to wear Savage X Fenty and think, I'm a bad bitch. I want women to own their beauty."
Rihanna, using that mission statement, has successfully created a culture around lingerie that encourages empowerment. Earlier this month, Rihanna launched her new range of Savage x Fenty with a show, which made the Met Gala look like one of your lockdown family Zoom parties and seemed to reduced Victoria Secret's most recent offerings to something pre-historic, outdated, and unessential. In the short space of 60 minutes, Rihanna managed to orchestrate a complete celebration of the human form and has managed to usher in a new age of self-love.
Diversity, Inclusion, Sexuality
Undoubtedly, the most striking element of the show was the diverse line-up of ethnicities, body shapes, and gender inclusivity. With set pieces reminiscent of an Olympic Opening Ceremony, Rihanna had models of diverse sizes and skin colours dancing in unison to the sounds of guest singers, such as Miguel, Travis Scott, and Roddy Rich. Instantly, the contrast between models was evident but not at all striking. These were bodies we have all seen before, whether it's our own or our lover's. We finally saw a reflection of ourselves. As Rihanna stated in the show, "Sexuality is personal. It's something that has to be owned." Savage X Fenty reminds us that our sexual confidence comes from within and cannot be projected on us by those who believe the perfect woman must be a size zero. Sexy is no longer a number, but a state of mind.
Body Confidence, Variety, Champions
During the show singer Lizzo, who has also previously championed body confidence in her music, also made an appearance dressed in electric blue fishnet stockings, whilst dancing and admiring her own reflection in the mirror. The confidence and energy eluded by Lizzo was a powerful statement for the Fenty brand and looked no different to the pale skinned, slimmer model, who followed on from her. The message here is clear – Size doesn't matter, confidence is sexy.
Previously, women have uniquely dominated the lingerie market, which is often considered to be designed to entertain the male gaze. The Savage x Fenty show didn't just categorically give women control over their own sexuality. It also invited men into that space as well. The men's range, an exciting and essential part of Rihanna's new endeavour, labelled by collaborator and rapper Christian Combs as "the new Calvin Klein for my generation," was treated as equally as the women's, drawing attention to a variety of men's body shapes. The theme of gender fluidity ran through the show; there wasn't a section highlighting the difference between the two ranges, but the compatibility of all genders was instead very clear.
When creating the show, Rihanna stated that fashion tells a story. She said, "Storytelling is the last part of any journey. There's experience, then there's that emotion that's connected to that experience." If the Savage x Fenty show tells any story, it's the story of empowerment, the fluidity of sexuality and the equality of gender. The pale catwalks of Victoria Secret are a bitter reminder of days gone by and are no longer relevant in this era of celebration and acceptance of all.
Words by Joshua Evans
Sub Editor Primrose Jeanton