Vingt Sept
In Conversation with UPSAHL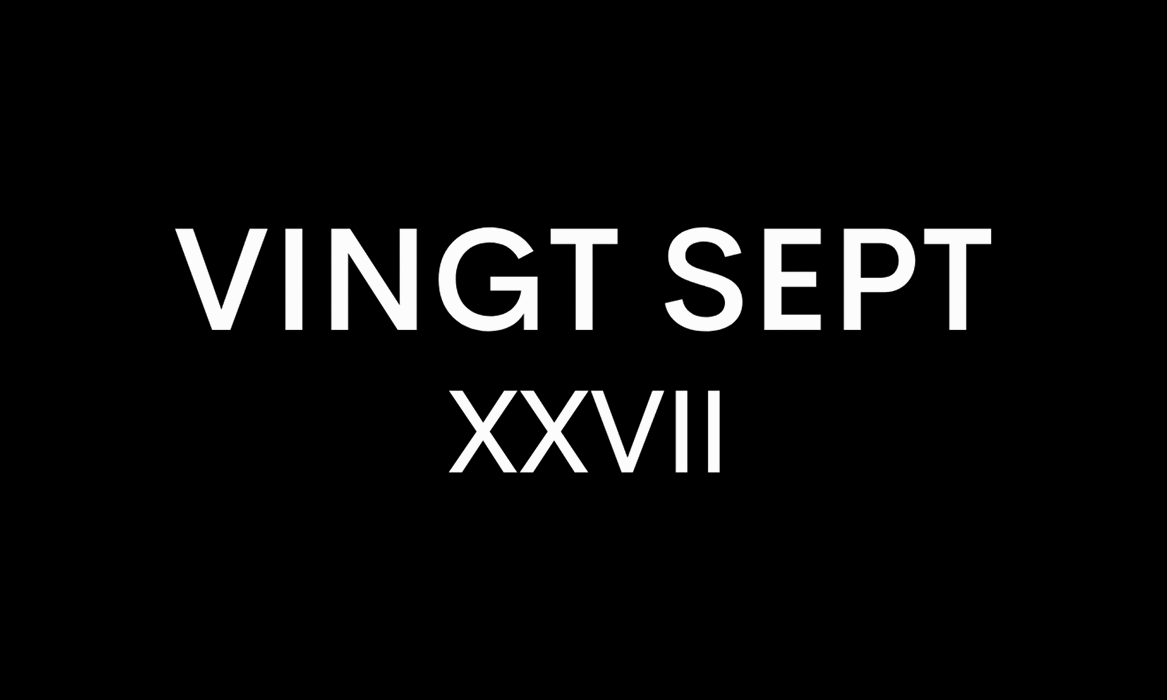 Music
Last Autumn, UPSAHL released her debut album Lady Jesus, which was widely celebrated amongst critics and music fans, world over. Since then, the twenty-three-year-old has continued to put her stamp on modern pop music, writing smash hits such as Good in Bed for Dua Lipa and Kiss My (Uh Oh) for Anne-Marie and Little Mix.
Fresh from her support set during Fletcher's headline show at Shepherd's Bush Empire, UPSAHL joined us to talk about her new single Monica Lewinsky, her vulnerability when it comes to songwriting and how her music continues to empower women.
Hi UPSAHL, how has the tour been going?
Getting to tour again has been amazing! I've done a little US tour with some headline dates in the states, and I've just finished the European and UK tour literally last night. It's been non-stop but it's been so much fun.
How was the London show last night? Do you find UK crowds are different to American ones?
What's crazy is that I've been opening for Fletcher all throughout Europe and the UK, and her fans have been ready to fucking rage. I feel like, just in general, because we haven't been at live shows for two years, regardless of whether we like the songs or the artist, people are ready to just fucking go, ready to dance and have fun at shows. The London shows have just been a dream.
Your debut album Lady Jesus was released last October. Although it's a relatively short amount of time, do you feel like you've developed as an artist since then?
Totally. As an artist, I feel like I'm constantly growing, constantly finding new shit I like about music and my music. I guess, making Lady Jesus and releasing that album was very personal for me because it was very much autobiographical about my life and it got me through the worst year ever. So, getting to put that out was awesome because it was a release and it showed a really vulnerable side of myself but also left me empowered as a person. After putting out Lady Jesus and touring, I feel like I'm just building off of the person I became whilst making that album. It's cool because that album used to be the pinnacle for me, but now it's totally the starting point and I'll keep growing from there.
You say Lady Jesus is autobiographical, do you find it's easy to be vulnerable when it comes to writing music?
Yeah, it's funny. I find it very easy to be vulnerable and real when writing music and songs because I'm always writing with friends and people who know every aspect of my life, and then two days before the song comes out, I'm like, "should I have said that". When you're writing songs every day there's a voice at the back of your head who can say whatever it wants because you're not even sure if it's ever going to come out, then when it does you're like "fuck maybe I went too far?". I think that's what makes music fun though, it certainly makes it fun for me.
Can you tell us about your new single Monica Lewinsky?
Sure! I always had the concept, it's a sentence I'd always had written down, that I wrote down with my friend Johnny Shorr who said, "let's make history like Monica Lewinsky". One day we were in the studio and we were trying to write and re-entertained the idea. It just became a song about these bad bitches throughout the 90s to the early 00s who were just dragged by the media for being basic human beings and experiencing human feelings, but because they were under such a microscopic spotlight, everything they did was unpicked for no reason. It's a song that is very playful and joking, but at the end of the day, it is about sexism during that period of time. I feel like there are so many people in pop culture, who went through so much, just so people like me in 2022 can feel free and comfortable.
That's noticeably a recurring theme that runs through your music, you're all about empowering women. Is that a conscious decision?
I think it's that, everything I do naturally in life is from my point of view, but because it all comes from such a personal place, women relate to it more. People will come up to me at shows and say I made them feel so badass, which is strange because most of those songs I wrote were at a time when I felt the total opposite, I felt like shit. I write songs to make me feel empowered, so to be able to do that for other people is great and also a lot of fun.
On the subject of songwriting, you write a lot for other artists as well, such as Dua Lipa and Anne Marie. How do those collaborations come about?
With those, I was just writing for myself and I thought they were going to be my songs. It's what makes songwriting so fun for me, to see other badass female artists take them and smash them. It's cool, because something that was once so personal to me is now so personal to them and they make it their own thing, and that's so exciting. It's really, really special but it's also fun to be able to write for other artists now that I've been opened up into that whole world. It's nice to have the separation between an artist's ego and a songwriter's ego, but both of those come from just writing songs for myself.
How do you decide what type of song is best suited to you and more suited to other artists?
Yeah, I mean It's not like I sit down and decide. It's more like what's the song that I can sit down in my car and listen to over and over again and show my friends and my parents. So, If I'm proud of it in that way then we'll put it out, but If I'm not craving listening to a song, then I think no one else will either [laughs], so I always pay attention to my habits, how I listen to songs and then go from there.
Do you ever think about what your life would be if you weren't making and recording music?
I do and that's what's so fucking scary. I might have been just a songwriter for other people but, that's still in music so I genuinely have no clue what I'd be doing. That's why it's so fun for me because it's literally do or die, this is all I ever want to do. I literally cannot picture what my life would be without it.
Once Monica Lewinsky is released to the world and the tour is all wrapped up, what's next for you?
With Monica Lewinsky, I'm just excited to get that out because I've not released any solo material since Lady Jesus, so this is my first song in six months. I'm also working towards an EP at the end of this summer that I'm excited about and will be heading some more shows in the fall. I'm just excited to get some more music out, as I said earlier, following Lady Jesus, I'm not the person I was at the end of that, so expanding on that as a new person in the studio, I feel really free to experiment sonically and try new songs. I'm just really excited to share that with the world.
Monica Lewinsky is out now
Photography Aubree Estrella
Words by Joshua Evans