Vingt Sept
Interview: Is Isaiah Dreads the UK's answer to melodic alt hip hop?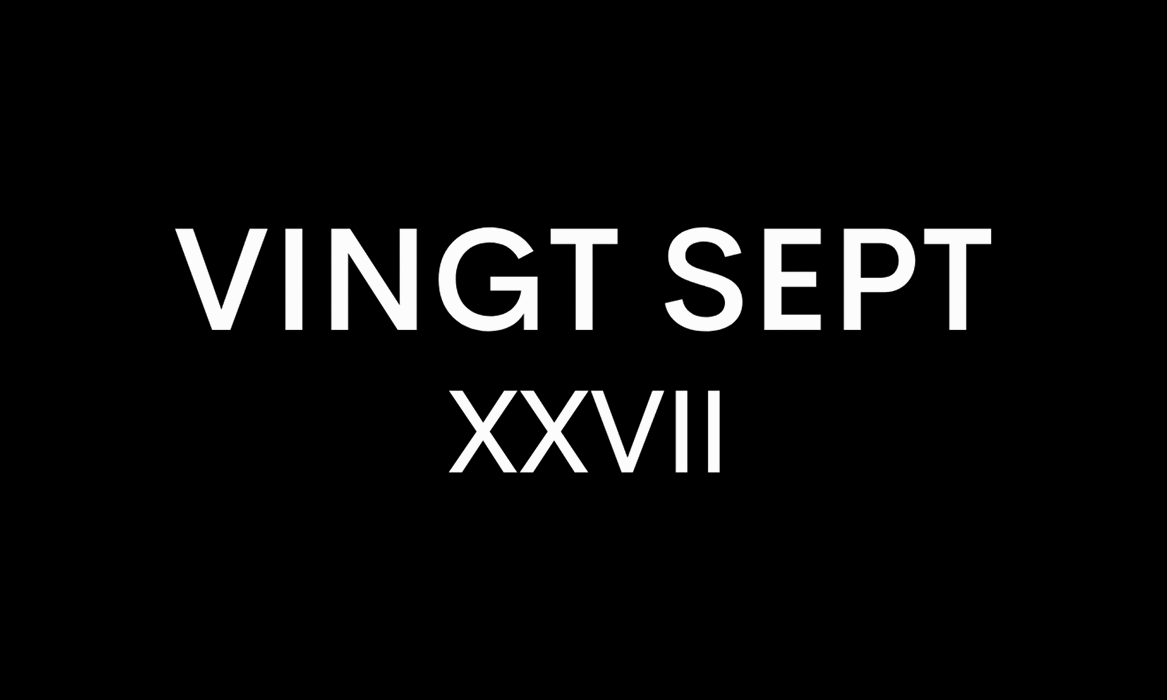 Music
Dorset musician Isaiah Dreads delivers a more vulnerable side to UK Grime and Hip Hop
Musician Isaiah Dreads has caused a ripple in the industry and now this year releases Zephyr. The self produced 10-song mixtape was written, produced, recorded, mixed and mastered by Dreads himself. The alt hip hop body of work is bound by soul samples, catchy melodies and lyrics journeying through Dreads' need for self reflection.
Touching upon subjects many avoid, his ability to be vulnerable is something admirable for a young male rapper in the current UK scene.
We caught up with the musician ahead of the release to discuss his inspirations, journey in the industry thus far, and what we can expect to see this year.
Tell us about your journey into music?
I grew up with six siblings and one of my brothers made rap music. He always had the latest mixtapes and Channel U on television. I was surrounded by inspiration and recorded my first song when I was nine years old.
Who are your biggest inspirations musically and personally?
Musically it's so diverse. I'm inspired by the music I grew up with mostly such as Lil Wayne, Kanye, and Ghetts. I love soul & reggae too. Otherwise I'd say my Mum.
Name three artists and their songs currently on your spotify playlist
Alexander Benjamin - Pretty White Dress
Qendresa - Don't Stop
Red Hot Chili peppers - Eddie
You've amassed over 5 million streams, that's quite an achievement, tell us how you celebrated?
I'm super proud to see how far it's come. I haven't celebrated yet. Once the mixtape is out I definitely will!
What was growing up in Dorset like, and how did it help you creatively with your music?
Life in Dorset was very relaxed. I spent most days out in the fields or woods with a group of my friends. We were always outside! I had a lot of inspiration around me and musically I felt unique being able to talk about different topics.
What can we expect to hear from your mixtape Zephyr?
Listeners can expect a mix of different vibes but a very honest mixtape. It's also fun and has upbeat songs. I think it's a true reflection of me and where I'm from!
Your mixtape Zephyr was produced, written, mixed, mastered and recorded by you, not many artists can say they can do this. Talk us through the process?
I didn't intend to make a self produced project initially, but I made the song Disconnected and was so happy with how it sounded musically; the mix of soul elements and hip hop beats has always been something I've loved. I think Superfly was made next, but at this point I was just making beats everyday and sometimes I'd hear myself on them. I had a clear vision for the sound so when I made the rest of the songs I knew what to go for. A lot of times I would make demos at home and take them to the studio to revamp them.
What is your favourite track on the mixtape and why?
I don't have a favourite, I love them all, but I think Thank You is the most important to me. I wrote the song about my mum and my appreciation towards her. I think songs like this make the mixtape special.
Is there a grime/rap scene in your hometown?
Yes there are a lot of people making music now which is great to see. Look out for the County Collective, they are about to do sick things.
Who is your dream collaboration?
Lil Wayne. The GOAT!
How do you stand out from other musicians?
I think my music stands out because of who I am. I'm always honest but like to switch my flow too. This mixtape just sounds like me.
What was your biggest 'pinch me' moment?
In 2013 I performed at Glastonbury when I was 15. It was my first proper festival and it felt like another planet. I still remember how driven I felt after that set.
How would you describe your sound?
Fresh, fun, and transparent.
What does the future hold for Isaiah Dreads?
I'm going to release loads of music. I want to tour and see new places. I'm going to be levelling up my production too! But right now it's Zephyr season and I'm so happy it's coming out.
Zephyr is out now
Interview by Jheanelle Feanny