Vingt Sept
In Conversation With: Joe Hertz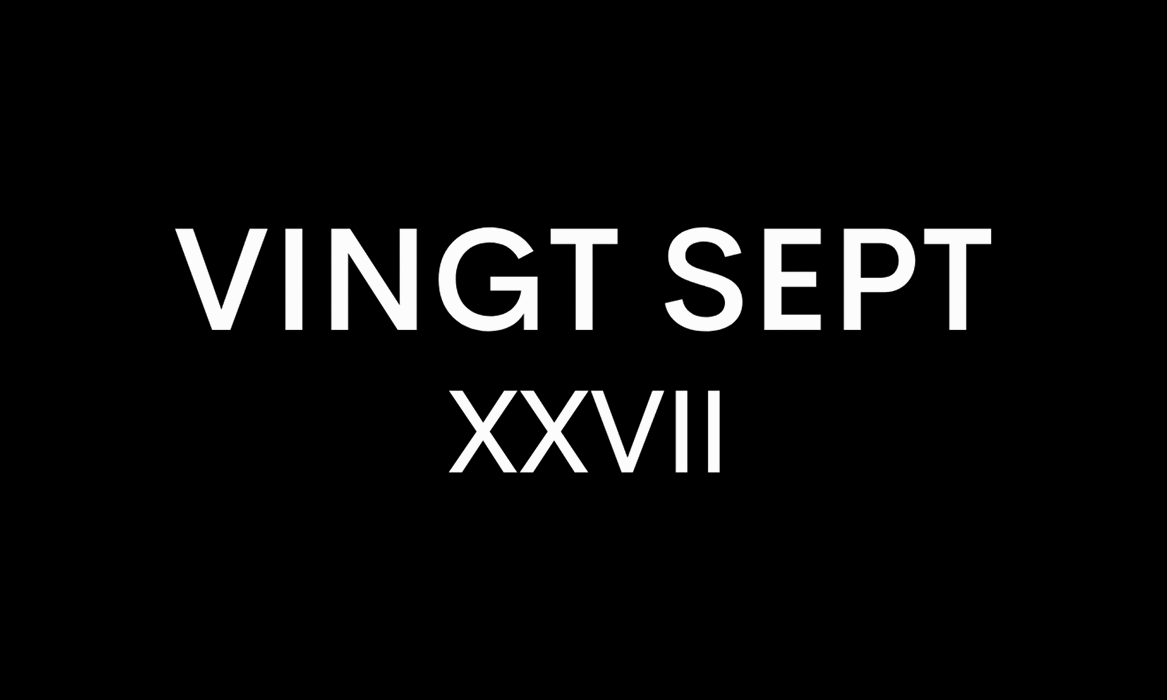 Brixton-dwelling producer Joe Hertz (son of the legendary Pete Tong), averages an awe-inspiring 2 million streams a month and is releasing his debut album Current Blues this week. The multi-talented producer/musician grew up travelling with his father, learning how to produce and spin, which eventually led to Hertz blowing up on Soundcloud and then successfully making the leap into Apple and Spotify with his millions and ever-growing fans. With higher monthly streams than some of our most well known UK Producers and over 100 million collective catalogue streams, music editor Dylan Weller chats to Hertz about growing up in the music industry and what you can expect to hear from Current Blues.
What can we expect from your debut album, Current Blues?
My goal was to make a body of work that was soulful and full of emotion but also punchy and hard-hitting, essentially giving my interpretation of what I have grown up enjoying listening to. I like making things that straddle the line between chilled and energetic. Production-wise, it's very nostalgia-led. I tend to make things that remind me of or are inspired by things I grew up on, such as anime and manga, movies, art, video games, etc. I find that tapping into these feelings makes producing more focused. Songwriting-wise, the inspiration has come from views on the world, society, relationships and such. It's interesting how things can be perceived. 
Have you noticed any difference in the response to the album's released songs during lockdown?
I think that through being part of the Soundcloud bedroom-producer generation, my music has been able to connect with people all over the globe — without relying on a particular scene in one city. It's quite weird, actually.
But not really. If anything, it's reminded me of how connected we are, even through social distancing.  
Describe Current Blues' sound in three words.
Soulful, emotive, punchy.
You've recently toured Indonesia, Thailand, Japan, and other countries across Asia. Where can your fans expect to see you next once lockdown has lifted?
I really want to visit the Philippines; I've had a lot of contact with people out there and it's somewhere I want to play! 100% more time in Asia. I also got to spend some time in the US last year, but it was more for writing and production rather than shows, so I need to go back. So many cities to hit! 
I saw you did a livestream DJ set for Clash Magazine. Have you been doing many sets for people to enjoy at home?
It's been an interesting few months to experiment with the live online content — DJ sets from home. I'm going, to be honest: it's pretty weird, especially Instagram, where you can't really interact with people while performing. I look forward to being back in the club. 
What have you been doing during lockdown and what are you most excited about?
My girlfriend and I got a puppy just before coronavirus was a thing, so she has been taking up lots of my attention but in a good way. I have been trying out making music on Twitch, which has been a cool learning experience. I'm also doing something called the Lonely Hertz Club every Wednesday on Instagram, where for an hour I just play new music I have recently discovered and show support for up and coming talent.
Growing up around music, was DJing something you always wanted to do?
I was so desperate to DJ when I was an early teen. I think the first time I mixed was on an unofficial iPod DJ mixer; my dad didn't let me use the decks. This was a device where you could plug two iPods in and cross-fade between them. That was literally it. You would have to calculate when to press play on each iPod to beat-match something. This was when I had that first eureka moment; I could hear 16-bar loops!
If you weren't a DJ, who would you be?
Probably a chef, a graphic designer, or a farmer. 
Name something you can't live without.
My synths: the Juno-106, Jupiter-8, and Virus TI2. I love you guys <3
Biggest fear?
Updating my OSX on my Mac.
Single Colourblind ft. Collard is out now
Current Blues is out on 17th July
Interview by Dylan Weller
Sub Editor Primrose Jeanton