Vingt Sept
Love Ssega: Music's most intelligent offering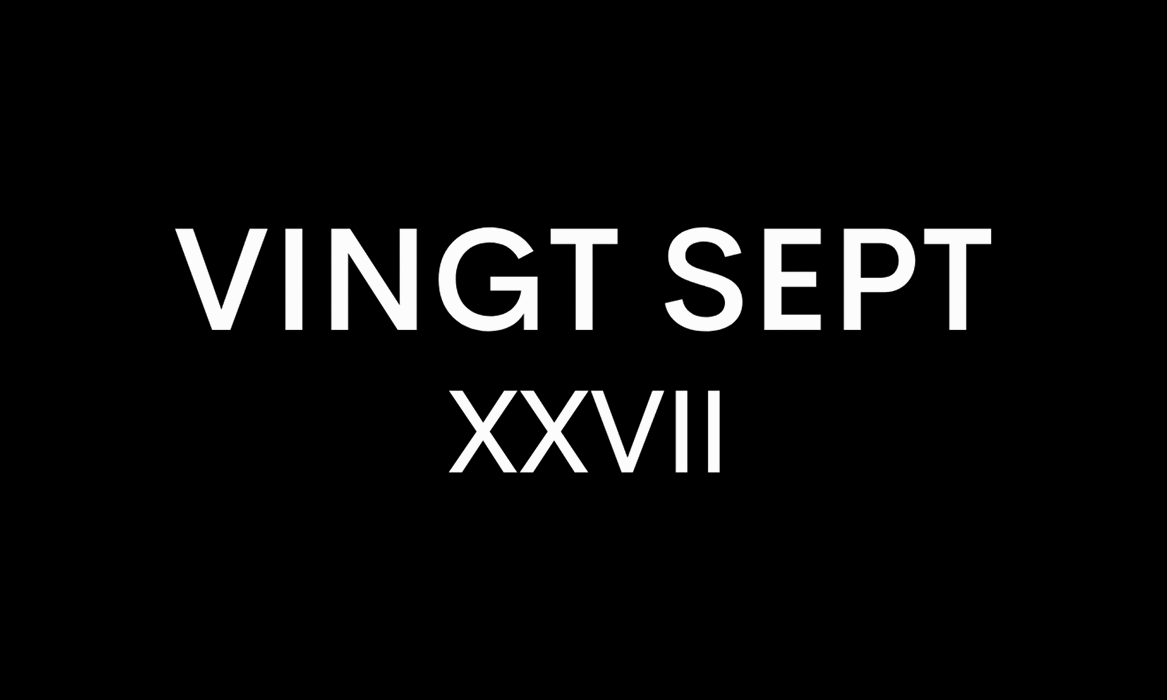 The Jazzronical King Love Ssega has had a busy 2019 and 2020 before the coronavirus pandemic saw him come back to the UK following touring Asia. Ssega is known for blending his soulful notes with different genres from funk, soul and R'n'B to pop and indie, electro using his unique soulful tone.
We caught up with the musician to discuss why he wanted to be a superhero, juggling studies at Cambridge whilst laying down vocals for Clean Bandit in their humble beginnings to creating his own Black Electronic music label.
Why the name "Love Ssega" and what does it mean to you?
When I chose the name, it was as if I wanted it to be myself and not some random person. But then like André 3000, I wanted to be a kind of a superhero – an exaggerated version of myself – so I wanted that in the name. You wonder if I am a good person or a bad person, or whether there's more "love" than "Ssega" involved – and then you question whether "Ssega" is a bad person if love is a good thing. I love duality.
You went to Cambridge to study chemical engineering and now you have now taken a very different career path from that degree. Do you think the two intersect in any ways?
Not really, but I'm beginning to mention it because I think it's just really cool to show black people away from stereotypes. We can do whatever we want to do, and not in some cheesy way, because we know it's usually a case of "you should be a lawyer or you should be a doctor." But there are also engineers and computer scientists out there, so, in a way, as black people, we've got the normal issue of being stereotyped. Music was a passion, but I didn't know it was going to take off. From a personal point of view, being a black male, I wanted to show if I could go back to south London and then speak to other people, without saying you have to go to University, at least they can see there's another person who's not going to run and go to the city and then hide there. I'm setting an example that I've done it and I haven't really changed, and it's not going to stop. You can always switch degrees. It's not the end of the world.
That's inspiring because you've done the engineering degree and you've learnt from it. Then you learnt from changing and doing something completely different. We also know that you went on a trip to China with PRS for music in your last year. Could you tell us about that, what you learnt, and if you found any musical inspiration while you were there?
In terms of Asia, I love Japan and I've been to Japan to perform before Clean Bandit. I've also been to South Korea with Clean Bandit and then by myself as Love Ssega, but China was massive and different. I didn't know too much about China growing up. Chinese people I knew were from Hong Kong instead of the mainland. I was looking more towards Japan to get some gigs there, so to get this opportunity and then to travel south-west near Vietnam, where there were no tourists and hardly any English speakers, was different. On the second day, I did a small concert, but I later realised that it aired on their state regional TV and their region has about 60 million people! I was on their TV news and posters amongst their traditional singers, doing my own songs. I thought to myself, Wow, this is ridiculous! It's amazing that someone can go to another part of the world, where there aren't any commonalities, and the people still show you love, by allowing you to perform and sing your own music. Stupid things that you are involved in, such as prejudices, go out the window when you are just speaking to other people, communicating.
We have more in common than we do differences.
Yeah, and it's crazy because I couldn't read what was in the supermarket. I was so removed, but then it was also quite liberating, as I was free to observe and absorb information.
Which artist or artists would be part of your ideal collaboration?
It's interesting because after China I released an instrumental album, which is quite different for me, so that opens up working with different artists. I love Pusha T, so now that I've put out an instrumental album, I feel more confident to reach out to him. I also love Motown, where you have the male and the female singing together like old school R&B. Erykah Badu – that would be dope. Timbaland & Magoo, and Pharrell and Chad on the production. Loads of people!
Where is your favourite space to song write? Do you have a specific place?
No, I've just got to be comfortable with the right energy. If it's got that, then I can write. I just make notes every now and again. It is good to talk about this. Due to the coronavirus situation, many people are working from home. You just need a place which is comfortable where you can get in your zone. For me, it's my laptop, so I can type away and be comfortable.
Your song titles seem very introspective. One that we want to know more about is the song titled Stop Making Sense. Why that title?
That song title is the name of a Talking Heads live video. I took influence from Talking Heads, an American new wave band led by David Byrne. Stop Making Sense was written a few years back. The hook line is "Stop making sense out of breaking young hearts". I feel as though young people are just being hammered in the UK. School kids have started their climate marches and then the government thought it was more important to tell them to go back to school. How can we tell them to get back to school when they are taking their own time out to speak out on what they care about? Austerity business is being justified. How does this make sense? It's as if we're not looking to the future. We're just breaking young hearts, so we need to stop making sense of this business. We are fooling ourselves. That's the meaning.
Love Ssega, you are multitalented. We hear that you recently shot and edited your Find Another Way music video. Regarding BLM, what do you wish to see on the agenda for black alternative musicians?
The song was written about a year ago or something like that.
And that's interesting because some people may have thought that you were another artist jumping on the bandwagon because of what's recently happened. But actually, black people have been feeling this way for a long time.
The songs have been there. Every year, I do write about the mundane struggles of being a black man, such as people clutching their bags when I sit near them. I didn't want to beat around the bush, so I got straight to the point. I also wanted to show footage of London, so people outside of London could see that it was quite a young, multi-ethnic and diverse crowd of everyone coming together. This is what London is saying, so in two years' time when people or brands forget, they can look back and see it wasn't violent, it was a unified gathering.
Musically, I'd like to see not all of us framed as gangsters. We are talking about vegan food. I'd like to see wholesome positivity like EarthGang, the soul-funk duo. I would love to see more of that being pushed through. And from a wider point of view, I've been really encouraged by seeing Galdem magazine coming through. It allows black woman and other minorities to have a platform that they can control. So, I want to see more of those structures form.
Do you have any advice for up and coming musicians?
Yes, my advice for any upcoming musician is focus on your art and making what you like. Ignore the numbers. If a black girl in an inner city likes punk music, she should make punk music because there will be other black girls who like punk music. Just look at Afropunk! Make your art because the world needs to hear your voice and your struggles. With each generation comes different struggles. It's better that 100 people like your stuff rather than a million people just switching you on as background music. Focus on your art and build something, where you're creating something new and having fun.
Anything exciting in the pipeline? What should we be expecting to see of Love Ssega?
I'm waiting to hear about a position as artist in residence for the Philharmonic Orchestra in the Royal Festival Hall, Southbank. I'm also creating a black electronic music label with my friend, who runs Shabba party and helps with Rampage. He was doing the Rampage online carnival, but he mainly does stuff in Brixton and east London. He's put on AJ Tracey and The Streets. Shabba party, Miles Dempster, and I are trying to support some young black DJs. Of the first two, one is female, and one is male, so there is that gender balance. Amongst this madness, we're looking to launch in November. We're trying to help the next generation to get support, especially since the clubs are being closed due to Covid. Black people are making music that people don't think is "black." We want to try and push that and I want to create more music.
Interview by Noela George
Editor Jheanelle Feanny
Subeditor Primrose Jeanton