Vingt Sept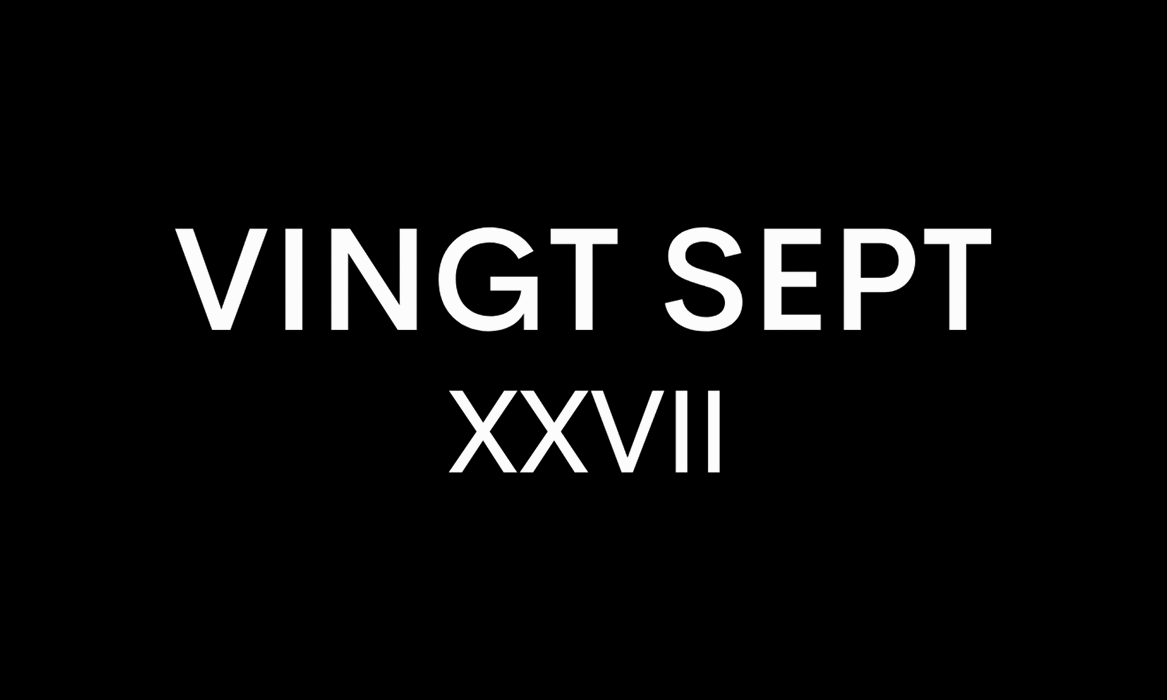 Travel
Remember that famous saying, "Paris is always a good idea?", well with the ease of restrictions, we were finally able to jump on that and reconnect with the city of lights. But where to stay?... One may ask as navigating the challenging arrondissements. Well, perhaps Mama Shelter La Défense!
Getting there
If in London, the best mode of transportation is, of course, a comfortable Eurostar. Being the first time enjoying the ease of airport avoidance (since pre-lockdown), the journey to Gare du Nord, as it always has been, was trouble-free, fast and very scenic.
Backstory/Neighbourhood
Mama Shelter, founded by the Trigano family (responsible for 1950s Club Med), provides the perfect opportunity for visitors to capture the essence of Paris. Each hotel under the group delivers a nod to its housed location, Belgrade, where guests will experience art and murals reflective of the communist era, or Toulouse, situated between the scenic Pyrenees mountains and the Mediterranean sea.
Mama Shelter La Défense (located in Puteaux), opened its doors this spring as the third Parisian hotel to the group and is perfectly positioned in Europe's most prominent business zone, yet the district is anything but stuffy. Instead, just 3km from the centre of Paris is a bustling, cosmopolitan area filled with diversity.
Known for their energy, fun interiors and good vibes, the founders have big ideas and clearly took a risk with the La Défense location, but it appears they are also intelligent. The area is a melting pot combination of business and the arts boasting idyllic views of the river Seine. The hotel is also close to Arche de la Défense, a short walk from the Louis Vuitton foundation and offers priceless panoramic views of the city and Eiffel Tower.
It's always a pleasure to stay at Mama, and their newest offering ticks every box for a Parisian staycation all year round.
The hotel design combines chromatism and futurism with delicate bohemian accents to lift the heavy palette.
The mastermind behind this is Benjamin El Doghaïli who has led the conceptual design of Mama properties (including Lisboa, Roma and Luxembourg) over the last three years. Benjamin tells us that Mama's former office building is considered a skyscraper. Taking three years to design, the vision behind both the diner and the pub is to "transport guests to the sky with panoramic views of Paris" via a spaceship.
The diner embodies the exterior of a space shuttle whilst the sports bar displays what one would expect to see whilst gazing through a bull's-eye window. A subtle yet clever idea; the ceiling of the sports bar also subtly depicts artistic 8-ball comets, and cinematography plays a part in highlighting the planets.
Rooms
With rooms starting from just €99, you will not be disappointed with Mama's spacious suites! Decor is clean, minimalistic, yet chic. Star Wars masks and shooting star carpets bring a little futurism to the room. Fabulous features include a console desk for those on business trips and for fashionistas, a freestanding wardrobe with cute little boxes for your shoes and accessories.
The beds are comfortable, and the bathrooms are clean in design and function. Mama's signature toiletries add a cheeky welcome to your stay, including a personalised message on your mirror. "You are a rockstar" was our favourite.
Amenities
For those of you who adore a rooftop view, Mama has delivered! The rooftop terrace is the perfect spot to relax with a coffee, petit-déjeuner in the mornings or dance till the early hours amongst the cityscape and lights. Hanging lights and lanterns with rattan furniture provide an intimate yet relaxed environment. In addition, Mama's are known for their atmospheric parties, where you will be thoroughly entertained with live music, DJs and a baby grand piano.
After staying at their LA spot (so popular - you'll always see a queue), we knew La Défense was a great contender for city dwellers and tourists alike to unwind and experience amazing vibes.
Adjacent to the 14th-floor terrace is the hotel's penthouse restaurant continuing those modern trademark bohemian interiors seen in their Selma and Shoreditch locations. We enjoyed an array of delights whilst taking in the views of the Louis Vuitton Foundation, the Eiffel Tower, Montmartre village, and the Cité de la Justice. Cuisine includes mouth-watering macaroni and cheese, Free-range chicken and sea bass carpaccio for those wanting something a little different.
On the ground floor lies the retro yet futuristic diner, and what a greeting we had! The red carpet was well and truly rolled out (Mama style) with a trio of roller disco dancers ready to cater to our every need.
Expect a Grease-Esque experience dripping in candy colour interiors and a large open kitchen for an Instagram-able and unique experience.
For those sports lovers out there, the first-floor pub is equipped with memorabilia and games to enjoy. It was that good we stayed up playing foosball with none other than the French Paralympic team till closing hours.
Why visit?
Puteaux is fast becoming a neighbourhood many are visiting, blending frequent travellers with the local community, Mama La Défense offers a slice of character. Known for fun and eccentricity, the new location is sexy, charismatic and filled with energy. Continuing to break the rules of hospitality, this modern offering is already popular and full of people in the evenings, despite being just a few months old. It's also the perfect place for a cocktail, night out or experiencing a unique side of Paris. We can't wait to come back!
Rooms start from €99
For more information, visit Mama Shelter
Mama Shelter Paris La Défense
10, rue Jean-Jaurès, 92800 Puteaux
Metro: Line 1 (exit 3), RER A
Parking: 78 spaces, with four electric chargers
Words by Jheanelle Feanny