Vingt Sept
Meet the creatives series: 10 questions with an editor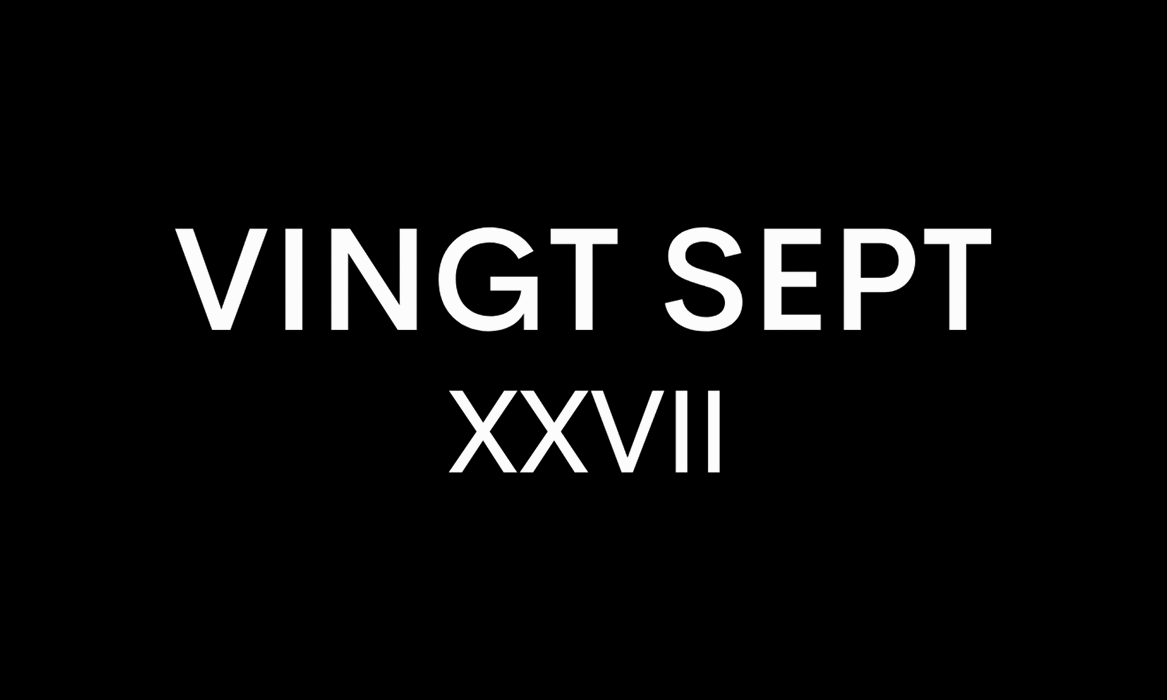 As Editor-in-Chief, Jheanelle oversees all of the departments and styles some of the magazine's features (the Genesis issue, is on newsstands now). Here we ask the editor questions about her role at Vingt Sept, go through her fashion archive, and find out her advice for those aspiring to work in the fashion industry.
How you got here
It's a very interesting story, I had very little interest in fashion in the beginning, which is strange as it forms a major part of my life now. I wanted to study law or healthcare and when push came to shove I ended up studying nursing 15 years ago and did a post-grad public health degree. As soon as I was fresh out of Uni I moved to London to be closer to friends and family and worked in a very busy A&E department....long hours, sometimes 80+ hour weeks in the busiest trauma hospital in the country. I started to miss out on Christmas, weddings, funerals, birthdays and after a few years became burnt out. At that point, I decided to move to Australia for a change of pace, however, a very good childhood friend (who was at the time was the senior womenswear designer for Topshop, and her twin sister at the time was the Senior Designer for Nike in Portland, OR), sat me down and said: "you have a great sense of fashion and style, you'd be great at styling". I didn't even know what a stylist was. I couldn't wrap my mind around the fact people got paid to make people look great. I had completed all of my legal paperwork to move to Australia and in the months leading up to my immigration, I took an internship at i-D magazine with the current Fashion Editor at the time (Elgar Johnson). He taught me everything I needed to know but it was refreshing as there wasn't any pressure to be anyone but myself, he is a great mentor and person. Flash forward, I moved to Sydney, Australia, and immersed myself in a whole new world I wasn't used to which didn't feel like home for me, I decided to return to London and took up an assisting job at the magazine whilst juggling night shifts part-time in A&E. It goes to show sometimes your life plan isn't your plan after all.
What was your last job?
I used to work at 1883 as senior fashion editor and beauty director.
Most memorable shoot experience and why?
For me, I have so many from my early career to present day but I may have to make it two. I think it's a tie between Andrew Garfield and French Montana surprisingly. Andrew because I was an assistant at the time and very introverted around talent on set, and he made every effort to speak to me and make me feel so comfortable. French Montana because I art directed his feature at an old Freemasons building and he was very fascinated to the point he offered to pay for my membership, was kind to my dog despite him not being such a huge dog lover, and took us all out for drinks afterwards, he's a complete gentleman.
First gig/music experience
I'm not sure it's the first as I have to dig deep into the memory cave, however, I do remember paying for my first gig to see Hadouken. I lived in Birmingham and we all travelled to London New Cross to go to this monthly live music night at the Amersham Arms, a very Skins era, it was a great time for music to be honest. I actually worked at a record label for a short time after that which was just an amazing experience (and obviously met my music idols), however, I learned very quickly I don't have that special kind of patience you need to have when working with musicians daily and preferred the creative sector.
Current lockdown routine in lockdown?
Email's, editing, emails, editing... in between I have been relaxing on a sofa on my balcony trying to read with my dogs either side. It's not so bad as I can see Canary Wharf and appreciate London so much more!
Cool career moment?
Seeing Vingt Sept in print and shooting one of our cover stories at the home of Jimi Hendrix, nothing beats that!
Most prized possession and why?
My Saint Laurent Babies studded suede boots, (they now do an ankle boot version) my biggest fear is ruining them in the rain so they're rarely worn.
Most expensive item in your wardrobe?
I actually don't know, I'm a conscious buyer but I do have a lot of key archive pieces. I've not had it valued but I have a cool 1970's Chanel Caviar clutch that never sees the light of day, another purchase I'll have to give some spotlight to I guess! It was the first thing I purchased with a bass guitar when I moved to London after copious overtime shifts.
First thing you wrote about and what you remember?
Oh god, it was horrendous. I had to interview students (during London Fashion Week) at The Ritz in the Prince of Wales suite at my first magazine job. I really didn't want to do it as I wasn't confident, but my boss at the time highlighted that to be a good Editor you have to learn to write and interview. The students asked me if I was even from the publication (cringe!) as I was so nervous, however it's important to have journalism skills in this job!
Advice for aspiring fashion editors?
It's ok to be different and push yourself away from traditional forms of styling, you will enjoy it more when you do YOU. Look for brands you love and don't be afraid to visualize your shoots and art direct - very important. Get the correct credit for what you did, so many have under credits when they played a major role in an amazing concept.
The coolest part of your job?
Personally, for me, there are two. It would be the travel, there are countries I've had to work in that would never have been on my bucket list such as South Korea - I had the most amazing time there. The other is when I review items or write an article and get a nice email from a reader saying they loved it! No better feeling in the world.
Instagram @jheanelle