Vingt Sept
Multi-platinum producer Squale wows with Kazaam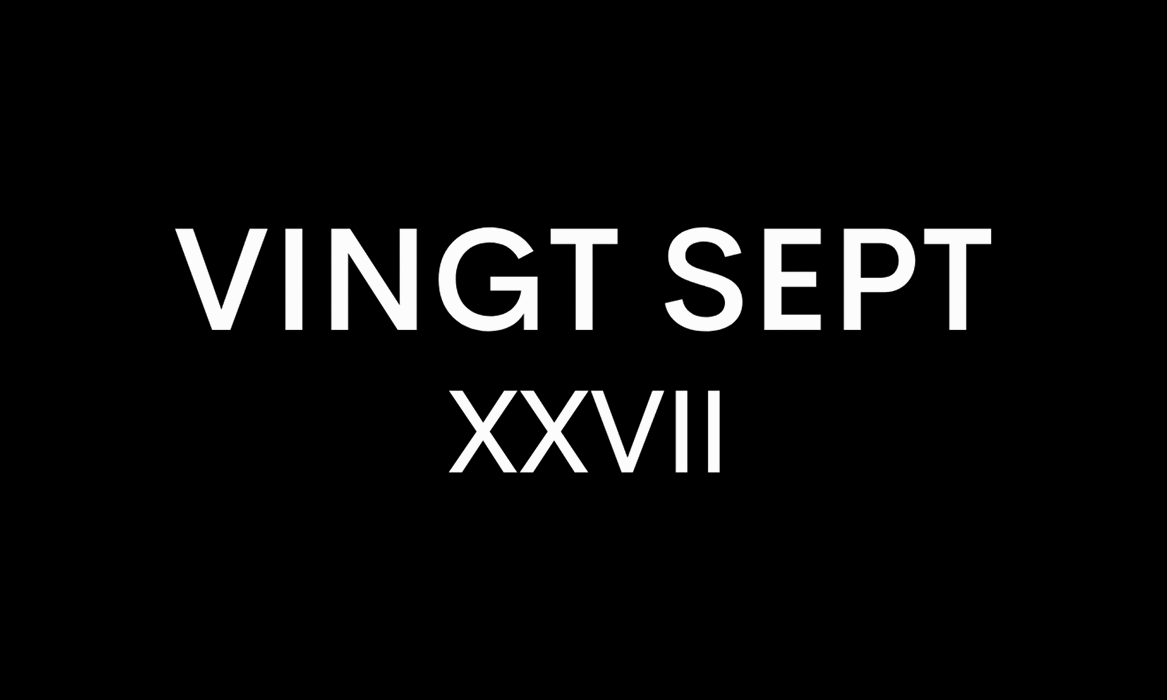 Music News
New York-born musician Squale is gearing up to take 2021 by storm. Over the past few years, the multi-platinum producer has worked with artists such as Cardi B, Young Thug, Drake and London's own Giggs. Building on his impressive previous work, Squale's new single Kazaam draws inspiration from paranoia, a feeling which manifested from a near-death experience he endured in his past. However, Squale's resilience is evident from his musical output and work ethic, which is bound to launch him into stardom.
Squale speaks to us about his near-death experience, growing up in New York, and his path into the music industry,
It's been a difficult year. How has lockdown been for you?
It's been blessed for me! I come from this kind of life – being locked in most of the time working on music – so my life hasn't had much change. Actually, it helped me to stay more focused and gave me an excuse not to see people [laughs].
Since life has slowed down, have you discovered anything new about yourself?
Absolutely! I dug deeper into myself, finding more self-awareness and more love from within. I feel people don't truly love themselves, but they don't know who they really are. I think that's a part of life people need to work on daily. Your mind is like a house. You must keep it clean. Too much clutter can block the blessings.
What was it like growing up in New York and what type of music influenced you?
I grew up with my grandparents mostly, so I really love music ranging from the 50s to 80s. Anything from Motown to The Rolling Stones, Journey, the Bee Gees, Little Richard, and Jackie Wilson. The list goes on. I'm weird when comes to what I listen to hip-hop wise – Wu-Tang, Kanye West etc.
You worked hard to get into the music industry. What advice would you give to people seeking the same path?
Work hard and let the blessings come to you. People tend to get in the way of the music, so you need to create the pocket for it to come in easily. God made all of this possible, so keep a lot of faith and enjoy the journey! Have fun and love life. "Making it" is how you measure it, not how others do.
How would you describe your sound?
My sound is just me, I like emotion, so you hear a lot of that in my records. My sound is always changing, so I'm not sure how to describe it. I just do what feels good all the time.
Which collaboration are you most proud of?
Anything I've made with brothers Nicolas Cavalieri & Joe Spinelli. I can't explain the vibe we have when we create, but it's magic every time. Those are two names you'll be hearing a lot of very soon.
Is there a particular artist you're looking to work with?
Ty Dolla Sign and Kanye West.
Your new single Kazaam was written after a near-death experience. Can you tell us a bit about it and how it's affected you?
It made me calm down a bit and stay out of the streets. That's when I found music, so I guess it really changed my life dramatically. It led me to chase the passion, not the money. I'm just happy to be alive. I have 75 stitches around my throat and was stabbed in the chest. The stab on my neck was two centimetres away from my main artery, so I'm very blessed to be alive today! It messed with my nerves a lot, but I learnt how to deal with that.
Are you influenced by any artists from the UK? If so, who?
Oh my god, yes! Giggs, Dave, AJ Tracey, Skepta, Jorja Smith, Sbtrkt, Sampha, The Rolling Stones, and so many more. The British Invasion in the 60s was massive. It made me really love music in a different way.
What are you looking to achieve this year?
I just want to make people more aware of my music. I'd be happy with that right now.
Interview by Joshua Evans
Sub Editor Primrose Jeanton