Vingt Sept
The best gadgets for tech lovers: Christmas Gift Guide 2020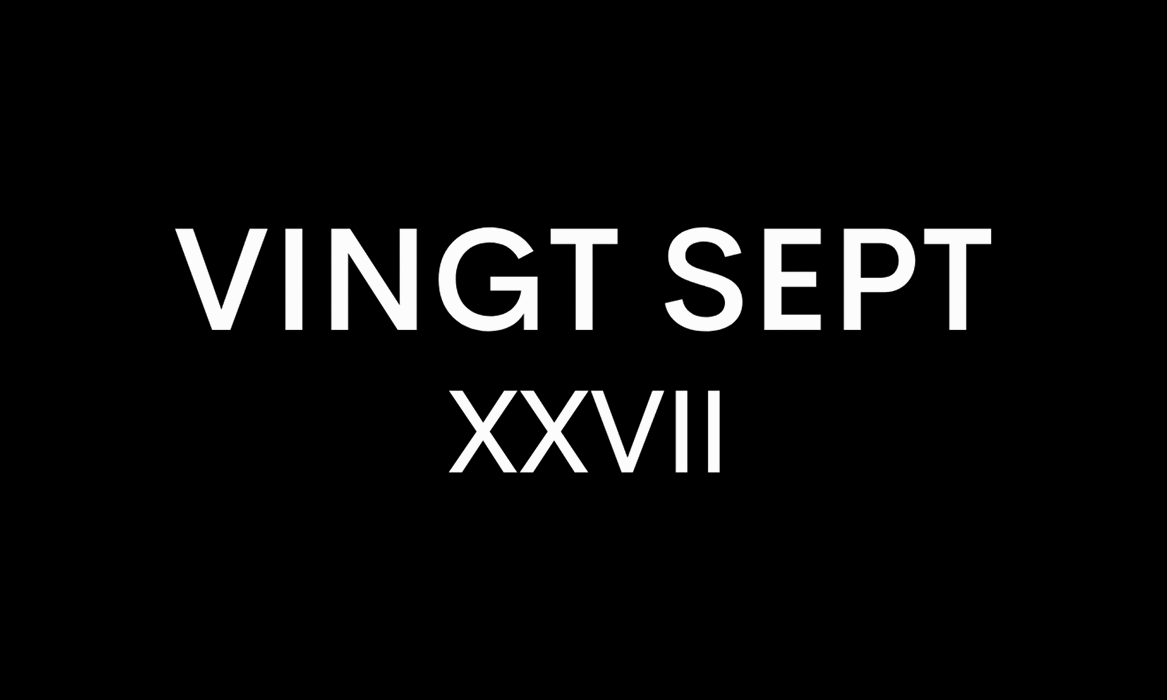 Technology Christmas Gift Guide 2020
This year has brought us a string of challenges and with Christmas around the corner, we want to do all of the hard work by bringing a selection of gift ideas for the tech enthusiast in your life.
Here we present our 2020 selection of editor-approved, tried and tested suggestions - from headphones and innovative beauty devices to smartwatches and coffee machines.
ZIIP Nano Current Facial Device, £425 available at Net-a-Porter
For spa and skin care treatments at home, ZIIP may be the most innovative offering yet for beauty and skincare enthusiasts. The device comes with an app where you can specifically target 9 different skincare concerns including acne, blemishes or fine lines; and offers users electronic, salon-quality treatments that are tailored to your skin concern.
The app guides you through the treatment process and we used this to focus specifically on jawline blemishes and dark circles under the eyes. The Golden Gel serum that accompanies the device allows ZIIP to glide across the skin with ease and is great for combination skin as it is packed impressively with placenta, growth hormones, hematite, and gold, which is highly conductive. This is an editor favourite and complete gamechanger.
For those looking for different ways of using their ZIIP device at home, there is a dedicated IGTV and videos to guide you through the usage.
Braun Silk-Épil Series 9, £79.99 at Braun.com
For those who are looking for longer-term hair removal results and are not keen on IPL, the Silk-Épil 9 is the perfect solution. This series comes with a 3-in-1 trimmer and has better results than wax as it can remove 4x shorter hair for long-lasting smooth skin. This device is compact, easy to use and set-up, and perfect for those with busy schedules.
Fotodiox Ring Light and Tabletop Tripod Set, £100 at Urban Outfitters
If you want perfect lighting for your images, this is a gamechanger. This compact lighting kit gives the ultimate professional results and is so compact that you pack it easily into your weekend bag.
Crosley Drake Velvet Vinyl Record Player, £100 available at Urban Outfitters
This vintage-inspired turntable is housed in a leatherette briefcase with an amazing design from Crosley. This record player is perfect for playing your favourite vinyl LPs and comes complete with a headphone jack, RCA audio out and dynamic, full-range stereo speakers.
Cooluli Beauty Fridge Pink, £65 available at Urban Outfitters
This retro-style fridge is great for storing eye gels, serums and other beauty products. This compact, mini design switches from heating to cooling with a thermoelectric system that adapts to your needs with a quiet, low-noise operation and is perfect for any beauty fanatic.
Fitbit Versa 3, £179 available at John Lewis
The lockdowns saw the intermittent closure of gyms causing us to embrace outdoor exercise and virtual fitness classes to keep in shape. Fitbit is known as the smartwatch and GPS giant of the tech-fit age and the Versa 3 does not fail to impress us at HQ.
The Versa3 is clean and sleek in design and comes with 6 days of battery life. It includes a range of health and fitness perks, such as oxygen saturation level readings, GPS to plan your workout routes, and media applications to encourage your healthy lifestyle and have fun at the same time.
Surepet Animo Activity and Behaviour Monitor for Dogs, £60 available at Sure Petcare
Surepet truly understand that not only are dogs a man's best friend but they are part of each family dynamic. The activity and behaviour monitor helps owners understand their dog's behaviour patterns to not only identify ill health but also interpret and deliver facts about your dog that you may never have had access to before.
Animo uses an adaptive algorithm that learns, interprets, and gives you facts that are specific to your dog. This changes throughout your dog's life, so you can understand more about your pet as they get older. The 5 main areas of monitoring include activity, calories, sleep, behaviour and rest. It has a 6-month battery life making the device eco-efficient.
GHD Curve® Creative Curl Wand Gift Set, £129 available at GHD
Although the bars, clubs and pubs are closed this does not mean that hair care isn't a priority. Hair giants GHD have your back with their Curl Wand gift set with products worth £150. If you prefer a bouncy Farrah Fawcett look with minimal effort, this is the product for you.
We love the design, which is sleek and perfect for a weekend, and the cool tip at the end of the wand where you can place your finger safely without risk of burns. Different waves can be achieved in minimal time leaving a salon feel and look whether you're in the zoom boardroom or the kitchen.
Beats by Dre Solo Pro & Beats Flex, £260.95 & £49.95 available at Beats by Dre
The Solo Pro headphones are potentially the most stylish from the range. For those looking for a wireless alternative to headsets, this is most definitely an upgrade and is a godsend thanks to the added noise cancelling, which is handy for commuting, particularly on the London tube. The packaging is stylish and minimalistic and not wasteful which we like here.
For those not ready to commit to the Solo Pro, the Beats Flex is a great alternative and again wireless. The design is sleek and minimalistic, the sound is pitch-perfect, and they are designed to fit perfectly in your handbag or pocket and handy for those who are constantly losing Air Pods and looking for a change. As soon as these are placed in your ears the magnetic earbuds automatically play music with great bass and perfect noise cancelling. The perfect gift for your tech partner or gym fanatic.
Igneus Classico Retro Pizza Oven, £689 available at The Pizza Oven Company
For those of us who have turned into chefs and food connoisseurs during the lockdown, this retro-inspired pizza oven is the perfect gift. Not only does the Classico compliment any home aesthetically but it also delivers restaurant-quality wood-fired pizzas in as little as 60 seconds… yes, that's right, seconds!
Polaroid Hi-Print £89.99 available at Polaroid
In terms of Polaroid releases compatible with smartphones, this is the ultimate tech lover's dream. This year's offering is a compact, portable printer with the ability to connect to your phone via Bluetooth to print your treasured photos – and it's small enough to fit in your pocket.
Avid photographers can download the app to edit and personalise images before printing, the print process is relatively quick and easy, and the print quality is super crisp with no drying time. Perfect for travelling due to the ability to connect via Bluetooth, and also an excellent idea for those post-covid parties as a photo booth option.
Braun Series 5 Shaver, £59.99 available at Braun
This electric shaver comes with three flexible blades which makes for a close shave as it easily adapts to your facial contours. Easy to clean and with a 3 week battery life, this is a great option for those who are always on the go.
Photography by Joupin Ghamsari
Editor Jheanelle Feanny