Vingt Sept
The Full Monty's Talitha Wing On Playing Robert Carlyle's Rebellious Daughter, Destiny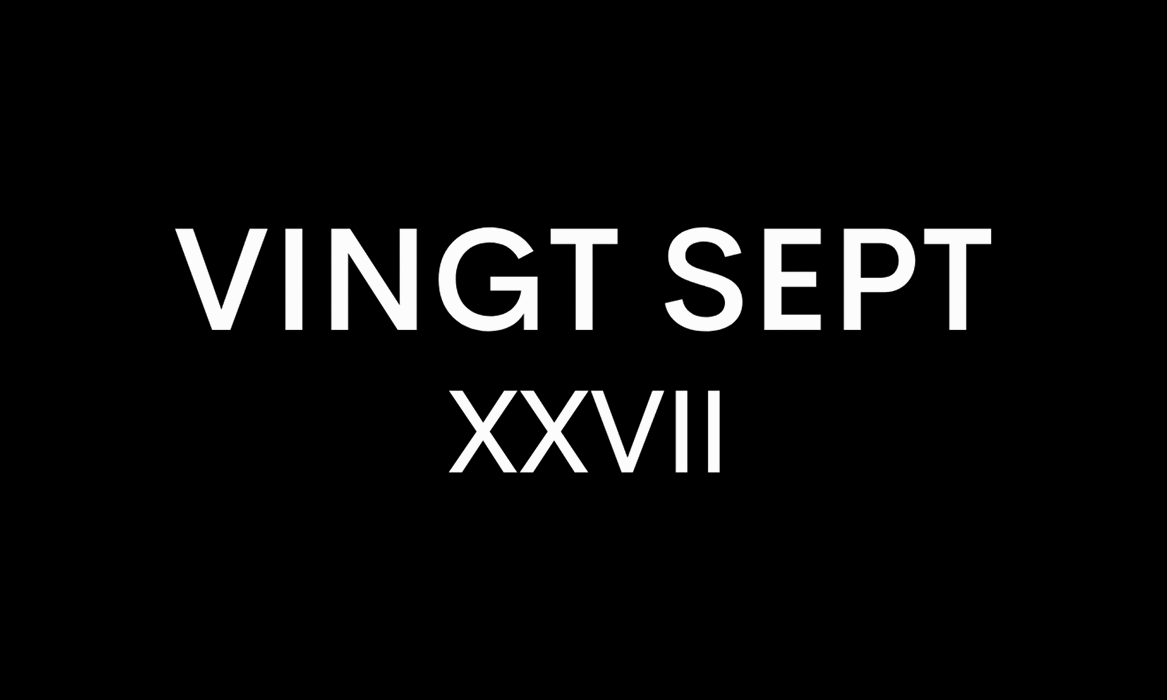 Film
Dress De La Vali Jewellery YSSO
For anyone who grew up in the 90s, it would be impossible to not remember laughing at the comical brilliance of The Full Monty. Mark Addy, Robert Carlyle, Tom Wilkinson, and Steve Huison re-merge on TV and our hearts for a sequel that takes place 20 years after the original movie, airing this time as a mini series on Disney+. The brothers are back with new characters and plot-twists made for us to fall in love with this British classic all over again. On centre stage is Talitha Wing, an upcoming actress and poet who nabbed the role of Robert Carlyle's on-screen daughter, Destiny Schofield. Described as complex, feisty, and hard with a soft side, Destiny is part of the new generation of "Monties" that we can relate to while still remaining true to the essence of the story.
Being an aspiring actress, Talitha's love for acting began when she moved to the UK; she started as a dancer and saw how acting demonstrates the ability to inhabit different characters. At 11 years old, she played 'The Killer Queen' in their drama club's musical. Since then, her professional credits have included; Military Wives with Sharon Horgan and Dame Kristin Scott Thomas, Wolfe, The Feed, and Alex Rider.
Talitha Wing sits down with Vingt Sept Magazine to talk about her role as Gaz's daughter, her upcoming projects, and how she remains true to herself.
Dress Joanna Andraos from My Wardrobe HQ Jewellery Retro Chic Shoes Pleiades
Congratulations on landing the role of Destiny! Could you tell us what attracted you to the role and how your audition went? Thank you! It was such a unique project, when I heard they were going to be doing a reboot of The Full Monty with the original cast, I knew it was a special opportunity. A one off and then when I read the character of Destiny I was like wow, she's so cool. She has a lot of layers, she comes across as very feisty and hard but actually she has a really soft side to her.
She is beautifully written by Simon Beaufoy and Alice Nutter who have created such a complex character, there are a lot of challenges that come with a role like that, such as learning to rap! The audition went well, Andrew Chaplin (the director) created a really collaborative environment. I got to make Destiny my own in the room and he was really encouraging of that.
Have you ever watched the Full Monty before? What was it like to work with such an exemplary group of actors?
Yes I had watched it previously, and watched it again during the auditioning process. Getting to work with such experienced actors such as Robert Carlyle and Mark Addy was such a great learning opportunity, watching them work and getting to pick their brains for advice was a real treat. The original Full Monty cast really embraced us 'New Monties' into the heart of The Full Monty family, so I felt very looked after.
Dress Self-Portrait from My Wardrobe HQ Earrings Lage Ring Atelierso
What are some of Destiny's character traits that you can relate to?
She is passionate about the things that she believes in, which is a trait I feel I share with her. She is very creative and uses music as an outlet for her feelings, I similarly have and continue to do the same with dance. Oh and she also loves to have a laugh!
How did you and Robert Carlyle work together to develop your bond as father and daughter on screen?
Firstly the writing of their relationship was so tender and sweet that it gave us so much to play with. We got a little bit of rehearsal time at the beginning of filming, and the further we got into the process the more we built on that. They are quite similar in a lot of ways so I was able to take some key traits from Robert's portrayal of Gaz. It was a real pleasure working with Robert, he was very supportive.
You have played a variety of roles in your career so far. Which role has been the most challenging for you, and which one has been the most rewarding?
It's probably the same answer for both of those questions, Destiny in The Full Monty, I had to really push myself as an actor to learn new skills, do an accent, do stunts and all that whilst finding all the different layers to her character. There are some very emotional scenes in the show, for which I had to really dig deep into my own range, but I'm really proud of the project and it was rewarding to tell such a powerful story.
Tell us, who would you love to share the screen with on a dream movie of yours?
I would LOVE to do a movie with my sister, she is currently in drama school, and I think working with her would be really special. A period film or something where we got to wear petticoats and big dresses. It would be like when we were little but as a job - how amazing. I'd also love to work with Viola Davis but I mean, who wouldn't?
You also appeared in the film Military Wives featuring Sharon Horgan and Dame Kristin Scott Thomas. Can you tell us about your experience working this and your character's role?
Ah yes, Military Wives was one of my very first acting jobs out of drama school. I was only on the project for a day, but it was surreal as it was the first time stepping on to a set and seeing how everything works. Watching Sharon Horgan work was a treat! She's incredible.
Corset Azzi & Osta Trousers Tom Ford from My Wardrobe HQ Jewellery Saad Collection Shoes Emma Hyacinth
Are there any actors or directors that you would love to work with in the future?
Stanley Tucci - I think he's amazing! Michaela Coel is such a powerhouse, and the projects she works on are always moving the needle. In terms of directors I would love to work with Lenny Abrahamson, Ola Ince and if Spielberg wants to hit me up, I'm down!
What was your process like for getting in character?
Asking a lot of questions to the writers and or directors about who this character is and what they want so that I can understand them. I try to think a lot about how they physically carry themselves. Asking if they are a heavy walker or a light footed walker, how do they move through space etc. I think something magical happens when you put a costume on for the first time, and you stop looking like you and become them.
What advice would you give to aspiring actors who are just starting out in the industry?
Always value yourself as an actor, even when you're not working, you are an actor and you don't need to be in a job for that to be the case. It's your profession, and what you have chosen to do, no one can take that away from you.
I think it's very easy in this industry to feel like your fate is determined by other people, whether that be casting directors, directors, agents etc, you can often feel like you're only worthy when they say you are. Before I had worked professionally, and I would say that I was an actor; when people asked me if I'd been in anything I would feel really self conscious saying no I haven't and that meant I was a failure, but it doesn't. It's your craft. You are an actor, and that's the end of it.
What's the most important lesson you've learned in your career so far?
Honestly it's never to forget to enjoy it. It's a hard career with a lot of rejection. It's important to celebrate all the good bits, and cherish the fun in everything. I try to remember 11 year old me, and laugh like she would!
What do you like to do when you're not acting? Do you have any hobbies or interests that you're particularly passionate about?
I still dance, just for fun, I go to weekly ballet and contemporary classes. I write poetry, and I enjoy scouting out new vegan places to eat! I also love playing Scrabble, it's a competitive sport in my family, and I'm very passionate about it.
Dress Zeynep Kartal Jewellery Retro Chic Shoes Piferi
Lastly, aside from the Full Monty, what's next for you?
I am currently filming a part in BBC 3's Wreck Season 2, and recently shot a short film called Mother's Day in Wales, written and directed by Emily Burnett. It was a project really close to my heart, that explores themes of mental health and family. I am also writing my first full length play called Left Behind and slowly but surely piecing together my second poetry collection. Lots going on, which is super exciting.
The Full Monty is out now on Hulu and Disney+
Photographer Nick Tydeman
Ph Assistant Ollie Wilkson-Avis
Fashion Ruta Jane
Fashion Ass Malka Krijestorac
MUA Emily Wilcox
Hair by Nicola Harrowell at Premier Artists
Production & Editor Jheanelle Feanny
Interview by Cyan Leigh Dacasin
Location & Special Thanks to The Curtain Club