Vingt Sept
The Other House - London's Most Sustainable Concept Hotel?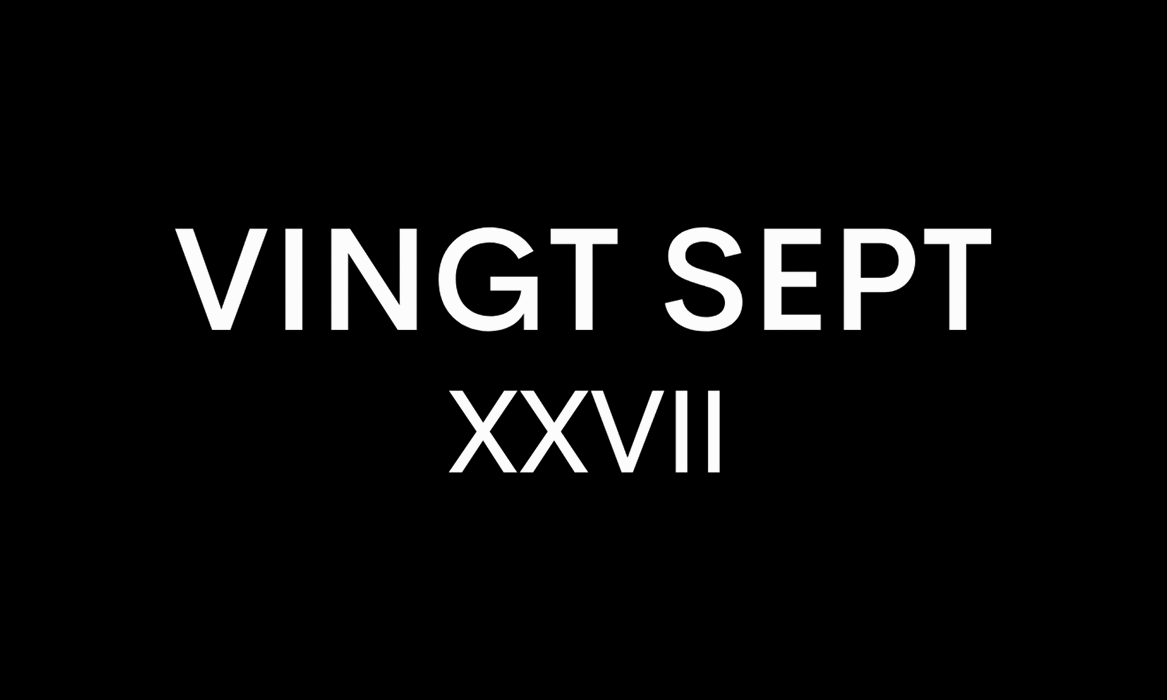 Have you ever wondered what a hotel service with the privacy of apartment living looks like? Well, we think we have found a hybrid that will fascinate even the most demanding staycationer.
The Other House is the brainchild of CEO Naomi Heaton, a fascinating entrepreneur who is looking to the future in this post-pandemic world. Heaton, a leading real estate investment advisor and sustainability champion, is shaking up the hospitality industry and appears to be opening meaningful conversations within this sector. It starts with the acquisition of South Kensington's 200-bed Harrington Hall Hotel, where The Other House opened this summer. But it doesn't just stop in Kensington; the team led by Heaton will also open another House in trendy Covent Garden (anticipated for 2024).
As champions of eco solutions and sustainability, we couldn't wait to have a first look at the swanky house, and here's what we thought.
Design
The Other House concept prides itself on moving away from traditional hotel rooms and instead offers serviced apartments dubbed Club Flats, genuinely providing a home-from-home experience.
On arrival, expect no check-in desk. Instead, the process is done online before visiting, and very soon, an effortless check-in will be at the tip of guests' fingertips with their innovative yet easy-to-navigate app. The app (to be launched imminently) will allow you to control everything from room temperature, cleaning, managing bookings, making requests, and even seeing how eco you can be.
The Other House is for a different type of traveller, one that emerged post-pandemic, who prefers to enjoy the finer things in life but with an environmental consciousness and a thirst for slow travel. This not only allows you to make your own positive impact in helping global warming (by being a resident), but it also allows you to be conscious (with something as minor as tracking your energy and water consumption), bringing social responsibility into the arena.
Geared towards extended stays but also available for short breaks, the concept is both endearing and mystical on entry.
With interiors by Bergman Design House, homage is paid to British craftsmanship and businesses. Expect rich textures, art deco mirrors, high ceilings and botanicals aplenty amongst striking marble floors. Polished chrome fixtures add depth to the warm-toned velvet furnishings - it truly feels like you have visited a swanky rainforest.
Club keys are wooden and recyclable; once inside, you are free to roam and live as you would in your own home.
Rooms
Residents have the option for short or long stays in Club Flats, including the Club Originals, Club Class, Club Vaults, and Club Collection. Each floor is essentially an indoor street named on the lift, so you never forget where you live; we were lucky enough to stay in Gilbert.
Staying in a Club Original flat is a cosy yet luxurious experience. Attention to detail is paid in each corner of the room, allowing guests to feel the charm of the city with the privacy and intimacy we crave when travelling. There is no room service or phone, but you will have community and ease.
Being one of the first guests was a unique experience, particularly with the knowledge that the building was still undergoing renovation - despite not hearing a single indication of noise. In addition, all furniture and furnishings are made within the UK, so expect to stumble across British Tweed, high-quality brass fixtures and expertly hand-carved walls.
Interiors are moody, but the deep tones on walls are softened by vibrant velvet furnishings, leather panels and artistic room dividers. There is ample storage and working space with a kitchenette perfect for hosting intimate dinner parties or perhaps a nightcap after a long day. Getting into the spirit of slow travel, we even brought a few home comforts for the fridge and cupboards.
Bathrooms are spacious and contemporary, and rooms surprisingly allow a lot of natural light into the space, a stark surprise and unexpected from a listed building.
Amenities / Vibe
Although there are plenty of amenities to discuss, we were in awe of the 30 ft botanical chandelier (by Cox London), stemming from the atrium to the bar, and the fabric wall coverings. Eccentric yet endearing, each wall covering (uniquely designed for The Other House) tells a differing story, paying homage to the company's initiatives. For example, in the ladies, intricate designs of extinct animals are a colourful reminder of what the world once had. This is set amongst the most elaborate gold sinks with a golden goose head, which is also a great conversation starter.
The Keeping Room is a cosy den where you can sit back and enjoy an unconventional yet ocular explosion. Residents and members can experience intimate jazz sessions on a piano or kick back with friends in a private vault enjoying various games. In addition, the room allows residents to bring their tipples and store them in a casket to further feel at home. So, whether you are a cognac or whisky lover, sit back amongst the fireplace and outlandish artwork and enjoy the unique energy of this room.
In addition, there is also a stylish vitality pool, a fitness centre (with studio), a library and a study area for guests to enjoy.
Dining
The Owl and Monkey is where the public, residents and members can swing back and enjoy an array of Willy Wonka-style reinterpretations of classic cocktails alongside tapas dishes.
Led by Italian bartender and mixologist, Flavio, the bar is open from 6pm and continues the jungle/rainforest themes seen on those famed Seltex wallcoverings. In addition, Flavio and his team spend the entire day in the kitchen, dubbed "the laboratory", creating innovative alternatives to classics we take for granted, making them more sustainable.
For example, we're informed that limes, alongside other ingredients, aren't the most sustainable; therefore, Flavio fashions alternatives to replace these, giving guests a new perspective on global warming whilst awakening those taste buds. Likewise, we're informed that Pineapple is perhaps the only fruit challenging to replicate in their scientific approach; however, the team have found a supplier who ships these (as opposed to flying) once a month in order to reduce their carbon footprint. So, try their take on an Old Fashion or Pornstar Martini alongside succulent lamb kebabs or arancini - you'll not be disappointed.
The Other Kitchen is an all-day-street cafe where guests can grab breakfast or a famous one-pot dish. Head Chef, Gary White, leads whilst London's youngest Michelin-starred chef Asimakis Chaniotis is in charge of designing unique dishes. So, it's worth a shout if you are peckish for something light at breakfast or a dish a little more filling for lunch (that can be heated in your Club Flat).
The Other House has additional ideas for impressing you and your guests. For example, in creating a private dining experience with a supper club. Members and residents will have the opportunity to enjoy Michelin and unique fine dining experiences from renowned chefs across the globe, with themes running each month - these are due to commence soon.
For more information visit The Other House
The Other House South Kensington Address: Harrington Gardens, South Kensington, London SW7 4JW
Phone: 020 3846 6000
Words by Jheanelle Feanny