Vingt Sept
The Ultimate Gift Guide for Tech Lovers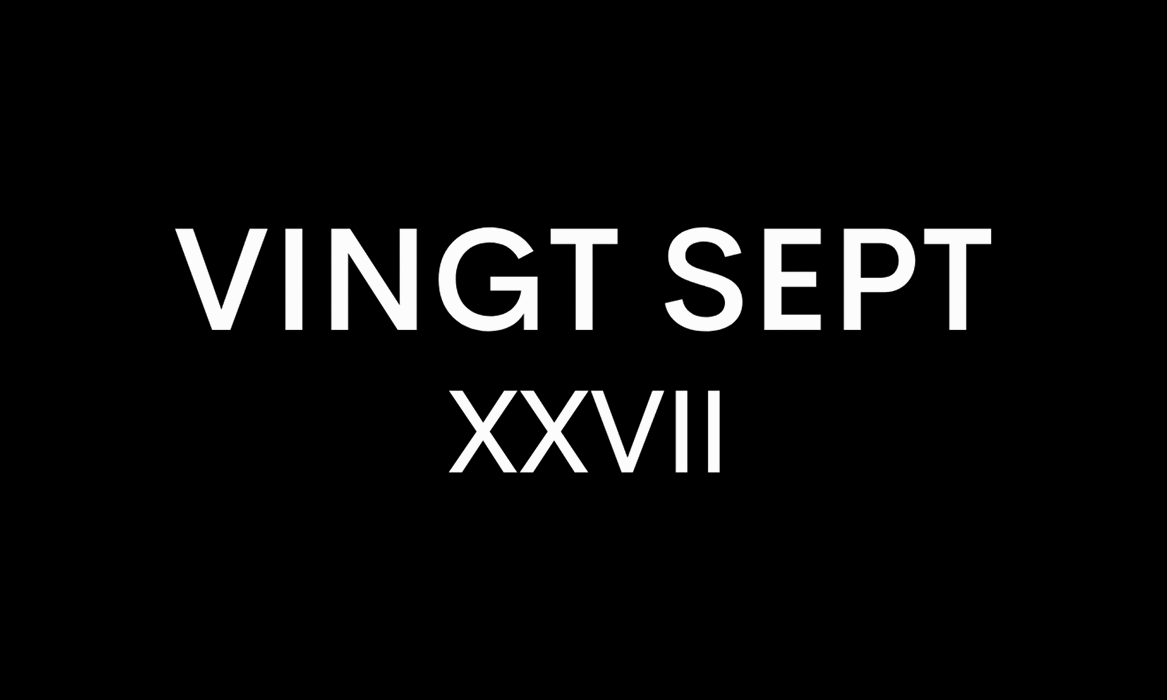 Christmas Tech Guide 2021
Tech gifts are always confusing when choosing for the gadget lover in your life. There's so many questions leading up to the purchase decision, such as 'how does it work?', 'why should I buy it?', 'is this an investment?' and most importantly, 'will they like it?.'
Don't panic; we have done all of the hard work by bringing a selection of gift ideas for the tech enthusiast in your life.
Here we present our 2021 selection of editor-approved, tried and tested suggestions - from headphones and innovative beauty devices to smartwatches and styling tools.
GHD Platinum+ Professional Hair Straightener in Warm Pewter £199 available at GHD
Finally, we can enjoy some festive cheer this year with family and friends, and there's no better feeling than having perfectly styled tresses. GHD continue to have our backs with their new Platinum+ straightener.
The limited-edition device arrives in a beautiful emerald green vanity case and five colour-ways. Our personal favourite is the warm pewter palette.
GHD offers super-intelligent features such as infinity sensors where the plates adjust the device temperature to each individual's hair type and thickness. Each device also comes with a heat resistant plate guard, perfect for travelling as you no longer need to wait for your straighteners to cool down following use.
Perfect for those who want a speedy and safe styling tool, the Platinum+ is the ultimate sidekick for salon styling during the festive period.
Beats Solo 3 Wireless Headphones £179.95 available at Beats by Dre
Perfect for the music lover in your life, the Beats Solo 3 is a game-changer. Continuing with their trademark sleek design and available in three colourways, this headset is stylish and perfect for commuters or those who need peace from their teenagers sound systems!
Expect over 40 hours of battery life, a comfortable cushioned ear set and five minutes of charging time, providing three hours of use for those constantly on the go.
Loved by everyone in the music industry, is it clear why Beats is the gift that just keeps on giving.
Fitbit Sense £199.99 available at Fitbit
Yes, we are all hopefully continuing that fitness commitment we made time for during the lockdowns and what better way to keep on top of this than some intelligent and sleek technology?
The smartwatch and GPS giants return to this year guide with the release of the Fitbit Sense. For those familiar with the Versa3, you will be far impressed as Sense is their most advanced smartwatch yet. With features that include an EDA sensor to help with stress management, an ECG app, and a voice assistant, it is the ultimate accessory for those on the go and those who are health conscious.
The design is sleek and light on the wrist and is a perfect gift for friends and family who happen to be fitness fanatics.
Bose Soundlink Flex £149.95 available for pre-order at Bose
Just in time for Christmas, sound giants Bose just dropped their new Soundlink Flex system, a perfect gift for the music fanatic in your life.
The newest addition to the SoundLink family is packed with exclusive Bose technologies to deliver deep, clear sound that's powerful enough to fill your living room whilst entertaining and loud enough for any outdoor adventure.
The sound system is compact and perfect for travel, is dust-proof, waterproof and will even float to the surface if dropped in water.
The SoundLink Flex will be available from 16th December 2021
STYLPRO - Original Makeup Brush Cleaner & Dryer £29.99 available at Boots
If you are like us (lazy!), then you know the pain and effort required when cleaning your brushes, which often leads to unnecessary spending on new brushes. It's a messy and arduous task that none of us has time for, so we were more than delighted to try the Stylpro brush cleaner.
Created by CEO and apprentice winner (2011) Tom Pellereau, the idea behind the device was to create a sustainable product that cleans your makeup brushes and drys them in very little time. Not only is this gift perfect for those with an extensive collection, but makeup artists around the world approve it.
StylPRO is small yet mighty, the compact device resembles a small fishbowl and has eight attachments to fit brushes of all sizes and the drying time is literally as speedy as the cleaning process!
Mylee Black Convex Curing Lamp Kit with Gel Nail Polish Essentials (Worth £99.50) £89.00 available at Mylee
Perfectly manicured nails outside of the salon can be pretty much impossible to experience unless you are incredibly ambidextrous, have steady hands and ample time for the drying process to surpass! So we were pleased and a little apprehensive to try the Mylee LED kit.
The kit is compact and includes four gel colours alongside the all-important base and topcoats. The kit also provides a prep and wipe gel removal solution and a Pro LED lamp.
We will say that the process is very speedy for a manicure; in fact, we had a full mani-pedi in less than 10 minutes, and it's very clear that both the LED lamp and the formulated gel polish are to thank for this. The stylish and travel size lamp comes with a removable tray and adapter with extra international fittings for those travelling. It also cures the gel very quickly in less than 30 seconds, and two coats appear to last past the day 10 point. This set was a surprise at HQ and is a perfect gift for the nail lover in your life.
Drybar, The Double Shot Oval Blow Dryer Brush, £113 available at Drybar
Hairdryers are so 2020; who even has time these days to dry their hair and style it before work? Hence why we see a lot of gals on the tube with that 'I'm late and just got out of the shower' look.
Well, step aside, we have a fantastic offering from Drybar, and it exceeded all expectations at HQ. The Double Shot blow dryer brush is genuinely a godsend; it drys and styles hair in less than 5 minutes, we kid you not! The brush has two different drying settings, and due to the clever design, it also adds volume, and very minimal frizz is present following use. This is the perfect gift for those looking for a salon-style blow-out but needing fast results, e.g. Sarah on the Central Line with the wet hair.
Rèduit Spa Skincare & Haircare Treatment Device £132 available at Rèduit
Electronic beauty devices can be a minefield to understand when buying for that special person in your life. Do you buy a skincare device or go for hair? Well, why not both?
Réduit have finally answered our prayers and launched a new spa device, just in time for Christmas. In keeping with their name Réduit (reduce in French), the brand has created a device that offers spa-level treatment to address both hair and skin care concerns. The device provides a whopping 24 different treatment options for those on the go, delivered via their intelligent smartpods. Their magnetic misting technology breaks through the skin's protective barrier to help treatments absorb deeper.