Vingt Sept
The Ultimate Grooming Christmas Gift Guide 2021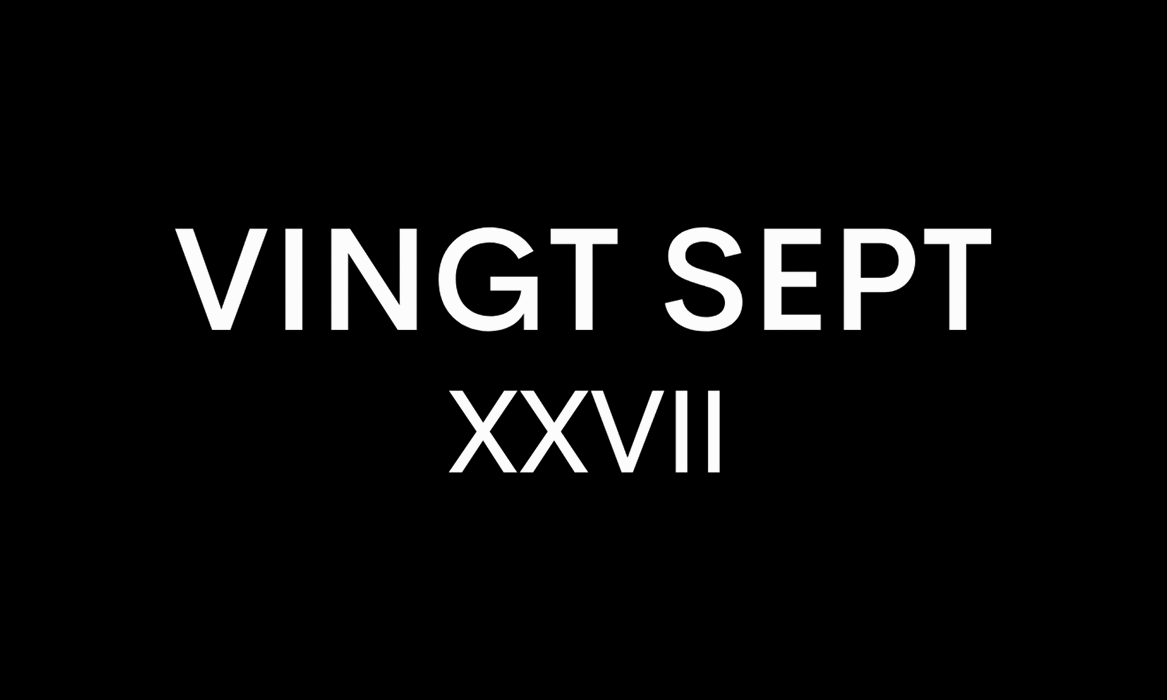 Christmas Gift Guide
Male grooming is needed more than ever following long hours working from home, a lack of vitamin D during the winter months and the difficulties of just getting through the pandemic.
Personal care and pampering has been seen as an oxymoron in the past; however, as time moves forward, we now realise that it's not only women taking care of their skin, hair and nails. Today with far more variety of luxury products for the man in your life, it's not easy making these purchase decisions.
This year we guide you on the best grooming gifts and sets for the remarkable man in your life. Our carefully curated and editor-approved gifts have been hand-selected and tested to take the stress away. These include the perfect necessities to help him look and feel good over the Christmas season.
Whind Atlas Pure Mask £40 available at Whind
Whind believe in evocatively potent skincare, and Atlas Pure Mask certainly delivers it. The mask will impart a mountain-fresh glow, and its transportive scent will leave you feeling like you're in the middle of a Christmas walk in the forest. This deeply purifying clay mask should be used twice weekly. It contains White Kaolin Clay, used in China for centuries, which works as a mild exfoliant and Green Clay, excellent for restoring balance to the skin. The combination of clays with Salicylic Acid detoxifies the pores, whilst the whipped texture helps retain the skin's moisture.
Rituals The Ritual of Ayurveda Four Rebalancing Best Sellers Gift Set £69.90 available at Rituals
A gift set containing a scented candle, shower foam, body cream and body scrub means that Rituals have your body, mind and soul covered. Each product is enriched with oils; the Indian rose oil is said to reduce anxiety and stress, whilst the almond oil is an excellent moisturiser for skin and hair. After the year we've just had, this will make a thoughtful gift for friends and family.
Oribe Signature Experience Collection Gift Set £150 available at Harrods
At HQ, we have a saying, "Oribe All Day", so our haircare favourites had to make an appearance in this year's guide. This gift set is beautifully presented and allows the lucky recipient to experience the essence of Oribe.
In addition to its renowned shampoo and conditioner, both for daily usage, the set also includes a body wash and body crème infused with their signature scent, Côte d'Azur. The box itself is collectable and features work by À Paris chez Antoinette Poisson, a great way to bring some indulgence into a loved one's day.
ZELENS Essential Collection Discovery Kit £70 available at ZELENS
Created by Dr Marko Lens, an authority in skin ageing, each product comprises carefully selected elements integrated with a science-backed formula. This must-have trio is designed to cleanse, moisturise and protect the skin.
The cleanser is enriched with shiso, a powerful antioxidant for protecting and reviving the skin. A concentrated defence serum, the "tea shot", packs a punch with its blend of five different types of tea, perfect for protecting our skin from urban pollution. This is complemented by the "3t Complex" anti-ageing cream, bursting with botanicals to leave skin hydrated and younger-looking.
Skingredients Key 4 Gift Set £150 available at Skingredients
There are plenty of Christmas recipe ideas around at the moment, but what about for your skin? Skingredients describe the Key 4 Bundle as "food for your face".
The starter is a PrePrebotic cleanse containing prebiotics, probiotics and polyhydroxy acid, which help keep the skin's surface well-balanced. Skin Veg and Skin Protein, a pre-serum and serum, are the main courses, which hydrate the skin and revamp it with the help of vitamins A and C. Finish off with the Skin Shield, an SPF 50, which offers protection from UV and pollution.
Dr Hauschka Revitalising Shower Set £25 available at Dr Hauschka
Dr Hauschka uses selected medicinal plants to help the skin help itself and regenerate. Their methods are primarily manual, and production has been on the same site in Swabia, Germany, for over 50 years. This feel-good gift set is for all skin conditions.
The shower cream has a refreshing scent and its mild sugar surfactants, which are biodegradable and water-neutral, make it an environmentally-friendly choice. The silicon-free shampoo contains chickpea extract, which includes a high amount of folate, one of the B vitamins which plays an essential role in hair growth. Finish with the Lemon Lemongrass Vitalising Body Milk, which smells fantastic as well as helping to replenish moisture.
Vintner's Daughter Active Botanical Serum £175 available at SpaceNK
As the weather gets colder and colder, a face oil can be a great way to address a wide range of skin concerns. When browsing for serums and oils, there's that annoying arrival of too many choices and difficulty selecting the right product for your skin type. Enter Vintner's Daughter, a veritable cocktail of botanicals; this rich face oil uses 22 of them, providing intense nourishment to the skin and restoring moisture. It is the holy grail of face oils and is suitable for all skin types. We saw an improvement after the first use, although we will definitely be using it for the 12 days of Christmas and beyond.
fresh Best-Selling Face Masks Gift Set £83 available at fresh
This set is an excellent addition to your skincare regime. Each mask offers something different, so you'll be covered for whatever your skin requires. The Sugar Face Polish is both a face mask and scrub, which uses brown sugar crystals and strawberry seeds to buff away any rough patches; it also smells delicious. The Rose Face Mask is soothing and contains real rose petals; cucumber extract and aloe vera are included to cool and calm the skin. There are also two Black Tea masks; the Instant Perfecting Mask helps smooth and soften the skin, while the Firming Overnight Mask should be used when sleeping as an intensive moisturiser.
Kiehl's Merry Masking Set £39.60 available at Kiehl's
A festive offering from Kiehl's, which makes a great gift for a loved one or yourself. The Turmeric & Cranberry Seed Masque smells good enough to eat, although we recommend using it as an "instant facial" to invigorate tired skin. Also included are a nourishing avocado mask and pore-minimising clay mask. These are suitable for all skin types, including sensitive and cover many bases for your skin's needs. These are sized-to-try, so great for anyone new to skincare or looking to change their regime.
NAYA Everyday Balance + Regenerate Face Oil £78 available at Wolf & Badger
This everyday face oil contains Cacay Oil to help the skin retain moisture and appear more youthful. Patchouli and Juniper Berry are running through the oil, so you'll smell great too. This versatile oil can be used morning or evening and addresses a wide range of skin concerns, so if you're gifting this to someone, rest assured it will come in useful.
MONPURE Follicle Boost Hair Density Serum £83 available at MONPURE
Any friends or relatives who want thicker, fuller hair would undoubtedly appreciate this serum. It contains pumpkin seed extract, scientifically proven to block the enzyme linked to hair loss, and promotes hair growth by increasing the rate of cell turnover and removing dead skin, which can inhibit hair growth. After parting the hair into five or more sections, 2-3 drops should be applied to each section - a little goes a long way - and massaged in.