Vingt Sept
There's Something About Maggie: Maggie Lindemann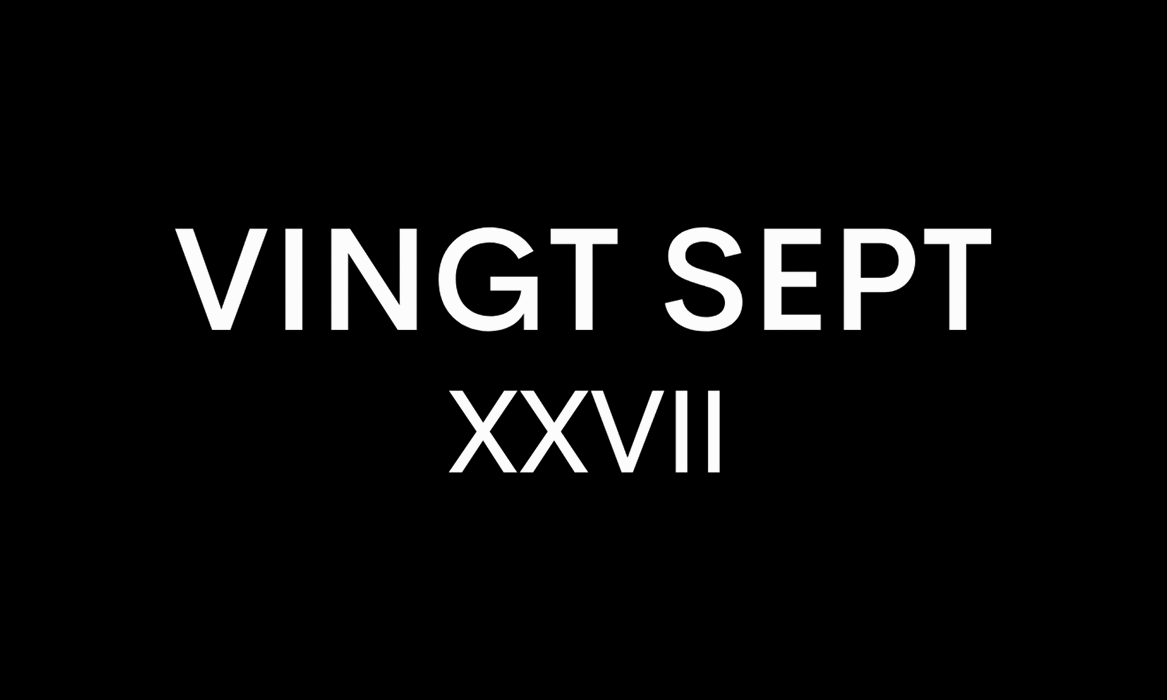 Editorial Music
American musician Maggie Lindemann has continued to take the music world by storm, and although some may know the songstress from her 2016 hit Pretty Girl, it is clear that Maggie is taking a different direction both as an artist and as a young woman.
Lindemann returned this year with her EP and first official body of work, Paranoia, and also featured in Machine Gun Kelly's highly anticipated film Downfalls High. She is ready to show the world her true sound, moving away from the pop world and submersing herself in her true passion, the alt-rock arena. True to form Maggie has delivered an EP full of soul, truth, exploring her identity and those dark moments we all face.
We caught up with Maggie in Los Angeles to discuss her metamorphosis with her music, the important messages and lyrics of EP Paranoia and the challenges of being an artist, songwriter, and label owner.
Jacket Jimmy Paul Sunglasses Vogue x Millie Bobby Brown
Hi Maggie, it's been a difficult year. How has the pandemic affected you?
It really affected me in the beginning, I just felt no motivation at all. Then when I actually got Covid, I got extremely depressed at not being able to go outside at all. But I think now that it seems like we are almost at the ending point of it all. I've definitely been feeling a lot better!
Since life has slowed down, have you discovered anything new about yourself?
In music, I've learned a lot about myself. I've also had time to look at myself as a person and reflect on what I want to do better.
What was the inspiration behind your latest EP Paranoia?
I started writing it in the summer of 2019 and I was going through a lot of different things. I really needed an outlet and that for me is music. So, the inspiration behind it is just my daily life and my struggles.
Jacket and Trouser Hardeman Bralet Jackalope Land Earrings Farradas Knits
Are there any songs on the EP that you are proud of?
I'm definitely proud of the entire thing but I'd say Different because I wrote that one in a really challenging time. Also, I would say Scissorhands because we worked so hard on that one and I really put a lot into that song.
Who are your musical influences?
Sleeping with Sirens, Lana Del Rey, Banks, Paramore, Evanescence, Avril Lavigne, and so many more!
What advice would you give to young musicians seeking the same path?
Listen to your gut and be yourself. BE YOURSELF. There is already one of someone else, so seriously just be yourself and don't take s*** from anyone. You have to be your own biggest fan.
Corset Dulce Bestia Trousers Golden Goose Accessories Farradas Knits, Rare Romance & Stylist's Archive Shoes MTSZ
Have you faced any challenges in the music industry so far?
Oh yeah, so many different things. Being so young in this industry can make it hard to navigate. Nobody really takes you seriously or cares about your opinion. It was a really big struggle for me in the beginning because I just felt like such a joke, like nobody took me seriously.
Paranoia was released through Caroline Records and your own label, Swixxzaudio. Is creative control important to you?
Yes, so important! When you're an artist and you write your own music and have your own ideas, it's really important to be able to express that freely. I love feeling like I can give my ideas and be my full, authentic self with no boundaries.
You started making music at a young age. Looking back, how do you think you've grown as an artist and individual?
I've definitely grown in every aspect. I was only 16 when I started, so I didn't really know who I was as a person or an artist. I just really wanted to be in this industry. I was definitely lazy and also just wouldn't let myself reach my full potential. Now I know what I want to do, and the music I wanna make, I'm not as scared to take risks and take chances. I'm a lot more confident in my craft now.
Where do you want the success of Paranoia to take you? Do you have any goals for the next year?
I want to tour so badly. I am also already working on an album, so that'll be out next year. I just want to help people and make people feel seen and heard. I hope I can do that for people.
Paranoia is out now
Photographer Elizabeth Weinberg
Fashion Andrew Philip Nguyen
Hair George Fragkioudakis
MUA Christopher Miles
Editor Jheanelle Feanny
Location and special thanks to Air Venice
Interview by Joshua Evans
Subeditor Primrose Jeanton