Vingt Sept
VS LOVES: Ry & Gabriel Valentine's Day Series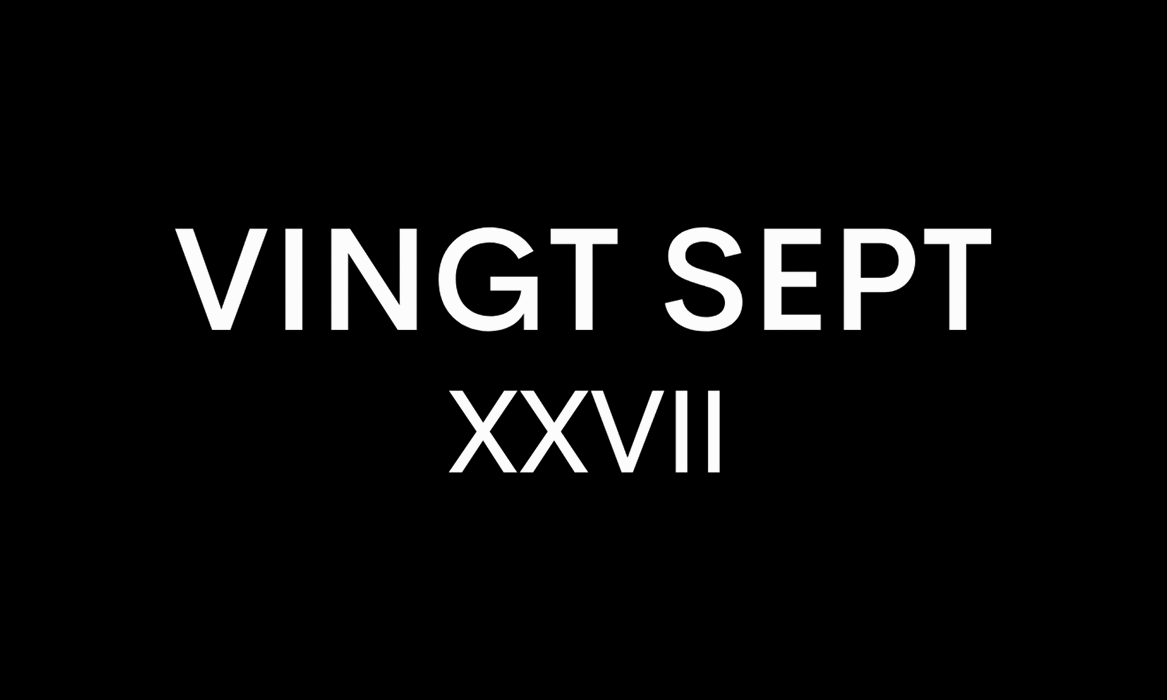 Lifestyle
Ry & Gabriel
For our VS LOVES Valentine's series, we spent time with creative couple Ry Gavin and Gabriel Shelsky on a beautiful afternoon in their London home. This year in celebration of dynamic love, we move away from gifting and hallmark cards following a challenging eighteen months, and instead, Vingt Sept Magazine has followed five couples that we feel exude 21st-century love.
Meet Ry and partner Gabriel an editor and Italian Renaissance scholar. They navigate their busy lives through the creative industry, sharing their views on romance and what makes their relationship work.
How did you meet?
We knew of each other mutually for years, and then one day, I messaged Gabriel and asked him if he wanted to go for a walk around Hampstead Heath.
What does LOVE mean to you?
Ry: For me, it's the feeling of ultimate comfort and security in yourself, of who you are and how the other person brings out your true self.
Gabriel: Love is support and trust.
What is your perfect date night?
Somewhere hot. And expensive.
Share a little about your career; what do each of you do?
Gabriel: I'm doing a masters in Italian Renaissance at the Courtauld Institute of Art. My central interests are in Venetian pastoral images.
Ry: I'm an Associate Editor at a magazine and freelance writer for various magazines.
What brought you to your work?
Gabriel: I've always had a profound interest in the arts since I was a child. It was a form of escapism from bullies and the mundanity of life.
Ry: I've never not wanted to be a writer. I feel like there's nothing that makes me as happy as when I'm writing (other than Gabriel…)
Apart from each other, who inspires you?
Gabriel: Any female, gay icon, i.e. Barbra (Streisand), Whoopi (Goldberg), Gaga, Joan Rivers, Octavia Spencer… and André Leon Talley, Ofra Haza, Golda Meir, Marina Abramović.
Ry: I remember when I read Hubert Selby Jr. for the first time, and it completely opened my eyes. It was the same feeling when I first saw a Basquiat painting or heard Ian Curtis sing.
What is the one thing you both enjoy doing together?
Gabriel: My favourite thing to do with Ry is to sit and read with my legs up on his lap, with a glass of wine.
Ry: My favourite moment is when we both get home from work or studying, and we have loads to share with each other, and we talk for ages and drink wine.
Do you have any advice about love and relationships for others out there?
Gabriel: If someone doesn't show you immediate interest after you go on a date, they're probably not into you.
Ry: I think it's important not to forget about who you are and your own interests in relationships.
How do you support each other's work?
We're both interested in what the other person does, and we always share ideas and read each other's work.
What is the most romantic thing you have done for your partner?
Gabriel: It's in the little things.
Ry: Yeah, it's the small things that remind you how much someone cares about you and how well they know you.
Ry wears Shirt and over shirt by Wax London, Jeans by Levi's and Boots from Céline. Gabriel wears a Top and Suit by Wax London and Shoes by Harry's Of London.
Photography & Art Direction Carlo Zambon
Fashion & Creative Direction Harriet Nicolson
Videographer Ronan O'Loughlin
HMUA Zac Campbell-Muir
Editor & Interview Jheanelle Feanny