Vingt Sept
Where The Pancakes Are: Brunch Review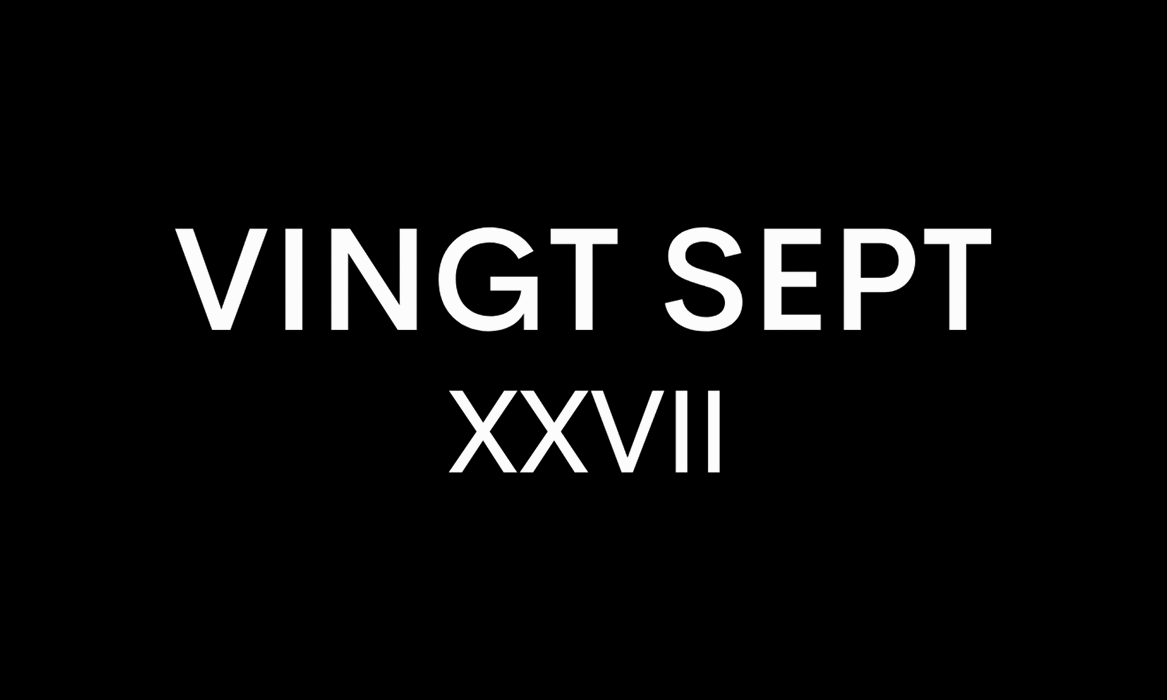 Food & Travel
Where The Pancakes Are Fitzrovia - London
Charlotte Street London, is a haven of bistros, trendy hotels and a stone's throw from central London's most in vogue stores. Tourists and urbanites are often found soaking in the atmosphere of the area, and if walking by you'll often see a queue of people outside a little eatery, aptly named, Where The Pancakes Are (WTPA).
The restaurant has been nestled here for a little over five years and may just be London's best-kept secret for healthy yet sumptuous pancakes.
Being a fan with a love and sometimes bobbing entanglement with the American pancake, I did have a few reservations before visiting WTPA. It's a bite that brings nostalgia to most and is a dish that is often gotten wrong in the city. Many a brunch spot have tried and failed to perfect this traditional stateside dish, whether it's too heavy a batter or too greasy to enjoy. I've often wondered why the only place that appears to get this right is the United States itself. So evermore intrigued I ventured through the doors of WTPA to try to find out what all the hype and buzz was about.
Decor
On arrival, WTPA oozes luminosity, ensuring both natural and subtle ambient light flood the dwelling, gently setting a relaxed tone to the venue.
The main restaurant is airy with an open kitchen and bar. Accents of muted dark hues (reflective of nordic landscapes) compliment minimalist and Bauhaus design references. Spaces are light, airy, with clean lines, evoking a sense of tranquillity whilst maintaining cerebral interest with sleek contemporary elements.
Upstairs is reminiscent of a modern-day museum, where shape and space spark further engagement. A mini Guggenheim spiral staircase leads to a montage of mirrors and ceiling installations amongst understated and functional fixtures.
When speaking with owner Patricia Trijbits the main design concept was to 'replicate the Californian light' she enjoyed whilst living in the state in the nineties. This is carefully curated with detailing such as etched glass panels above the seating area that gently yet dexterously allow further ambient lighting into the space.
Backstory
The story is just as fascinating as the place, starting with the humble beginnings of founder Patricia's nostalgia for pancakes and California. Patricia, a Holland native with a well-travelled background, grew up as a fishmonger's daughter, observing her mother's connections to her customers, and admiring her skill with maintaining those good relationships.
The backbone in hospitality is satisfaction and this is something Patricia herself is most passionate about. You will often find her interacting with her customers at Charlotte Street or sister site Flat Iron Square despite being a busy tycoon, providing a level of intimacy you just don't see in the city anymore.
Patricia's love for pancakes is also evoked from memories of enjoyment as a child as well as her adult life. With this in mind and a gap in the market, WTPA was birthed and today boasts more than 15 dishes around the fluffy delicacy. Each dish provides a stimulating introduction and masterclass to any novice and the online and in-store kits allow the pleasure to continue at home. Whilst having a love of pancakes, Patricia also is big on sustainability noting 'every fixture in WTPA can be ripped out and recycled or reused in its entirety.'
Vibe
The energy is key here, and this is clear with the clientele that enters through the doors. It is literally everyone. From busy NHS workers enjoying a much-needed brunch after a stint of night shifts, to cosmopolites and those suited and booted.
Recommendations
With an array of options both sweet, savoury and gluten-free it can be a challenge, perusing the menu and picking your perfect pancake. However, the attentive and friendly staff at WTPA are always on hand to help you navigate with ease. With vegan, vegetarian, wheat or dairy-free options there is something for everyone and an abundance of choice.
Drinks
There's an array of hot drink selections all unique to WTPA. Try the Spanish Latte, a dreamy combination of smokey Arabica beans and rich condensed milk, made L.A. style.
If looking for something with a little kick the cocktail menu has something for everyone, from the traditional mimosa (available by the glass or carafe) to shorts and talls depending on your fancy. There is also an array of craft beer and select wines for those looking for something a little more indigenous.
Savoury
Ph: Pulled Beef Pastrami and The Turkish Breakfast
If lusting for a meatier affair, the Pulled Beef Pastrami cooked delicately for 8 hours is a treat. A nod to classic New York deli's, the tender smoked brisket arrives with sauerkraut, 1000 island sauce, homemade slaw and pickled cucumbers. It's an explosion of intense flavours yet surprisingly light, possibly down to the incredibly fluffy pancakes that house the filling.
If looking for a vegetarian option the Turkish Breakfast is a modern take on the traditional Shakshouka. The rich and herby tomato sauce is brought to life with the sweet yet salty yoghurt and the warm chilli butter imparts a little kick! It is completed with a poached egg and seasoned to perfection.
Other options include the Boulder Breakfast (vegan) and the popular English Breakfast.
The Sweet One
Ph: The Hummingbird and Banana Marshmallow
Sweet options arrive with one or two pancakes (depending on your appetite) and are perfect for those with a sweet tooth.
Try the Hummingbird, a delightful infusion of citrus and berries adding height and adventure to the airy and delicious pancakes. The homemade cream is full of flavour and not too sweet, and the zesty lime syrup just cuts through this effortlessly providing balance to an otherwise sugary dish.
Another favourite is the Banana Marshmallow, a beautiful presentation of herby marshmallow cubes, and deep rich salted caramel sauce. It is topped with banana and finished with crunchy peanut brittle.
The pièce de résistance is indeed the Dutch Baby, an American interpretation of the classic German (not Dutch!) pancake, that is a hybrid of a pancake and sweet Yorkshire pudding. We went for the Apples and Almonds, a charmingly presented and surprisingly healthy sharer.
Dutch Babies are served at WTPA
With a variety of native apples, a selection of fresh berries and a sprinkle of almonds it is perfect for grazers and dessert addicts. No syrup is required here as it provides the perfect balance of sweetness with its soft and moist texture. The homemade cream also adds an element of depth to our most interesting pancake yet.
For more information please visit WTPA
Where The Pancakes Are - Fitzrovia
Address: 7 Charlotte St., London W1T 1RG
Phone: 020 3838 8820
Words & Photography by Jheanelle Feanny