Vingt Sept
All Hail Queen Charlotte: Golda Rosheuvel talks Bridgerton S2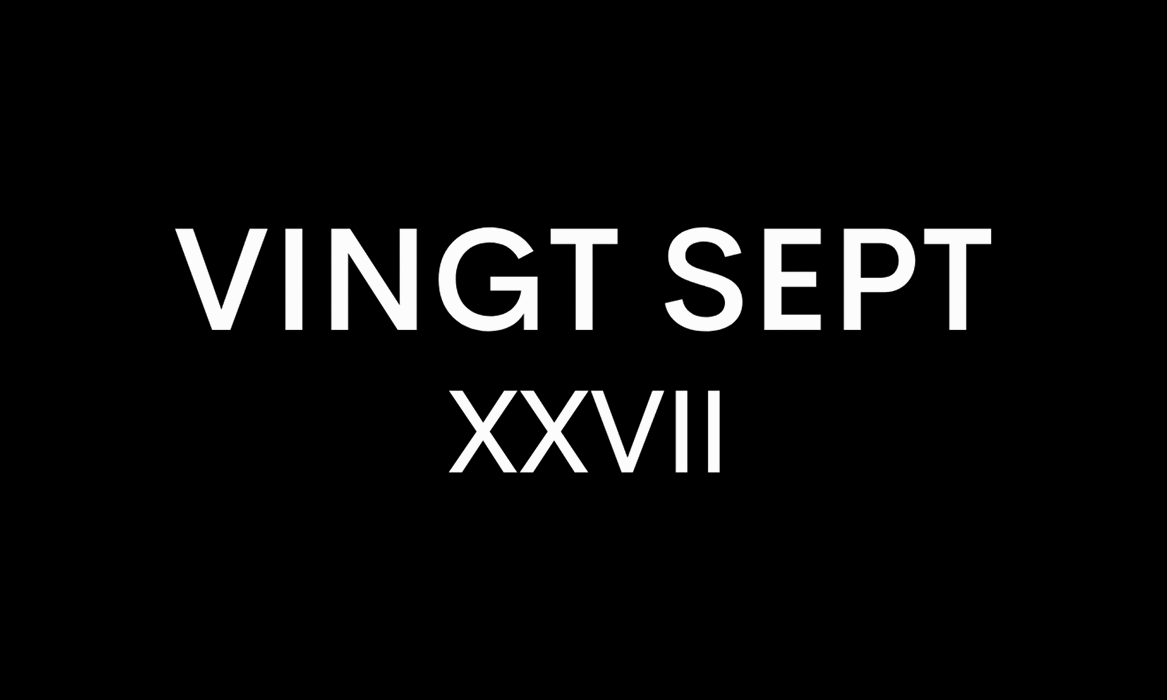 Film
We caught up with the fabulous Golda Rosheuvel (aka gossip loving Queen Charlotte) ahead of season two of Bridgerton, which hit our screens on Friday 25th March.
Vingt Sept sat down with Golda to get the low down on what to expect from the upcoming anticipated new season and, of course, discuss her favourite fashion moments on the show so far.
The world of Bridgerton has taken us all by storm. Did you and the other cast members expect it would?
We had no idea. As far as we were concerned, we were telling the story of a single Mum bringing up eight children, trying to navigate the world of society, love, gossip, and the characters that live alongside them.
How do you prepare for your different roles; does a period role require a unique approach?
Funnily enough, sometimes the characters I play find inspiration from TV shows or music. QC (Queen Charlotte) loves India Arie, especially the Worthy album. Othello connected with the tv show Scandal - written by Shonda Rhimes. I would watch it through rehearsal and then play the role. Olivia Carolyn Pope (from Scandal) was most definitely my Othello.
Regency-era fashion is obviously a big part of the show - what's your favourite look you've worn so far?
I love the pink number from season 1 of Bridgerton; it's the one where I'm holding one of the poms. Some great ones are coming for season 2.
What can we expect from the gossip loving Queen in Season 2?
More of the same, which is thrilling for me. I love her larger-than-life granger, but the intermediate scenes are also important for portraying a rounded character. Oh yes, and the hunt for Whistledown continues.
The Music in Bridgerton adds a contemporary feel to the show whilst also grounding us in history. What three songs would you like to be given a Bridgerton makeover?
I Am by India Arie
Across The Universe by Evanescence
Dancing Barefoot by Patti Smith
Word on the street is that there's a Queen Charlotte centric spin-off in development at Netflix. What can you tell us about that?
Nothing, I'm afraid, other than it's an origin story written by Shonda Rhimes!
In 2018, you trod the boards as a lesbian Othello. In Bridgerton, we see a unique perspective of a modern take on racial equality in film, playing Queen Charlotte (the daughter of a German white royal family). These are groundbreaking and conversational roles; what draws you to these, and what is your take on playing these history-shaking characters?
It's funny because I never seek out these roles; they seem to come to me at the right time. I don't see myself as a political person, but my career and the choices I've made with storytelling have a voice. The characters speak for something, which I want to continue to do. I want to let the work speak.
What exciting things can we expect to see from Golda Rosheuvel in 2022?
Next year, I have a wonderful animation called Orion and The Dark coming out. I'd love to do some theatre too. We shall see – watch this space…
Bridgerton Season 2 is out now on Netflix
Photography by The Masons
Words by Harriet Nicolson
Editor Jheanelle Feanny