Vingt Sept
Editorial: Introducing Olympian Boxer Ben Whittaker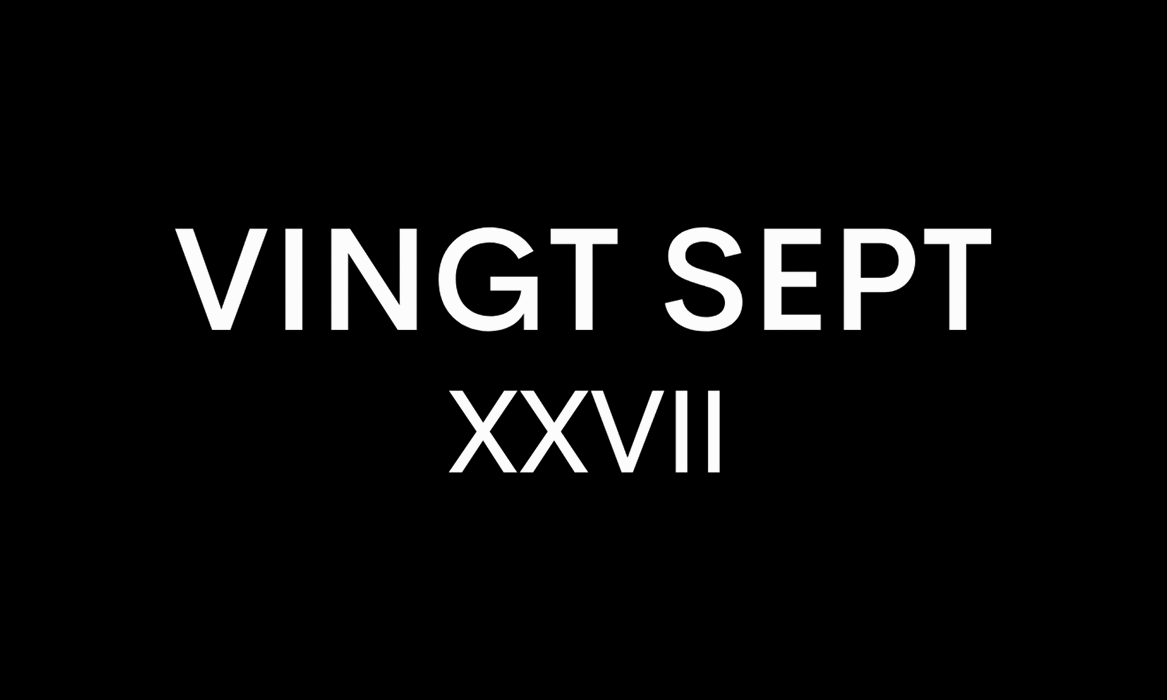 Editorial
Suit CANALI
In the 2020 Olympic Games' men's light-heavyweight division, Ben Whittaker took home the silver medal for Team GB. Ever the perfectionist, Whittaker was disappointed by what to many is a hugely momentous achievement, vowing to the British public: "I'll come back, trust me." Whittaker has doubled down on this visceral passion and drive throughout his professional career thus far. His track record looks so far so good, with a winning streak from July 2022 to date, proving his top tier ambition is not to be underestimated.
We sat down with the boxing legend to discuss how his ambitions set him apart from the competition, the self-discipline demanded by the sport in order to achieve success and family values. Ben 'The Surgeon' Whittaker keeps it simple, with his eyes on the prize.
Shirt AMIRI at Mr Porter Trousers AMI Paris
Whittaker expresses the utmost respect for his craft, epitomised through his distinctive mindset towards training, as well as holding in high regard both his direct competitors and those fighting in rings of all levels. His love for the sport is grounded in discipline, as he tells Vingt Sept about how he first found training to be a useful strategy in managing his ADHD as a child. Whilst his goals have changed, Whittaker continues to hone his discipline as he endeavours to be the best.
Much like his attitude towards boxing, Whittaker's sense of style – as he aligns himself with luxury brands and cross industry fashion icons – keeps it just as on point in and out of the ring. Sit down with us as we get to know a bit more about the man behind an impressive series of knockouts with more to come, as Ben Whittaker talks to us about his sportsmanship, ambitions past and present, and the freshness required to transcend the limits of all the areas of his life.
Vest & Trousers AMI Paris Belt Brunello Cucinelli Timepiece Hermès
What inspired you to become a boxer, and at what age did you start training?
I first went to the gym at 7. [I] didn't like it much went into football but due to ADHD and getting in trouble at school. My dad took me back to gain some discipline and then, to impress him, I took it serious and had my first fight.
You won a silver medal at the 2020 Olympic Games in Tokyo. Can you describe how you felt when you found out you had medaled?
I think winning the quarterfinals to guarantee a bronze medal was more emotional than anything else. Just so many things [were] going through my mind like: I worked for this for so many years and now my life's going to change – the early mornings and late nights was a good feeling.
Suit AMI Paris
What do you believe are your biggest strengths as a boxer, and how do you use them to your advantage in the ring?
Everything, don't ask silly questions.
What is your daily training routine like, and how do you stay motivated to train consistently?
Wanting to become the best has been the goal since I started so I think it's only right to keep a high standard and know why you're doing this.
Not only trying to be the best, I want to change my life and people's lives around me.
Full Look Zegna
What are your thoughts on boxers that aren't recognised professionally (such as influencer matches) but still are able to make money from the sport with big fixture sponsorship?
Fair play to them! Getting in there (in the ring) is hard at any level so you have to respect it.
How do you mentally prepare yourself before a fight, and what techniques do you use to stay focused during the match?
One good thing is that I've had plenty of amateur fights and some may say it's different now but it's still a fight and experiencing that feeling over a 100 times it holds you in good shape!
Now I'm professional, I have my own team so I like to have my friends and family around me when they can and play my PlayStation!
Jumper Acne Studios
Who are some boxers that you admire, and why do you respect them?
Any that get in the ring, even though people think I'm disrespectful. Once again, getting in the ring and providing for your family is a different lifestyle!
What is your favourite memory so far in your career, and why?
Probably my first national title. I didn't think I could get one, and when I did I came out the ring and hugged my dad.
Jacket Stella McCartney x Yoshitomo Nara Jeans Levi's Belt & Shoes AMI Paris
How do you balance your personal life with your boxing career, and what sacrifices have you had to make for your sport?
I've had to make so many sacrifices, a normal person couldn't imagine.
The hardest one was I missed my grandma's funeral due to a training camp for the Olympics and that pushed me to make sure I either win or get to the final minimum!
What are your goals for the future, both in and outside of boxing?
Just to be successful, bottom line.
How would you describe your personal style, both in and out of the ring?
Triple F – fresh, fly & flashy.
Full Look AMI Paris Watch & Jewellery Ben's own
What role does fashion play in your life, and how important is it to you?
A big part. I always say, "look good, feel good, fight good".
How do you choose your outfits for press events and other public appearances, and what factors do you consider?
To be honest, I just throw things on and manage to get away with it.
Suit CANALI Shoes Manolo Blahnik
Are there any specific fashion trends that you're currently into, or that you think are going to be big in the future?
Maybe a bit more baggy clothing. Not so fitted, cooler. Also I've recently gotten into glasses. I just need to find the right pair to fit my peanut head.
How do you think your sense of style has evolved over time, and what has influenced those changes?
I went from the polo shirt and jumper over the top – Topman days – to everything designer, even the socks and pants. Now I mix normal streetwear with other things I like.
Vest & Trousers AMI Paris Belt Brunello Cucinelli Timepiece Hermès Shoes Manolo Blahnik
Are there any fashion icons or celebrities whose style you admire or try to emulate?
Chris brown
Gervonta Davis
Ben whittaker
What do you think sets you apart from other boxers in your weight class, both in terms of your boxing style and your personal attributes?
Firstly, my outstanding looks, immaculate physique and Super Saiyan speed, god given skills, million dollar smile, sun kissed golden skin… Nothing much else!
Jumper Acne Studios Trousers Brunello Cucinelli
How do you balance the physical demands of boxing with the mental and emotional challenges that come with being a professional athlete?
I think it's part of the game. Not only that – it's just life. Everyone has ups and downs, but I just try to keep in my head the end goal.
Photographer Philip Blythman
Photographer Ass Aturo Sylar
Fashion & Editor Jheanelle Feanny
Fashion Ass Gwyneth Green & Sadie Nencini
Grooming Lachlan Wignall at A Frank Agency
Retouching Stefanie Schneeberger
Location Shoreditch Arts Club