Vingt Sept
Kwassa on being a Sucker for creativity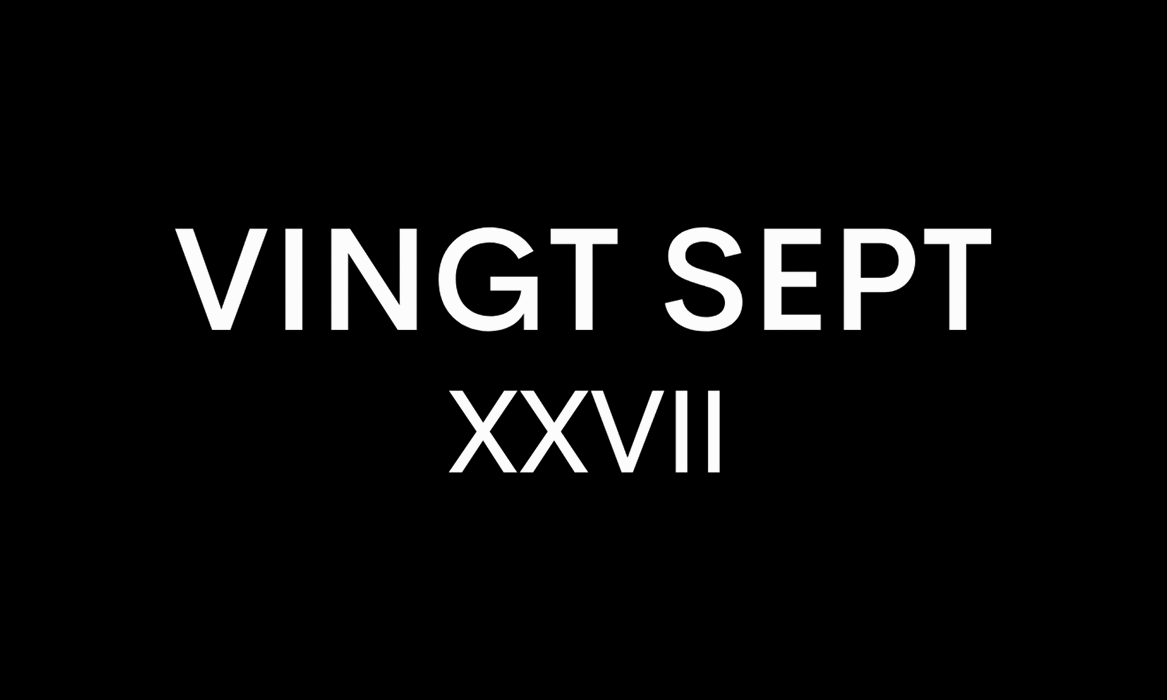 Music
London-born artist Kwassa has amassed more than 25 million Spotify streams to date and returns with new self-produced single, Sucker, a soulful pop tune with clear vocals and hints of gospel inspiration in the background.
Away from his music, he also co-runs fashion brand, Hundred Club and writes and produces music for fellow artists, including Greyson Chance and Charlotte Clark.
We caught up with the multi-talented musician and creative to discuss all things fashion, music, and the origins of his name.
Can you tell us about the name Kwassa and where it came from?
It's a reference to one of my favourite songs, Cape Cod Kwassa Kwassa by Vampire Weekend. They've always been a big inspiration for me when making music, so it just felt like a nice homage.
As someone who writes and produces your own music, have you benefited creatively from the last few months of lockdown?
At first, I think I put pressure on myself, like a lot people, to be very productive, which actually led to the opposite. Once I got past that and could relax, it was fun just to have time to experiment and get lost in ideas for much longer than I probably should have.
Which instrument do you turn to first when you're writing a new song?
To be honest, it changes all the time. Switching it up every so often, by picking up something new, is one of the best ways to get inspired. But at the moment, I like starting at the piano and noodling until something good comes.
We're loving the new single, Sucker. How did you come up with the concept for the song?
Thanks! The meaning behind it is quite literal. I had a couple of weeks where a bunch of crap stuff happened and my car was broken into on the morning that I made the tune with my friend, Fyfe, so the song quickly emerged from the two of us joking about the stress of it all!
Who would your dream musical collaboration be with and why?
Probably Chris Martin – just so I could get a glimpse of how those songwriting cogs in his head move.
Do you have any new artist recommendations for our audience ?
Dijon is probably my most listened-to artist at the moment. The production on his stuff is so fresh; it takes me a couple of listens to get my head around it, which, to me, usually means something is special!
What genre of music do you listen to the most in your spare time?
Without sounding like a middle-aged dad, I end up listening to podcasts 80% of the time; however, usually before I write in the morning, I immerse myself in some new music to get inspired.
What are your influences and are you inspired by any other artists?
They change all the time. At the moment, I'm actually inspired by a lot of the grungy, guitar-based music I listened to in my teenage years. I used to try to get away from it but, now with the way that music changes, I've ended up referencing a lot of grunge, pop-punk guitar material. It feels like the early 2000s are coming back around, which I'm here for! There's a lot out right now, such as material by Clairo, which feels like a throwback to what I grew up with.
We can see that you're also into other creative outlets apart from music. Can you tell us a bit about that?
I've always drawn and done art for as long as I can remember, so I'm always putting ideas in my notebooks and thinking of ways to use them. Currently, I'm working on some clothing and trying to bring together music and art to collaborate with some really talented friends. I'm just trying to make more art in any form.
What do you have planned for the next few months, musically and creatively?
Right now, I'm in the middle of finishing the production on my next single, but there's also a collaborative project in the works; I'm combining a bunch of cool musicians and art for everyone to hear and see!
Interview by Emily Mitchell
Sub Editor Primrose Jeanton
Sucker is out now