Vingt Sept
Post-Lockdown Indulgence: The ultimate guide to healthier hair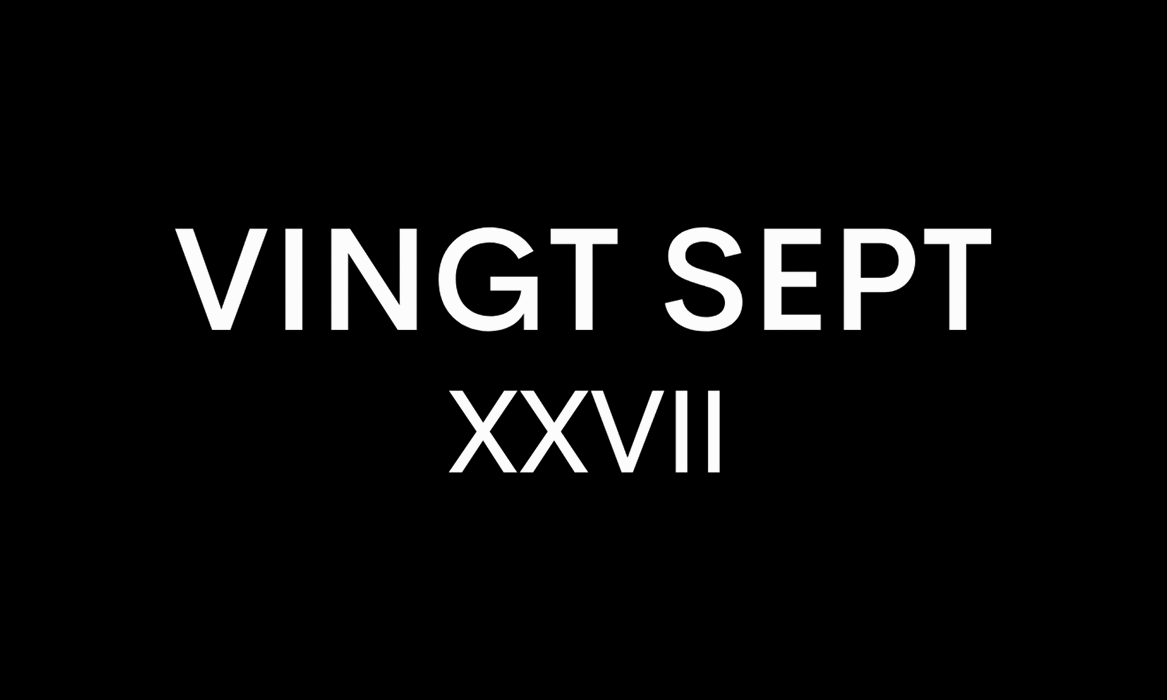 Beauty
The last year has provided a little more time to be intelligent and on top of our hair health. Most of us have had more time to protect, grow and maintain the health of our hair, using less heat/styling tools and finally giving our tresses the TLC it truly deserves.
Now that freedom day has surpassed, how do we continue to invest in our hair health with time limitations, as we move back to the office and that daily commute? Hopefully, this carefully curated editor-approved, tried and tested guide will help with the transition!
But first, let's go through some facts and hair health tips with expert Zoe Wasry (founder of Wild Science Lab).
Our team's main aim was to protect our tresses during the lockdown, promote thickness, and have more robust hair. This meant removing the cabinet of high street products and testing the results of luxury products with a higher price point but plenty of benefits.
Have you seen a difference in people's hair concerns during the lockdown?
There has been a slight difference in hair concerns relating to hair loss. A survey conducted by the Mental Health Foundation showed that more than 82 per cent of UK adults have experienced stress caused by the COVID-19 pandemic. Stress is also the second biggest cause of hair loss after genetics, which is why it was a concern that started growing during the lockdown.
What are the main things to focus on with hair health?
A lot of the time, many focus on making their hair look good; they forget to make their hair feel good. Typically, some hair care products simply coat the hair with a shiny film instead of penetrating the cuticles and aiding the scalp. Outlining the main concerns, the main thing to focus on hair health would be scalp care. If the scalp is healthy, then hair ends and hair roots will also start to look healthy.
What ingredients should we be avoiding the use of in our shampoo and conditioners?
Sulphates, silicones and parabens end up seriously damaging your hair and scalp by coating the roots and ends in substances that are harmful. Sulphates are commonly used to make a hair product bubbly, but they produce a negative electrical charge after you shampoo, which can cause your hair to frizz. They also cause dehydration, hair breakage and scalp irritation. Silicones can also wrap a shiny cling film sheath around each hair shaft to deceive you into thinking that all is well. The hair shaft, however, continues to degrade since it is a deceptive remedy. Hair becomes more prone to snapping and splitting as it thins and dries out.
Parabens may harm your hair by drying it out, itching your scalp, fading your colour, and even causing hair loss. Parabens are xenoestrogens, which means they have a chemical structure that is comparable to human hormones. Xenoestrogens are hormone disruptors that have the potential to cause cancer. Overall, these three chemicals are the ingredients that should always be avoided in the use of shampoos and conditioners.
What ingredients should we be looking for in our products that help to strengthen and protect the hair?
Typically, many hair care products contain mostly water and only a tiny percentage of potent ingredients. Natural substances and remedies can assist in strengthening and protecting hair. Amino acids, as well as linoleic and gamma linoleic acids, are abundant in CBD.
These necessary fatty acids feed and enhance regular hair development while also increasing blood flow to the scalp. CBD also contains essential minerals, including phosphorus, calcium, magnesium, and potassium. Hemp seed oil is a powerful aid in promoting and maintaining hair growth and retention. This light and readily absorbed oil is high in omega 3, 6, 9 and important fatty acids, which helps encourage new growth. The oil also promotes healthy blood circulation on the scalp, protecting hair follicles and nourishing them. If you are looking for conditioners, try to find products with a high percentage of hydrating ingredients like shea butter, coconut oil and avocado oil, which should be included in most good hair care products.
What are scalp serums and the benefits they carry, and how often should we use them?
Hair serums are essential for hair development and protecting the hair by strengthening it. However, hair serums are typically silicone-based treatments that use a chemical-based film to bind the hair's surface rather than natural oils to penetrate the cuticles. They give your hair a fake glossy sheen and smoothness while really draining moisture from your scalp. Wild Science Lab's range includes Head Strong Hair Defence Strengthening Serum incorporates 250MG of pure hemp-derived CBD. This health treatment can stimulate hair development, alleviate scalp problems, and prevent hair damage and breakage whilst elevating your mood with a relaxing tonic of 6 essential oils.
It is recommended that you apply hair serums to damp hair every 2-3 days, as it will trap moisture in and prevent your hair from frizzing. Serums also can be used before a shower, as they can penetrate the hair shafts before washing.
What are the effects of pollution on our hair, and how can we minimise these?
Every day, people worldwide are exposed to environmental circumstances that put their hair and scalp at risk. Indoor and outdoor pollutants, which may produce a hazardous environment for the hair, skin, and scalp on a daily basis, are difficult to avoid in this modern environment. Both exterior air pollution, which is mainly caused by dense atmosphere in cities, and indoor home pollution, caused by combustion and non-combustion sources, may be harmful to the health and comfort of our skin, especially the scalp. The scalp can, in fact, suffer from the same skin-care issues as the face. Many forget that the scalp counts as skin as well. Haircare treatments can assist in reducing the impact of pollutants in the air, clean the scalp, and detoxify the hair.
What tips or advice can you give for maintaining hair health?
Maintaining a balanced diet is essential for optimal scalp health. Knowing how often your hair needs a wash is also necessary because there is no fixed 'should' about how often you cleanse it. It all depends on your hair type. For example, greasy hair needs to be washed almost every day, but people with dryer hair need to wash their hair less frequently.
It is very much avoidable to use very hot or cold water because warm water is just right. Massage your scalp on a regular basis to enable hair development and blood circulation, and make sure you steer clear from harsh shampoos, hair treatments or styling products as they tend to contain many harmful chemicals. Excessive brushing can also contribute to split ends, and it is always a good choice to brush your hair whilst you are in the shower to prevent hair breakage.
Are there any interesting facts we should know about hair?
Approximately, you shed around 50- 150 strands of hair a day, which is the fact that many may miss. Another point would be that your hair can stretch an additional 30% when it is wet.
Apart from a balanced diet, do supplements really help when trying to reduce hair loss?
Yes, but it mainly relies on what supplements are taken. Zinc is necessary for the development and repair of hair tissue. It also aids in the correct functioning of the oil glands around the follicles. Biotin may help with hair regeneration if you have thinning or lost hair. According to certain studies, increased biotin consumption has been shown to improve overall hair quality, including thickness and lustre.
Your body can't make haemoglobin in your blood if you don't have enough iron. Haemoglobin transports oxygen to your body's cells for development and repair, including the cells that promote hair growth. Vitamin D helps to stimulate both new and old hair follicles. New hair development can be delayed if you don't have enough vitamin D in your system.
What tips can you provide to reduce the effects of hair damage?
Use a wide-toothed comb to brush your hair, and try to do so in the shower to decrease the risk of hair damage. Damage and breakage are sometimes preceded by very dry hair. Dry weather, low humidity, and too much heat are all variables that contribute to it. When washing your hair, make sure to use warm water rather than hot water since the latter may cause your hair to dry out even more. Make sure you use a conditioner devoid of hazardous chemicals so that moisture is sealed in.
Editor-Approved Hair Products
Oribe Hair Care - Best luxury hair care for all types
Available at Oribe
A staple in our beauty cupboard, Oribe has a wide range of products focused on all hair types and concerns, and yet we are still enamoured by the packaging and the results. The brand founded by leading beauty expert Daniel Kaner has pioneered exceptional products for the hair-obsessed, garnering attention from A-listers including Penelope Cruz and supermodels Naomi Campbell and Kate Moss. Slowly taking their time with releases and with adorned packaging, it was only fitting to include Oribe.
Try the Gold Lust Repair & Restore Shampoo (£50) and Conditioner (£52.50). The packaging is lux and perfect to brighten any bathroom, and the fragrance is also divine.
Oribe is one of HQ's top choices for protecting tresses from pollution; added ingredients include Jasmine Flower extract, which has moisturising properties and helps strengthen and maintain hair due to its barrier effects. For those reaching for hair devices and styling tools such as the dreaded straighteners, the Gold Lust shampoo and conditioner will help prevent hair breakage and add a layer of protection to each strand. The citrus lemon fruit extract also nourishes and boosts hair growth whilst improving scalp circulation and combatting scalp concerns such as dandruff.
With both the shampoo and conditioner, a little really does go a long way, not only nourishing and spa-like; you would be a fool to discontinue using Oribe. This has to be one of our favourite premium hair care ranges.
Try the Rock Hard styling gel (£40) for those looking to create a runway look without damaging your nourished hair; it is light, creamy, and continues with the trademark packaging. What is excellent about this product is how very little is needed to create an intense look that holds all day. The gel is water-soluble and firm yet fragrant, adding nourishment and shine to your hair. This works for all types, so how can you possibly go wrong?
NINE YARDS - A new clean hair game changer
Moist Range Shampoo & Conditioner
Nine Yards ALL IN Moist Conditioner
Swedish brand Nine Yards centres itself on creating products for 'free thinkers'. Their shampoo is light yet practical and comes in a minimalistic glacier-like 3D packaging. Following trials on what they say 'an uncountable number of (human) tests' and with five years of perfecting the line, the brand has stood the test of time. The moist ALL IN shampoo (£20) is functional and packed with added benefits for hair health, including broccoli oil - perfect for curly hair and high in erucic fatty acid that helps lock in moisture for longer, adding shine to hair without the greasy appearance.
The JUST RIGHT conditioner (£20) that is perfectly paired with their shampoo is also light yet effective. We like how it has perfect curl control and added Aloe Vera and Green Tea. The conditioner is fragrant; you can detect the gentle Jasmine flower, and combined with the shampoo, this is an excellent set for daily maintenance. The price points for both are affordable. We recommend these products to those not yet ready to invest in higher-priced product lines yet seek clean ingredients. Nine Yards products are 100% vegan and free from sulphates and parabens, as mentioned earlier, that can damage and strip the hair of its natural oils.
SHIRO Hair Mist Savon - Best hair mist for hair health
Shiro Savon Hair Mist
Luxury brand SHIRO hit UK stores almost five years ago, and it is clear to understand why their minimalistic yet sleek clean packaging and product ranges are so popular.
We trialled the hair mist, which is perfect for those after-work drinks in between a busy day!
Priding themselves on using Japanese ingredients favoured for centuries, not only is your hair smelling sumptuous but there are hidden added benefits.
Hair mist is frankly one of the most underrated products within hair care ranges; however, it does not just provide hydration - key to helping prevent breakages. Hair mist adds UV protection, a must during the summer. It is also a safer alternative to perfume, further protecting your hair.
Shiro has designed a product line that is a game-changer. Not only does their Hair Mist Savon (£40) provide the above benefits, but the addition of gagome kombu extract and yuzu ceramide conditions your hair by locking and retaining the moisture. These key ingredients also restore damage for shinier, smoother hair. Their gagome kombu extract is sourced from Hakodate, Hokkaido and is a powerful antioxidant with added vitamin C, A, E, K, B-vitamins.
Applying Shiro is incredibly nourishing and refreshing; we are never without hair mist. It works well for the post-morning workout and in between long days. Hair is refreshed and appears healthier. This helped reduce over washing of hair and minimising styling products used.
KeraHealth - Best for hair loss
Subscriptions start from £70 per month
Last summer, KeraHealth developed a range to specifically help the 14.5 million hair loss sufferers in the UK.
The intelligent range includes a precise product line specifically for men and women targetting hair loss concerns; this includes their shampoo and conditioner, vitamin line, and scalp energiser tool.
Clinical trials over three months saw 100% of the participants see hair growth results and a 92% reduction in hair loss over a 30 day period; but who are KeraHealth?
The company's founder is Fay Afghahi, a former Editor at Elle Arabia. Afghahi suffered from hair loss and began a journey speaking to scientists about the nutrients and ingredients needed to support hair health. The brand incorporates its trademarked powerful component KerCysteine (Kera Cysteine) within the product line. Kera Cysteine is a protein that is a highly absorbable form of keratin; Keratin has a combination of 18 different amino acids that play a crucial role in hair regeneration, growth and the stimulation of dormant hair follicles.
Let's start with the shampoo - it is very light and runny yet practical. Only a tiny amount is needed for full coverage. As you become older and move into your thirties, the edges of your hair can become very fine, and breakage can occur to the ends from excessive styling tools. KeraHealth's shampoo, conditioner and hair tool can improve this as the scalp is gently massaged, helping to stimulate blood flow.
The fragrance is light and barely detectable; you may slightly detect the coconut oil. The conditioner is very nourishing and adds moisture. Hair growth is mainly seen after eight weeks based on washing the hair every 2-4 days, depending on how dry it is.
Davines Dede Conditioner - Best sustainable conditioner
Davines DEDE Conditioner
Davines pronounced 'Da-vee-ness' is an Italian haircare range established in 80s Parma, Italy, with a key focus on sustainable beauty.
None of their product range contains sulphates, nanomaterials (chemical substances that can be harmful), or parabens.
The Dede conditioner (£20) from the range is excellent for those with dry and medium-fine hair. The critical ingredient is the Red Celery sourced from Torino, Italy - and is slow food approved. Each essential haircare product from Davines contains at least one approved slow food praesidium ingredient from Italy to help with sustainability initiatives that support local farmers in the region.
Red Celery is a potent ingredient that aids in strengthening and smoothing hair strands and helps stimulate hair growth by encouraging blood flow to the scalp.
The brand uses minimalist packaging and recyclables to continue its goal of sustainability. Reducing an economic effect on the world, their HQ outside of Parma, dubbed Davines Village, is also home to their scientific gardens. The gardens are an open-air laboratory dedicated to developing new and effective sustainable formulas for their product lines.
Dede is formulated for everyday use; it is very thick yet nourishing and best left on the hair and scalp for approx 15-20 minutes. What is very surprising about this conditioner is its light fragrance and how manageable hair is following use. It is great for detangling, and hair is left looking healthier and glossy following regular use. It doubles as a deep hair mask for those wanting to see results and is excellent for damaged hair.
GISOU - Best honey-infused alternative
Honey Infused shampoo, conditioner & texturising wave spray
GISOU infuse their products with honey
A popular line at HQ is Gisou; their range of products are formulated by infusing honey into their haircare range.
The brand was born out of a passion for bees that are ingrained in former beekeeper and founder Negin Mirsalehi and his family of 6 generations. But let's go back; why is honey even great for hair?
Honey contains natural antioxidants key to hair health and hair growth. For those concerned with fine or damaged hair prone to breakage, honey counteracts by sealing the moisture within each strand whilst providing antibacterial and antifungal properties - great for scalp health by removing the build-up of bacteria and dirt.
Gisou's honey-infused hair wash shampoo (£29) and conditioner (£26) is perfect for those wanting to try a different natural alternative to hair care. Mirsalehi Honey from the Mirsalehi Bee Garden is the key ingredient in these products that smell divine.
What is very noticeable following the first use is how soft and silky hair strands are. Moisture is very much so restored, which is perfect for those with dry hair. You will see results where hair is more robust, and perhaps this is down to the antifungal and antibacterial properties both products have from the honey.
The texturising hair spray is infused with propolis, an ingredient that is a compound/by-product of bees and is often referred to as 'bee glue'. This is a waxy texture full of flavonoids (usually found in food and said to be rich in antioxidant activity). The ancient Greeks and Egyptians used propolis specifically for its powerful wound healing properties and for mummification.
The Texturising Wave spray (£31) and Honey infused Hair oil (£68) is non-greasy, light, and fragrant. Shine to hair is immediate upon use, with the scalp feeling instantly revitalised.
FRENCH GIRL Rose Hair Oil - Replenishing Hair oil
A very hydrating product by the Seattle-based organic brand is the Rose Hair Oil (£27.50). This replenishing oil can be used as both a mask (best applied a couple of hours before shampoo) or as an oil for everyday use. Perfect for those with dry or damaged hair, it is truly a gamechanger.
The brand itself centres on providing beauty solutions that are environmentally friendly, vegan, cruelty-free and 100% organic.
The Argan oil is sourced from North Africa and contains Hemp, Tamanu and Rosemary. Argan oil is nature's hair moisturiser and contains fatty acids that help restore hair damage and provide protection and moisture. Hemp benefits for hair include hair growth and promoting blood circulation to the scalp, essential for nutrient delivery. Tamanu and Rosemary bring out the strands natural shine, eliminating fungal infections to the scalp, and Tamanu is an antioxidant that can fight against free radicals.
The oil is best used on towel-dried hair and is very light yet impactful. Hair is not greasy following use, and there is a beautiful natural shine to each strand. Not a lot is needed; 2-4 drops can provide positive results meaning you are getting value for your buck. The fragrance also reminds us of a botanical herb garden which is a refreshing change from heavily scented oils.
Leonor Greyl Masque Fleurs De Jasmin - Best hair mask
Available at Selfridges
We adore hair masks at HQ, and Leonor Greyl's Masque Fleurs De Jasmin (£42) was a hot contender amongst the many trialled. The Parisian house is famed for its love of botany and organic hair care goals within its line.
The packaging is clean yet sophisticated, with each product catering to every specific hair concern and hair type. The product line is carefully formulated by Caroline Greyl, daughter of founders Leonor and Jean-Marie Greyl. She continues the family's brand values of creating organic lines that are eco-lux.
The brand founded in 1968 counts Kim Kardashian, Claire Danes and Jessica Alba as some of their many loyal fans. Celebrity hairstylist Mara Rosak (whose clients include Cara Delevigne and Zoe Saldana) also swears by their products, having used them for over a decade!
Key ingredients include Acacia collagen, known for its fibre repairing benefits and plumping effects on the hair strands. The addition of amino acids help to prevent excessive shedding, and the added Jasmine smells light yet fragrant; Jasmine is also known for its protective elements and is key to helping with hair elasticity.
The mask is heavy; however, the scalp is instantly nourished, it feels like a spa; what is interesting is once rinsed, your hair looks like you have stepped out of the salon. The detangling is superb, and the hair is manageable. It is a brilliant hair mask, and it is clear why A-Listers with different hair textures are avid supporters of the line.
R+Co Teacup Peacholine + Kombucha Detox Rinse - Best for detoxing
R+Co Teacup Peacholine + Kombucha Detox Rinse
Detox rinses were traditionally scalping exfoliating home remedies that occasionally incorporated ingredients that would encourage exfoliation of the scalp. However, R+Co (£30) appear to have a product in their range that is gentle yet effective.
Scalp care is essential as we return to work, particularly with increased free radicals and pollution during the commute impacting our hair. This product is just everything and more. It is best used as a conditioner left on the scalp and hair for 3 minutes and provides an instant soothing effect upon application. The bottles easy application nozzle avoids wastage and can be used as little as once a week. The fragrance is light and fruity; the peach notes break through, leaving hair smelling sumptuous. It also has added UV protection and is vegan.
Peacholine is derived from peach leaf extract. It helps prevent colour fade, is an anti pollutant, and nourishes the hair. Kombucha is known for its scalp benefits and positive effects on hair growth and restoring natural hair colour, even if you are going grey. Combining the two is truly a powerhouse and game changer to a scalp treatment.
Wild Science Lab Smooth range - Best for clean hair care
Wild Science Lab Restructure & Define Duo
British brand Wild Science Lab led by our expert Zoe Wasry (and husband Ali), started their journey into hair health when Zoe experienced postpartum hair loss. The couple combined their knowledge along with experts, chemists, and scientists to create a range of natural and sustainable products targeted to each customer's hair concern.
The product range is naturally derived, vegan certified, cruelty-free, leaping bunny approved, and free from sulphates, parabens, and silicone with clean, efficient formulas.
The Smooth Range contains a vegetable-derived peptide complex of pea, rice, and soy to help repair damaged keratin in the hair and reconstruct and define hair bonds.
The Smooth Start Shampoo & conditioner (£29) helps aid hydration that is often lost from the overuse of styling tools and environmental stress. The main ingredients include powerful proteins, oils, and botanicals (including the pea mentioned earlier, rice and soy, and the additions of ylang-ylang and lavender) to replenish essential vitamins, fats, and oils key to hair health.
The scent is very calming, with the lavender at heart and the magnolia peaking through. Both products are light and leave hair shiny and easier to manage following use; this may be due to the addition of the marshmallow extract known for providing body and bounce to the hair.
Hair Gain Gummies - best supplement
Monthly subscription starts from £23.99
HAIR GAIN GUMMIES Increase Hair Growth and Reduce Hair Shed
We all lead very hectic lifestyles, and sometimes supplements can seem like a chore, particularly when they come in capsule form. If you gag at even the sight of a paracetamol, we may have the answer for you, Hair Gain Gummies. As we lose time with the daily commute to the office no longer being from the bedroom to the lounge, we found a great alternative to save time and strengthen those tresses.
Trichologists back Hair Gain with the addition of a scientific team approving of their range. Each gummy contains Anagain™, a water-soluble extract from organically grown pea shoots, proven to prolong the lifecycle of hair, restore regeneration, and reactivate growth. This is due to it being rich in phytonutrients often dubbed phytochemicals. Phytonutrients specifically found in organic pea sprouts are linked to various health benefits that include reducing hair loss (from contributing factors that have stress, hormones or environmental exposure). They are high in anti-oxidant anti-inflammatory properties, the two essential compounds for the induction of hair growth. These gummies are also clinically proven to provide thicker hair over a 30-90 day period.
Hair Gain supports skin and nails, so it is not just your hair benefiting from these gummies. They are best taken following a meal (we recommend breakfast). They are tasty, low in calories (15kcal, equivalent to a slice of an apple) and a natural alternative making them the perfect opposition to those traditional supplements.
Hair was stronger following 30 days of use, with fewer strands found in brushes and styling tools.
Alterna Clinical Densifying Styling Mousse - best for thinning hair
Alterna Caviar Anti-Aging Clinical Densifying Mousse
Alterna Haircare prides itself on 'Transformational Haircare', having been in the industry since 1997. They continue to break boundaries with an extensive range and over 60 products that focus on vegan botanicals and placing a minimal impact on our environment. It is a very intelligent range that caters to all hair types, textures and concerns and is broken down into two lines, Caviar and My Hair My Canvas.
The newest addition to the Caviar range is the Clinical Densifying range, which was launched this year to improve the conditions of the scalp, including the natural barrier it has, and bring volume and thickness to hair texture, helping the hair appear healthier.
The range is brilliant, and the packaging is sleek in design. We decided to try the styling mousse from the extensive range that includes a scalp treatment, shampoo and conditioner.
The Clinical Densifying styling mousse (from £19) is perfect for those with fine or thinning hair and has a lightweight texture that provides maximum styling and hold for all hair types; it is one of the favourites for creating a sophisticated catwalk look whilst nourishing the hair in the process.
Ingredients include Amla Indian Gooseberry (another phytonutrient) and Red Clover. Amla Indian Gooseberry is used in ayurvedic medicine, boasting properties that include reversing baldness, stimulating hair growth, and antifungal properties for scalp health. Red Clover has been proven to help with alopecia and was traditionally used to help conditions seen in menopause, such as hair loss, hot flashes and osteoporosis. Red Clover has also been shown to improve hair density, volume and maintain the hair follicle structure. The clever combination of ingredients within a styling mousse is truly a breakthrough in beauty; this Densifying Mousse provides reassurance that our styling products can provide health benefits.
Ecooking Sea Water for hair - Best seawater for hair
ECOOKING Sea Water for hair
Seawater for many years was mainly used as an exfoliator. Its benefits include increasing circulation to the scalp and being used as a natural shampoo, but many of us stay away from seawater due to its drying effect. However, Ecooking (£18) has developed a clever way of reviving this traditional product by incorporating organic Roman chamomile.
As a styling tool to deliver beach waves, their seawater for hair also boasts a powerful moisturising agent in the form of provitamin B5 to provide your hair with the classic look whilst locking in moisture, helping your hair health. Roman Chamomile is a nourishing agent said to enrich hair colour and nourish the scalp. It is also great for dry and brittle hair. The addition of Provitamin B5 creates a protective seal over the hair follicle, creating a thin layer to lock in and prevents moisture loss. The seawater also protects against UV rays and pollution (great for London!) whilst delivering the healing properties we crave with its natural sea minerals.
Fable & Mane HoliRoots Oil - Best for Scalp Health
Fable & Mane HoliRoots Oil
Fable and Mane was created by brother and sister duo Akash and Nikita Mehta. Between them, they have an impressive resume within the beauty and luxury fragrance industry, counting LVMH, Dior Beauty and Estee Lauder as previous clients. Today they both focus on bringing ten potent roots from ancient remedies in the east to strengthen and protect hair.
The ancient tradition of hair oiling is closely linked with the practice of Ayurveda, the Hindi holistic system of medicine that originated over 5000 years ago. It focuses on emphasising good health and promoting the balance between the body and the mind. Hair oiling is part of this as it stimulates the crown chakra and encourages massage of the scalp to help bring the body to balance. Hair oiling is also a familial affair in India, where family members are often encouraged to massage the scalp of their loved ones, balance the three doshas (life-giving energies), and help relieve stress that can damage the fibres of our hair. It is clear to see why women in this region have such long, glossy, healthy hair.
Fable & Mane's HoliRoots (£29) pre-wash hair oil is cruelty-free, vegan, suitable for all hair types, and does not contain silicones. It is best applied to the scalp before shampooing, with the best results seen when left overnight. However, for those seeking a quick pre-work solution, 5-10 minutes is also effective. The key to these results may be due to the addition of the strengthening Ashwagandha. This is the ultimate antioxidant and is known for its combative effects against free radicals, improving scalp circulation and strengthening hair. As chronic stress and hormonal imbalances are leading concerns to hair loss, particularly with women, Ashwagandha Root can help this. This is because it stimulates the production of the natural hormone DHEA (Dehydroepiandrosterone) that peaks in your twenties and then gradually declines. DHEA can help slow down the ageing process of the hair, and studies have found evidence that it can also help relieve mild to moderate depression.
The scent is light and does indeed transport you to the east. Purchases help support the Mehta family's mission of preserving and protecting species, community engagement projects, and educational programs.
Words by Jheanelle Feanny