Vingt Sept
Precious time with Balblair Whisky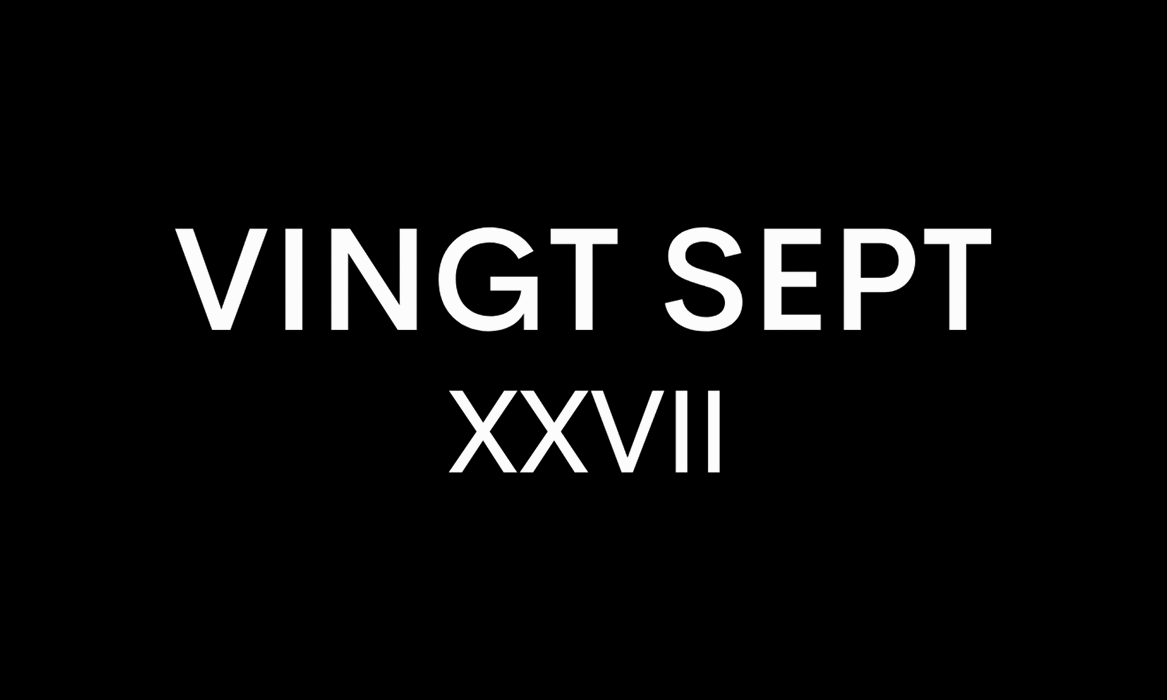 Nestled on the banks of Dornoch Firth and in the shadows of Struie Hill lies Balblair, the oldest working whisky distillery in the true heart of the Northern Scottish Highlands. Founded in 1790, Balblair is surrounded by rich history which is evident in the quality of the whisky produced. Their hands-on approach and respect for a time create Balblairs distinctive taste and character.
On a recent visit, we were led through the distillery by John MacDonald. The distillery manager explains in detail "the unrushed approach" that makes Balblair so special. From the slow distillation to the lengthy maturation in the traditional, earthen-floored dunnage warehouses; the unrushed approach enhances the distinct flavours of Balblair's acclaimed products. Each member of the team has a healthy respect for time as a key ingredient in the whisky's recipe.
As mentioned, time is the key element and the core of Balblair's philosophy which John instils daily throughout the production of the whisky "A respect for time is a must in whisky production and we never manipulate or control it. At Balblair, time is a defining part of who we are. We take our time, and we believe in quality above all else, which is why our produce is worth the wait."
As a result, Balblair has partnered with internationally acclaimed Scottish photographer and director David Eustace to create a short film entitled Precious Time. The film explores the unrushed craft behind Balblair's single malt whisky and features the unspoilt beauty of the Highlands that surround the distillery. The collaboration is refreshing to see and not something that has been done before by a whisky brand. It's an impressive creative expression that also encourages connection from the audience to reflect on their own concept of time and slow down to find those precious moments within time.
The landscape featured throughout the film has been largely unchanged since 1790 and provides the key natural ingredients that create its distinct whisky. Every spot has a personal connection to Balblair in one way or another and reinforces the importance of how precious those moments in time are. The film can be viewed HERE.
Passion exudes from John and this is evident throughout the tour of the distillery which is a must for whisky lovers and novices who are curious about the process in general. The entire process is covered in great detail from the beginning stages of malting the barley to the mashing, fermentation and finally the first and second distillation all of which give Balblair whisky its signature taste. I'm sure after tasting one of their many award-winning whiskies you will easily be converted.
Balblair recently won five Gold Outstanding and Gold awards at the 2022 IWSC Awards. Balblair's 12-year, 18-year and 25-year-old whiskies received the highest accolade from the judging panel, all of which were awarded the coveted Gold Outstanding medal. This is a testament to John and his team who take pride in their craft and process which is often lacking from the bigger distilleries around.
Whisky Recommendations:
12-year-old Single Malt Scotch Whisky:
The defining expression of Balblair's Highland distillery, their 12-year-old whisky strikes an elegantly fine balance of fruit, spice and sweetness. The combination of bright citrus and creamy vanilla aromas with ground spice and dried orange slices enhances the taste.
Perfect pairing: An orange-infused milk chocolate is an ideal partner for this charismatic
single malt.
15-year-old Single Malt Scotch Whisky:
The Balblair 15-year-old offering is a velvety, perfectly rounded single malt, that merges
a tropical character with the rich texture of smoothly melted chocolate, creating a superb
finish. Mature and mellow in style, aromas of leatherwood honey and spiced gingerbread bring out flavours of rich chocolate and sweet tropical fruit.
Perfect pairing: A sophisticated honeycomb 60% dark chocolate is the perfect companion
for this velvety smooth single malt
18-year-old Single Malt Scotch Whisky:
Perfect for late autumnal evenings, Balblair's 18-year-old single malt promises perfect
balance, staying true to the bright, fruity style of the distillery. From the rich toffee and
baked pear aromas, through to the juicy apricots, seasoned oak and vanilla custard coming
together on the palate.
Perfect pairing: This masterful whisky pairs immaculately with a very best quality 80%
dark chocolate.
25-year-old Single Malt Scotch Whisky:
Nurtured for over a quarter of a century, Balblair's 25-year-old single malt has developed a
depth of full-bodied, indulgent intensity with aromas of rich sweet apricots and dark
liquorice, contrasted with polished oak.
Perfect pairing: A decadent milk chocolate praline to enhance the oily citrus flavours and
compliment the faint note of tobacco leaf will lead to a perfect, rich and warm finish.
For further information on visiting the distillery please visit Balbair
Address: Edderton, Tain, Ross-Shire, IV19 1LB
Telephone: +44 (0)1862 821273
Words by Joupin Ghamsari