Vingt Sept
Serpentine Presents Back To Earth 2022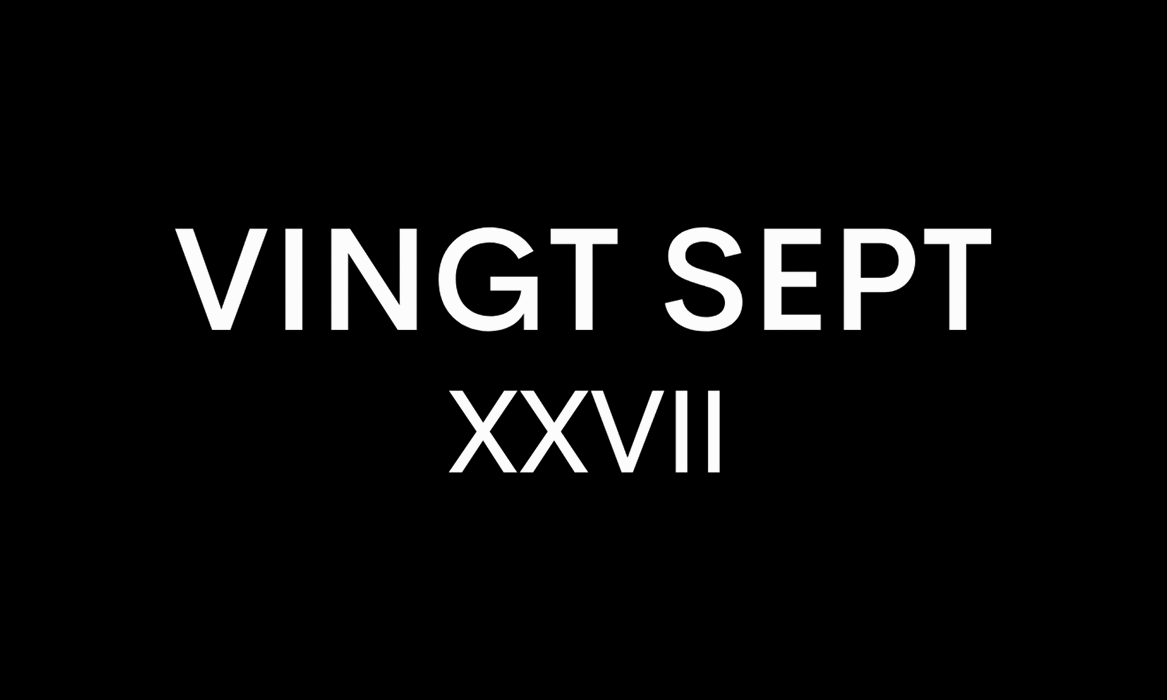 By earth, sea and air we came, video, 18 minutes, Adham Faramawy, 2021. © Serpentine and the artist
Back to Earth is Serpentine's long-term, interdisciplinary, artistic programme responding to the urgent climate crisis.
The programme will feature an exhibition staged at Serpentine North from 22 June to 18 September 2022, with further works situated in Serpentine's restaurant The Magazine and further afield in Kensington Gardens. Back to Earth will also feature an extensive live programme with activations during the exhibition and for the next two years.
Evoking responses to the climate emergency and spotlighting a multitude of durational perspectives from across the globe, Back to Earth will reflect how we can learn from diverse experiences to create change. Back to Earth exhibition at Serpentine North
Brian Eno is creating a new sound and light installation emerging from his research into generative compositions.
Artist Tabita Rezaire/Amakaba and architect Yussef Agbo-Ola/Olaniyi Studio will present an installation exploring our relationship to medicinal plants. They have designed a temple as a multisensory space for audiences to remind themselves of the healing powers of plants. The temple is constructed using materials recycled from Serpentine's previous exhibitions and adorned with specially woven panels that will be reassembled into a building in Amakaba, Rezaire's centre for agroecology in French Guiana. This installation is presented in collaboration with Palais de Tokyo, Paris.
Further highlights will include a series of earth and clay forms by Dineo Seshee Bopape. The artist's movements and breath are translated into sound pieces by animist and shaman Catitu Tayassu in a collaboration that explores methods of reengaging with our bodies, lands and ancestors.
Installation view of The Family (A Zombie Movie) by Karrabing Film Collective, as part of POWER NIGHTS curated by Lucia Pietroiusti at E-WERK Luckenwalde, 2021 - 2022. Courtesy E-WERK Luckenwalde and Karrabing Film Collective. Image: Stefan Korte
Research-based design studio Formafantasma will present a manifesto for exhibition-making that minimises carbon emissions, alongside many other artists' designed posters. Artist Giles Round's intervention will feature mirrored surfaces and forms based on the satellites that survey environmental changes to maximise natural daylight and reduce the need for artificial lighting.
A new wallpaper by artist Carolina Caycedo will envelop the exhibition space, collaging satellite images of waterways that have been shaped by human intervention across the Americas. A new film commission, The Family and The Zombie by Karrabing Film Collective, will premiere in the UK to explore the significance of connection to the land and in Indigenous communities.
A unique smell score by artist and researcher Sissel Tolaas will evolve through the space and over the course of the exhibition, drawing on the emotional power of our sense of smell to address the need for change in response to the climate emergency. Expanding beyond the exhibition space, the gallery shop will be transformed through a collaboration between design and experiential futures company Superflux and designer Ghazaal Vojdani. They will present a shop for the future that aims to gather knowledge from a group of advisors, offering visitors a selection of books and products that reflect alternative models of consumption in a changed climate.
Seba Calfuqueo, Tray Tray Ko, video, 6'13, 2022, film still, photo by: Sebastian Melo
Bettina Korek and Hans Ulrich Obrist said: "Now in its third year, the Back to Earth initiative has been a remarkable testament to what a dynamic platform for interdisciplinary ideas and practices Serpentine is. This exhibition is a chance to share a selection of Back to Earth projects with audiences, under the common banner of a show, to think about the interplay among artists, thinkers, performers and curators, and to consider the importance of building new connections between art and society. There could not be a more universal subject matter than the Earth and the climate crisis we are facing as natural beings. We are galvanised by the calls for change and creative solutions that have come to life through Back to Earth and hope that they inspire more."
Placing sustainability at the core of the exhibition, Back to Earth at Serpentine North will continue to use existing structures and reuse the materials from disassembled parts of Radio Ballads, the preceding exhibition, to minimise waste build and reimagine exhibition-making. Almost all work has been produced locally and inks and papers involved in printed materials have been selected to prioritise recycled processes.
Back to Earth is curated by
Sarah Hamed, Assistant Exhibitions Curator Rebecca Lewin, Curator, Exhibitions and Design Hans Ulrich Obrist, Artistic Director Lucia Pietroiusti, Strategic Consultant, Ecology and Founder, General Ecology Kostas Stasinopoulos, Associate Curator, Live Programmes
Jo Paton, former Chief Producer Holly Shuttleworth, former Producer
Back to Earth Presented at Serpentine North, The Magazine and other locations runs from 22 June – 18 September 2022
For further information visit Serpentine Galleries