Vingt Sept
Zach Tabori: The LA Instrumentalist you need to know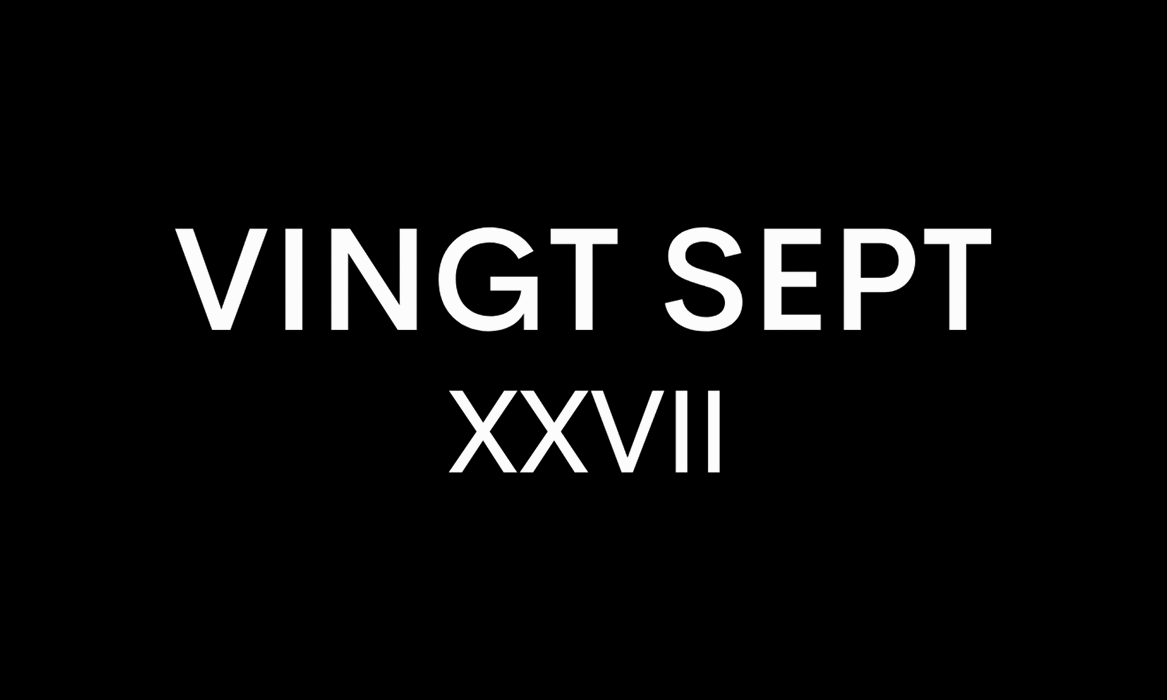 Music
Zach Tabori is one of LA's finest instrumentalists (that include Snoop Dog, John Cage, Dexter Gordon and more). Tabori has now released his anticipated single Blue Check Blues, following a stunning pandemic concert video featuring his nine-piece band that received huge acclamation, and it appears he is now ready to take on the world. With the release of a new 8-song album titled Soft Boiled, it is clear that he is prepared to give the world some music that we all need right now.
Tabori's satirical upbeat single, Blue Check Blues, provides listeners with an effortless synth-brass horn section, accompanied by astute lyrics about clout chasing and dating in a world where social media status is the highest form of social media currency.
We sat down with the LA-based musician to talk about all things Soft Boiled and why orange is his favourite colour.
Why is the record called Soft Boiled?
It's my favourite way to prepare an egg, with just the right amount of ooze.
Some of the tracks reference a dystopian world; what's the inspiration behind this?
Over the past few years, it seems that interactions between folks have increasingly become more and more aggressive. Polarising politics, lack of stability, pandemic fatigue, whatever "COVID-era-buzzword-phrase" you wanna insert there… Ultimately in the post-Pandemic world, I see a lot of stress, so these three songs are the combination of my cynicism and my guitar.
As a multi-instrumentalist, did you play many of the instruments on this record yourself, as you did for 'Pandemic Ballads'? How do you decide whether to play the instrument yourself or bring someone in?
Yes! I played all of the drums, bass, and guitar on the record. So I guess you could call the rhythm section "the clone band", haha. Obviously, most of the vocals are me, some keyboards, sound effects, etc. Bobby from our live group played most of the keyboards, though Alex played the saxophone.
To be honest, it's mostly a question of logistics and who's available the soonest. I like to get things done quickly and move on to the next project, so when you factor in the amount of time it takes to call a musician, schedule in recording time, teach them a part, have them practise the part until it's recordable, get the "magical" take that you're going to live with for the next 300 years (because most people don't want to pull a George Lucas and keep re-editing their movies every ten years), it's actually much quicker and more efficient for me to just jump in the booth and record a part myself. However, everything that I just said doesn't account for a specific musical "character" or "vibe," which is the reason you beg somebody like Tommy Mars to come into the studio and unleash an organ solo that sounds like him and nobody else!
You've played and collaborated with a bunch of artists; who would you like to collaborate with next?
Definitely ABBA.
Is there a plan to tour?
If the world still exists, then we will ALWAYS find a time to get out and play some live music.
Why is there a lot of orange on your Instagram?
It's my favourite colour. Frank Sinatra once said that "orange is the happiest colour", and I agree completely.
BLUE CHECK BLUES is out now
Photography by Sarah Padrini
Words by Jonny Baldwin & Jheanelle Feanny