Vingt Sept
10 Questions with Purple Disco Machine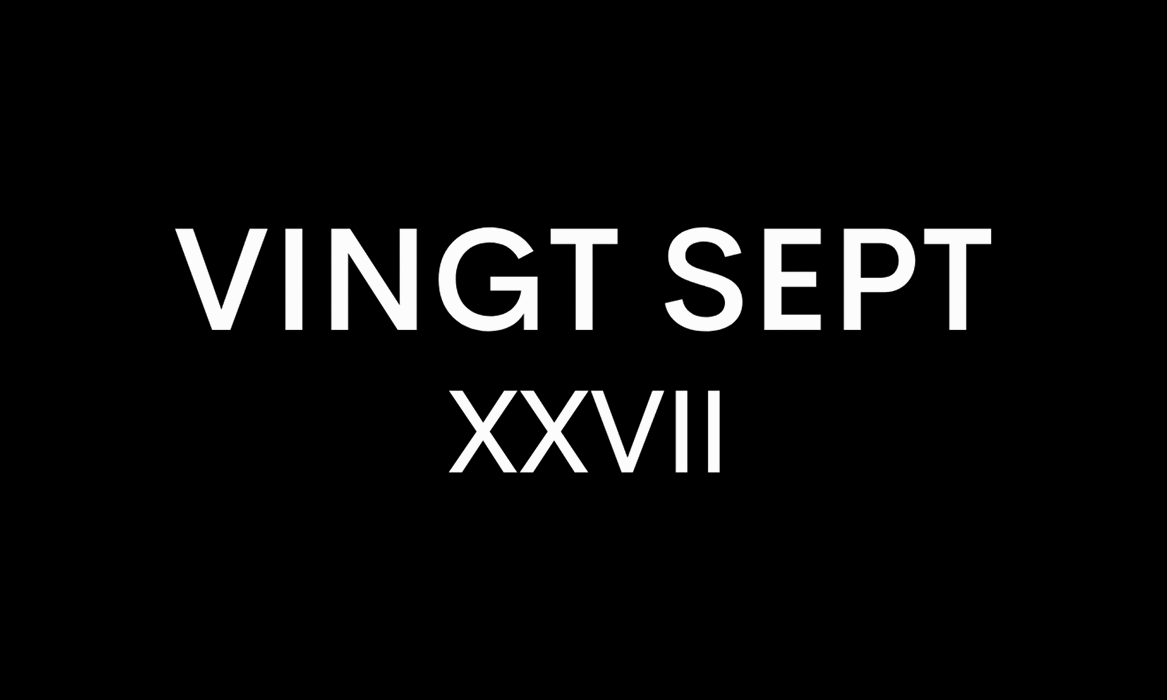 Purple Disco Machine remains at the forefront of world dance music, following a series of remixes for A-list icons Diplo, Dua Lipa, Mark Ronson, Foals, Calvin Harris, FatboySlim, Sir Elton John, whilst more recently delivering his stellar cuts of Duke Dumont's 'Ocean Drive', and Lady Gaga and Ariana Grande's international hit single 'Rain On Me', and Royal Blood's 'Trouble's Coming'. We caught up with Tino to talk about how the name came about, growing up in rural Germany and why he admires Miami Sound Machine.
Hey Tino, firstly, talk to me about the name. How did "Purple Disco Machine" come about?
It was really made up just for fun. I thought it would amuse my friends to call my new project after a mash-up of the colour of my favourite artist (Prince), my favourite music style (disco), and a band I admired from the '80s (Miami Sound Machine). Obviously, I never thought it would get this far.
You grew up in Dresden, East Germany before the wall came down? Did this influence your music taste, since disco was not censored on the radio?
That's right. I was a kid when the Berlin Wall came down. Disco music was not censored in the DDR (German Democratic Republic) – partly as the lyrics were mostly not political. Also, Italo Disco was a huge sound in East Germany, so I grew up with this kind of music.
How would you describe your sound? Are you a "traditional" DJ?
I would say that I produce contemporary disco music. I try to keep the spirit of disco and often use elements from the 1970s & 1980s styles but hopefully update the template to make it sound fresh for today.
I'm a traditional DJ in that I mix records together on decks when I play shows. I started with vinyl, moved to CDJs, and now use files and USB sticks.
Can you name a stand-out moment in your career so far?
I have been lucky that there are a few to choose from. I think that releasing my debut album Soulmatic was a dream come true, so I will say that.
Can you tell us about the success of the My House remix in 2013 and how it affected your career?
My House was not actually a remix. It was a record I produced and released as Purple Disco Machine on OFF Recordings. It was based on a sample from the '60s Soul classic William Bell, Private Number. It went to #1 on Beatport, which was a really big thing at the time and is still one of the best-selling downloads ever on the site, I believe. It was the record that really kick-started my Purple Disco Machine career. After this, it became the musical basis of my first big chart hit, Devil Me, as we put a song top line over the My House instrumental to create it.
What would be your dream event or venue to play at, in any period or club scene?
To be a DJ in the golden era of disco in the 1970s and early 80s – in New York City – would have been amazing. Playing sets at David Mancuso's The Loft or with Larry Levan at Paradise Garage and actually witnessing Studio 54 etc. Incredible music for sure and no doubt great fun!
How does it feel to be remixing industry legends, such as Fatboy Slim, Calvin Harris, and
Gorillaz?
More than anything, it is an honour that they ask me in the first place! They are such great producers, so it is easy to be inspired to create a good idea for the remix.
I heard you're not really a festival guy; You don't like tents, for example, but I also heard you've played at more than 100 festivals in 2019 – can you explain that?
Ha! I love to play at festivals, but I'm not one of the guys who can spend five days at a festival sleeping in a tent and eating canned soup. Although to be fair, the food at festivals these days can be quite nice. I want to sleep in a proper bed and have a proper shower each day. I'd have to check my diary but playing 100 festivals in 2019 seems like way too many – even for me.
Can you tell us about the new single, working with Sophie and the Giants, and how the video came about?
Hypnotized is the first single from my second album, which will be released next year.
My label team in the UK hooked up the collaboration with Sophie and the Giants and they wrote such an amazing song on my production track. When we first heard it, we all knew it had something very special and it had to be a single. Even so, I can definitely say that we have all been very happily surprised by how well it has worked. It is now over six months since its release and it is still growing – it's my biggest record release to date now.
The video is really a product of the lockdown. Originally, Sophie and I were going to film together a real-life video in Berlin, but travel restrictions stopped this from happening. Therefore, we turned to Zoom, Sophie's bedroom in Sheffield, my studio in Dresden and green screens, and there you have it.
Interview by Oliver-James Campbell
Sub Editor Primrose Jeanton