Vingt Sept
13 Reasons Why: In Conversation with Deaken Bluman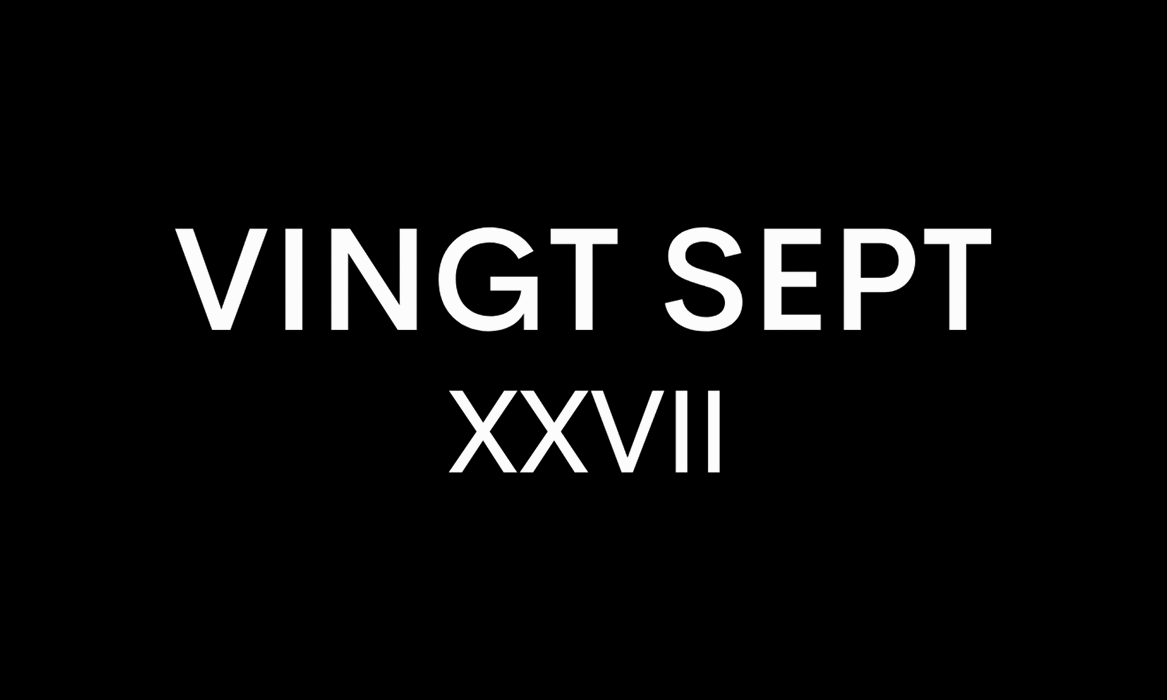 The final season of 13 Reasons Why (13RW) returns to Netflix on the 5th June with many loose ends requiring tieing up, including the framing of Monty. Season 4 sees the return of character Winston Williams, Monty's secret ex-boyfriend who is a key person and an alibi as he was with Monty on the night of Bryce's murder. The actor playing this role is 23-year-old Deaken Bluman who is an avid painter, enjoys nature and isn't afraid to stand up for what is right, particularly right now following the murder of George Floyd at the hands of a police officer. We sit down with Deaken who whilst in lockdown has taken a series of self-portraits in his hometown.
Hi, Deaken what has life been like for you since joining the cast of 13RW and how have you adjusted to such a level of exposure?
It has been a wonderful experience. Haha, well the show came out during the "Lock Down" so I'm happy that I'm not so exposed. 
Your character was introduced last season as Monty's secret lover and left a lot of unanswered questions with the audience. What can fans expect to see in season 4 of 13RW?
I like that "secret lover"! This is the season for the "secret spy lover".
The press images for season 4 show the Liberty High yearbook photos of the Class of 2020 with messages written such as "watch your back" and "the truth always comes out". Are these clues for what viewers can expect to see in the show?
I would presume so. I mean every little detail shown is a clue in every kind of great story-telling. Keep your eyes wide open as you won't want to miss a beat.
Your character Winston has had sensitive storylines including struggling in a relationship where he has had to deal with his partner's internalised homophobia. What has it been like for you as an actor to portray such sensitive topics?
I've learned a lot about listening and understanding. The gift you get as an actor by playing a character is that the adventures and things that they experience as them, you do too. The psychological breakthrough just makes you that much more of an open person willing to listen and learn from some other part of you. 
How has life been in lockdown for you?
Well, I've been a "Home Body" for as long as, well a long time. My life hasn't changed much. For me, it's been great. I get to go at my own pace. I'm in the garden most of the day or I'm playing pool out in the back yard. Yes, my pool table is outside. Kinda cool. Except when it rains. I'm also reading in my chair outside. I gotta good tan going.  
How did your journey into acting start?
It was a gradual thing. I'm obsessed with movies so that's where the spark flew but I can't really pinpoint when the flame came. 
You're originally from Traverse City, Michigan and now live in Topanga Canyon. Although there are clear differences can you describe why you moved, and why you live in the mountains?
To always live in a vocational setting. I love Topanga, driving up here is like driving through New Zealand. The waterfalls, the hikes. I love the hippie shops and restaurants. Living out here is so peaceful. I can garden, and my dog Angel has a backyard instead of the sidewalk in Hollywood.
Outside of acting what other interests do you have?
A lot of things. I move from flavour to flavour of interest on a daily basis, but now, during the pandemic, I'm doing a ton of YouTube watching about being more self-sufficient. In fact, I subscribe to a channel called "Self Sufficient Me". This Australian guy Mark is so much fun to watch and you can learn a lot from him. He also doesn't take himself so seriously which in turn inspired me to start growing my own food. 
Tensions are very high in America at present, however, you have not been afraid to use your platform to protest peacefully for Black Lives Matter in Hollywood. Can you tell us why it is important for you to use your platform in this way and your thoughts on what is going on?
It is a very important time. Using my voice just adds to the scream that needs to be heard and acted on now. We can change, and we will. The power is in the hands of the people, not some dipshit in a White House. I constantly need to educate myself so I know who I'm voting for.
Do you have any advice for anyone who wants to help with Black Lives Matter but just does not know where to start?
Start. It doesn't matter where. The place where we take action is in person. We walk the walk. We are there for each other. We can smile and make peace; become friends. It starts every day for the rest of our lives. We keep going, in search of love.
Photography Deaken Bluman
Interview by Jheanelle Feanny
13 Reasons Why is out now on Netflix