Vingt Sept
5 questions with Surfaces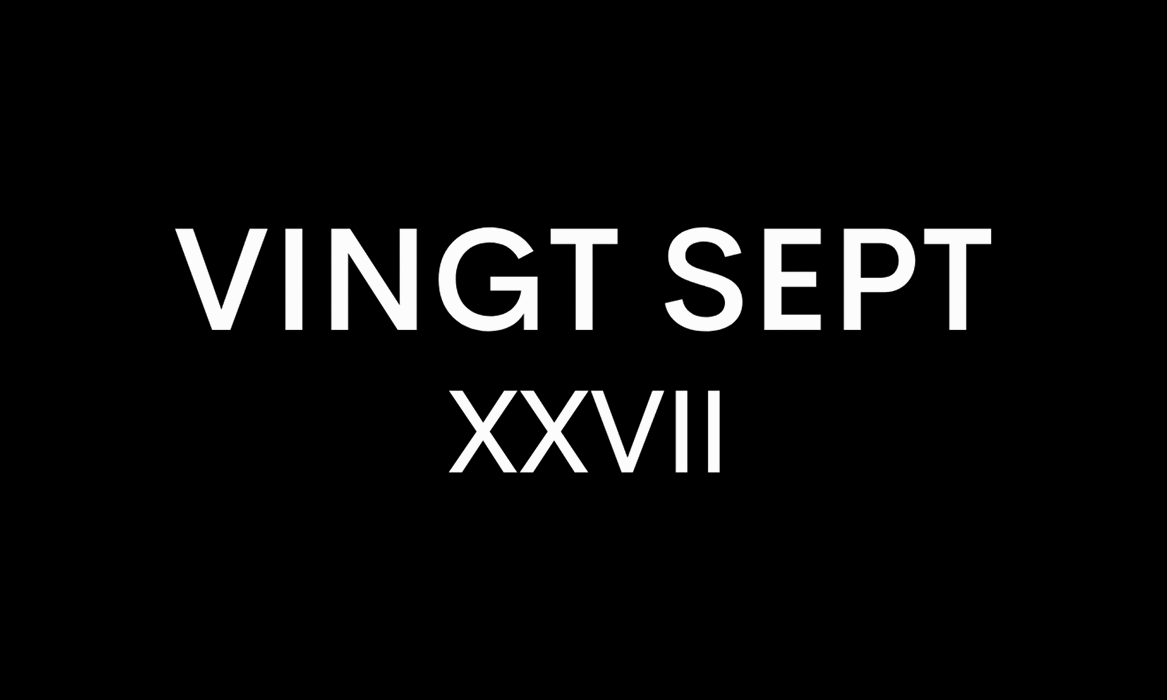 Music
Whilst last year seemed underwhelming to most of us, Texan-born musical duo Surfaces can certainly boast an incredibly triumphant 2020.
In early February last year, the boys (comprised of Forrest Frank and Colin Padalecki) found success with their double-platinum, global smash hit Sunday Best, which surpassed 2 billion global streams and earned them a top spot on the Billboard Top 100. On the back of the song's popularity, Forrest and Colin suddenly found themselves in high demand by the American late-night talk show scene, turning in live performances for Jimmy Fallon, Seth Myers and James Corden throughout the year. The duo is now about to embark on their next big chapter, with the release of their impressive sixteen-track studio album Pacifico, which will no doubt see them soar to new heights.
What is the story/themes behind your new album Pacifico?
Colin: For Pacifico, we made it in an Airbnb we got in Malibu. It had beautiful views of the ocean and the sunset every day. We were so inspired by that. We wanted to capture that outlook into music and lyrics, and Forrest and I really made sure to make the record cohesive. We wanted to tell a full story. I'm glad we can put this out in the summertime because I want the fans to feel like they are there with us, looking out over the ocean.
Last year you collaborated with Elton John on 'Learn To Fly', what was it like collaborating with the icon and do you have any future dream collaborations?
Forrest: Working with Elton was truly a dream. Definitely, something to cross off the bucket list. Being able to sit there and work with him directly although it was entirely over zoom was so inspiring and surreal. We're just two guys from Texas so to work with a legend like that who we've looked up to our whole lives was a dream come true. Another dream collaboration would be to work with Kevin Parker or John Mayer we've always looked up to those guys too.
What can fans expect from your upcoming tour?
Colin: This tour is going to be night and day from our last one with all of the added production and the new band members. Before it was just us two and a Sax player but we've added a drummer and another guitarist so it's going to be an entirely different vibe. We've been rehearsing for the past month or so and we can't wait to bring that energy to every city and leave fans with a memorable experience.
With this being your fourth studio album, how do you think you have grown as artists since your first release?
Forrest: We're constantly pushing ourselves to evolve and elevate musically but at the same time remaining true to who we are. We've grown so much as musicians from the times we were making music in a college dorm until now so naturally, the music has gotten more polished. We
never want to be put in a box for one particular sound so we push ourselves to expand those boundaries to reach new audiences but also give our core fans that sound they know and love at the same time.
With the worldwide lockdowns over the last year, was it easier to be creative or did you find it a much harder environment to create music?
Forrest: We draw inspiration from personal experiences and the adventures life brings so it had an effect on creativity to an extent but everybody has been in that same boat. Fortunately for this album, we got to take a trip to Malibu and rented a house to make all of the music in with some friends which helped inspire us creatively.
Interview by Joshua Evans