Vingt Sept
A Perfect Valentine's Day at AIRE Ancient Baths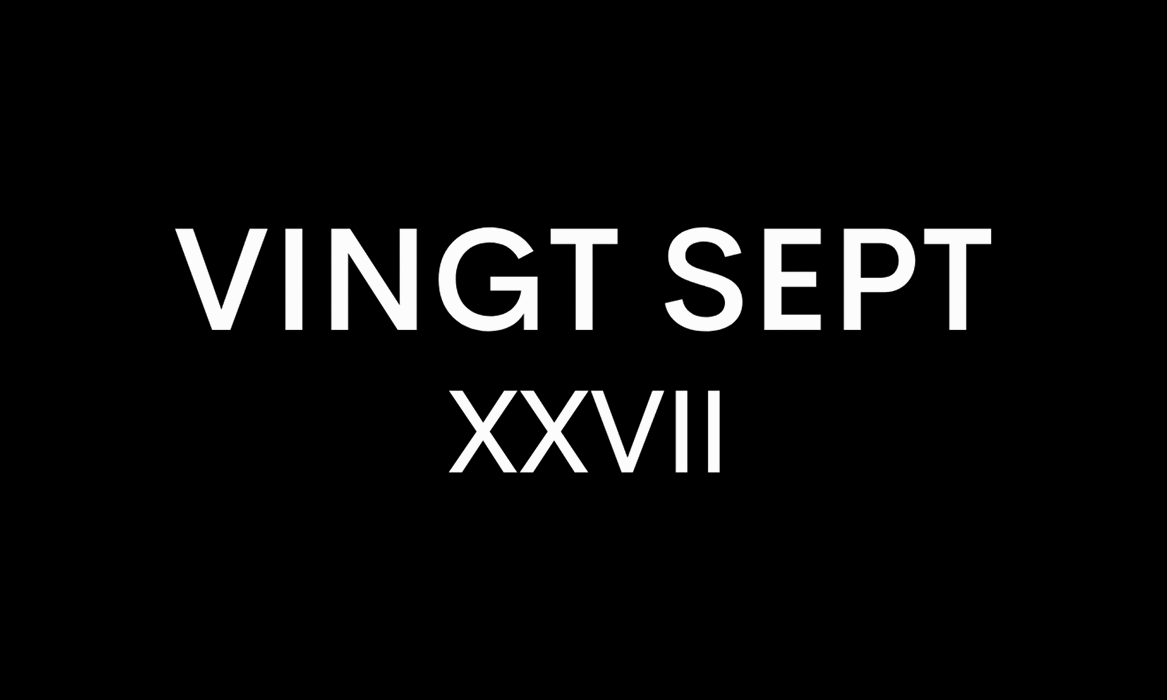 Lifestyle
AIRE ancient baths - London's best kept secret
Although Valentine's day is widely commercialised, the celebration does have historical origins dating back centuries, with the earliest linking the season of love to the pagan holiday of Lupercalia and of course Saint Valentine.
We have since (thankfully) evolved from the traditions of Lupercalia, which strangely celebrated naked men sacrificing animals and using their hide (yes...we know...) to whip young women to 'boost' fertility.
In terms of Saint Valentine - a Roman Empire priest, he was the patron saint of all things LOVE, celebrating engaged couples, greetings, happy marriages, lovers and interestingly epilepsy and fainting!
So how can one celebrate the day of L.O.V.E in 2023 outside of that traditional meal or monotonous bunch of roses? Well, perhaps a memorable experience at AIRE will do.
Designed to bring you and your loved one closer than ever, London's most exclusive ancient bath has a Valentine's menu that will satisfy and unify every couple.
Location
AIRE (pronounced ay-ree) is perhaps the city's best kept secret. But it doesn't stop in London, they have thermal baths across the globe including the US (New York & Chicago), Spain (Seville, Almería & Barcelona), Copenhagen, and Toronto. Each location offers an otherworldly experience around the unique property it's housed in - whether a restored 19th-century warehouse next to Barcelona's El Born market or a former textile factory in the heart of New York City's TriBeCa.
Located on London's Robert Street and a stone's throw from Embankment, AIRE promises complete disconnection, relaxation and most importantly romance. The history-dripping 18th-century building is directly adjacent to the River Thames and was the former home to Peter Pan author JM Barrie. When entering the Grade II listed dwelling you immediately feel a sense of peace, a world away from life's distractions.
Amalgamating the early bath rituals of ancient Greek, Ottoman and Roman civilisations, the building spread over four floors is the ultimate oasis to completely detach and enjoy intimacy with a loved one.
Whilst the exterior is a little confusing and nondescript, the interior merges the classic characteristics of Adelphi-era buildings with a mystical oasis. Natural light pours into each corner whilst candles with AIRE's signature scent create luminosity and a calming sensory environment, a world away from the artificial lighting we're all accustomed to.
The changing rooms are equally charming, where staff are already familiar with your name and guide you through the process of your designated locker, robe and water shoes, encouraging you to leave another distraction behind - your phone. L'Occitane toiletries line amongst private rainfall showers and Dyson hair tools are tucked neatly into each vanity area.
What are thermal baths?
Thermal baths date back more than 2000 years ago and were a popular experience during the Roman Empire when bathing houses were built around hot springs. They became a place for social gathering and sophistication, where people could reap the spiritual, emotional and physical benefits of thermal baths, and believe it or not, it was also a place to network, where invitations to high society dinners were often exchanged.
AIRE has seven baths built around the principles of ancient thermae and balneae (public baths). The experience is far more complex than just water immersion. Each stage is focused on three principal rooms.
Guests weave their way through the tepidarium (warm room at 36ºc), then the caldarium (hot room at 40°c), and finally frigidarium rooms (cold room at 14ºC and 10ºC) in stages. Additional rooms at AIRE, include the Peppermint, Balneum scented Vaporium (steam) room, and the Flotarium area (saltwater bath). If visiting, a personal recommendation is the utterly calming caldarium baths followed by a muscle-relaxing and mind-inducing balneum (jet) bath. In between, you can enjoy cherished moments with your partner sipping herbal tea and soaking in the majesty of the baths on a marble stone.
More candles create an ambient mood around the glistening water in each bath. It is said that AIRE burns through 200 hand-poured candles each day, not only to create a tranquil vibration but also to heat cast iron teapots for beverages. One may think this is too much; however, the sanctuary steers away from excessive electricity use in keeping with its sustainability efforts. Once burnt out, all candles are recycled to prevent waste, where the melted wax creates new light.
Couples Massage
Once inside and enjoying each area at your own pace, you are called for a relaxing couples massage. Once again provided under intimate candlelight a massage beside your loved one will commence - a perfect way to connect and feel closer.
Massages range from 30, 45, 60, 90 and even 150 minutes by discreet and highly trained spa therapists.
On return to the baths, sit down with the love of your life whilst indulging in delicious truffles and a glass of bubbles to further enhance the romance factor.
Valentines Day specials
Between the 11th-14th February, AIRE has added three further unique experiences to celebrate LOVE, turning their London Ancient Bath into a celestial wonderland with special decorations.
These are their Love Constellations, Love Yourself - Constellations and the ever-indulgent Love Soak.
Love Constellations
A new massage experience designed exclusively for Valentine's Day, allows couples to find balance together, through a series of inhalations to centre both mind and body. You and your partner can choose from two aromatherapeutic oil blends for your relaxing massage. One to bring serenity or one to bring vitality. The experience finishes with stimulating Hot basalt stones, reducing muscle tension and stress - taking you and your partner to a deeper state of tranquillity and connection.
Love Constellation 45' is £445 for two / Love Constellation 60 is £485 for two
Love Yourself - Constellations
Another new massage experience added celebrates self-love this Valentine's Day, allowing couples an opportunity to choose their own destiny. Beginning with a series of mind-centring inhalations, couples will find balance through a choice of sumptuous aromatherapeutic oil blends for their massage. One to bring serenity or one to bring vitality, whilst using Hot basalt stones to continue the journey of relaxation, connection and tranquillity.
Love Yourself – Constellations is £223 per person
Love Soak
Finally, AIRE's iconic Red Wine Bath will be offered throughout Valentine's weekend. Couples can enjoy the unique experience of a private red wine soak with a guided wine and cheese tasting in combination with their Ancient Baths experience. A memorable experience to indulge in with the one you love.
Love Soak is £304 for two
For more information visit AIRE
Words by Jheanelle Feanny