Vingt Sept
A Slice of Paradise: Spice Island Beach Resort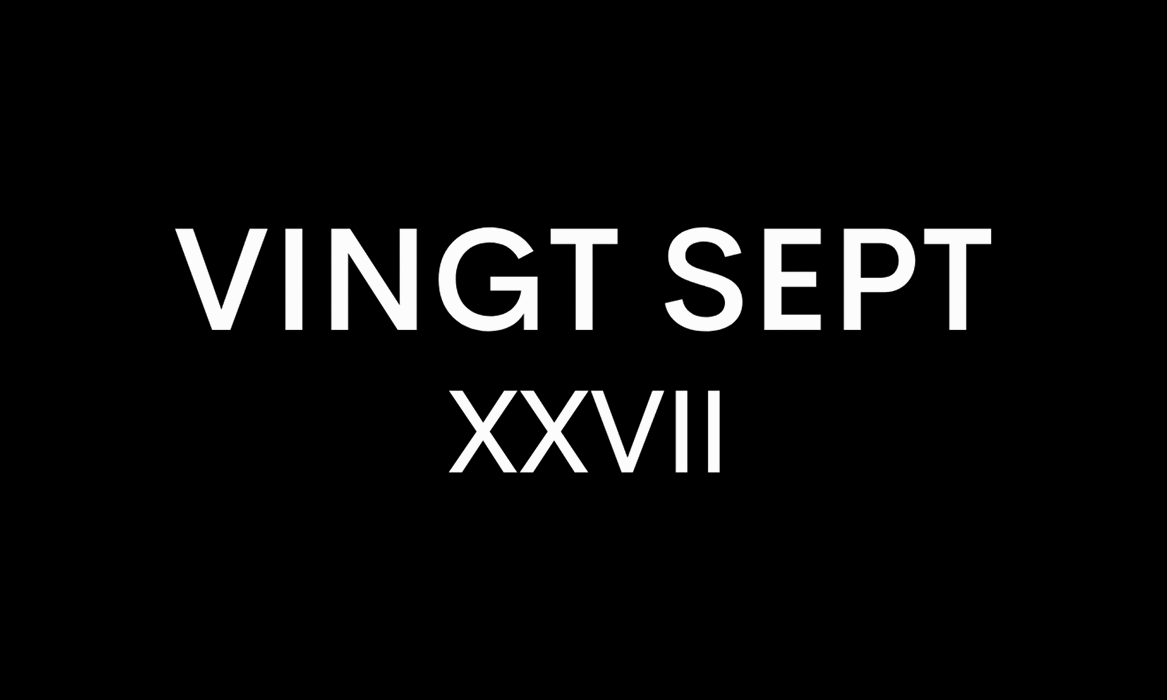 Travel
Spice Island Beach Resort Grenada
Adored by celebrities and nobles, it is no wonder guests visiting Spice Island Beach Resort feel just that, during their stay.
The award-winning AAA 5 Diamond hotel, located on Grenada's pristine Grand Anse beach, is a perfect stay for those seeking five-star all-inclusive luxury. All needs are attended to in a meticulous fashion, where the word "service" lies at the heart of the resort.
Background/History
The resort began in 1961 following its acquisition from the late Sir Royston Hopkin KCMG. Knighted by the late Queen Elizabeth II for his contributions to hospitality, Spice Island today continues Sir Royston's traditions of ensuring guests experience impeccable service from his well-trained staff.
The hotel continues to be run by the Hopkin family, winning awards and providing guests with a unique experience of Grenada. This is encountered upon pick up (in a swanky Porsche) and when staff address you by your surname.
Located just ten minutes from Maurice Bishop International Airport, the first-class oasis houses 64 suites, landscaped gardens, and a centre-stage pool.
Perfect for the independently-minded individual, this secluded and discreet paradise offers sophistication on every level. A dress code is expected in certain areas and afternoon tea and seven-course silver service are customary.
Interior Design/Rooms
Grand Millennial interiors exceed expectations. Chic in style, Spice Island bleeds a perfect balance of the old world meets the 21st century.
In the main reception, walls are adorned with pictures of royal visitors, Prince Harry, Princess Anne and current monarch King Charles III.
Hardwood floors and antiquities flourish the property, adding to its charm and grandeur; key public spaces include the library and yoga station - perfect for a daytime read or cup of tea.
The Almond Suites with private pool and spa
The interiors seen in the public spaces continue to the suites. We stayed in the Royal Collection Pool Suite. Set amongst spice-scented gardens, the chic abode with private entrance leads guests to a sauna, charming garden patio, and a 16x20 foot pool.
The separate lounge area is classic and cosy in style. Suites come full of mod-cons, including a voice-activated Alexa, a wireless charger, a Smart TV and a mobile phone to reach reception.
Objets d'art adorn the property, and a four-poster king bed takes centre stage in the bedroom - perfect for a peaceful slumber. Frette linen and a comfortable mattress make it unbelievably hard to leave.
The Italian marble bathroom is where guests can enjoy a luxurious and satisfying jacuzzi-style bath with Molton Brown products. Modern Hansgrohe fixtures designed by French industrial designer Philippe Starck bring modernity to the palatial restroom. A double console allows couples the space they need with the addition of a vanity desk with LED mirror, allowing space for those wanting to leave in style.
Every morning a fresh fruit plate is delivered to your suite along with a friendly morning call. The mini bar and fridge are stocked daily with premium full-size drinks including local spirits. In the evenings, a turndown service is also available.
Other suites on the resort include spacious entry-level garden suites, Luxury Almond and Anthurium pool suites, and a favourite of the Princess Royal, the Beach Suites.
Dining/Things to do
Two restaurants are situated on the property: Oliver's for fine dining and beachside Sea and Surf Terrace.
A formal dress code is essential at Oliver's, where guests can enjoy all-inclusive but a la carte style fine dining. Afternoon tea served daily is a delight. The cuisine across Spice Island restaurants is Creole/International.
Oliver's Restaurant
Key bites are the Roti of the day at Sea and Surf - sumptuous chicken, kuchela, and curried chickpeas allow guests to experience the finest spices from the island. For those seeking a little sea, the fresh Catch of the Day or Ceviche of Kingfish is a full-flavoured delight.
Oliver's appetising seared scallops and cream of bloggoe potage are delicious and heavenly. For entrée, try the glazed lamb shank accompanied by a bed of crushed breadfruit and pak choi.
The menu, curated by chef Brenda Joseph, changes daily, where guests have variety and never eat the same thing twice during a stay.
Duo of Lamb at Oliver's Restaurant
The incredibly calm waters of Grand Anse beach are best for watersports such as paddle boarding, kayaks, Hobie Cats, and snorkelling. Most guests gravitate towards the pristine waters and soft white sand to soak up the atmosphere.
Other amenities include a fully equipped fitness centre, a tennis court, the Nutmeg Pod creche for children, and the stylish Gatsby Boutique.
Before we left for the airport, we had to visit onsite Spa - Janissa's. Named by Sir Royston as an ode to his two daughters, Janelle and Narissa, the Condé Nast award-winning sanctuary is the perfect place to decompress.
Reminiscent of a Japanese Ikeniwa (water garden), we experienced both a hot stone treatment and deep tissue massage.
Both these full-body massages detoxify and destress the muscles by using hot oil, herbs and local spices with deep tissue compression techniques. Alleviating pain and increasing circulation, our expert therapist incorporated a range of techniques of light-medium pressure and a little Thai massage (using thumbs and hands) to manipulate muscles and ease tension.
With a focus on relaxing and inward unwinding, the hot stone treatment and full body massage left us feeling revitalised before a long-haul flight back home.
For more information visit Spice Island
Spice Island Beach Resort
Address: Grand Anse Beach, The Lime, Grenada
Phone: +1 473-444-4258
Words by Jheanelle Feanny