Vingt Sept
A West End night at W London - Leicester Square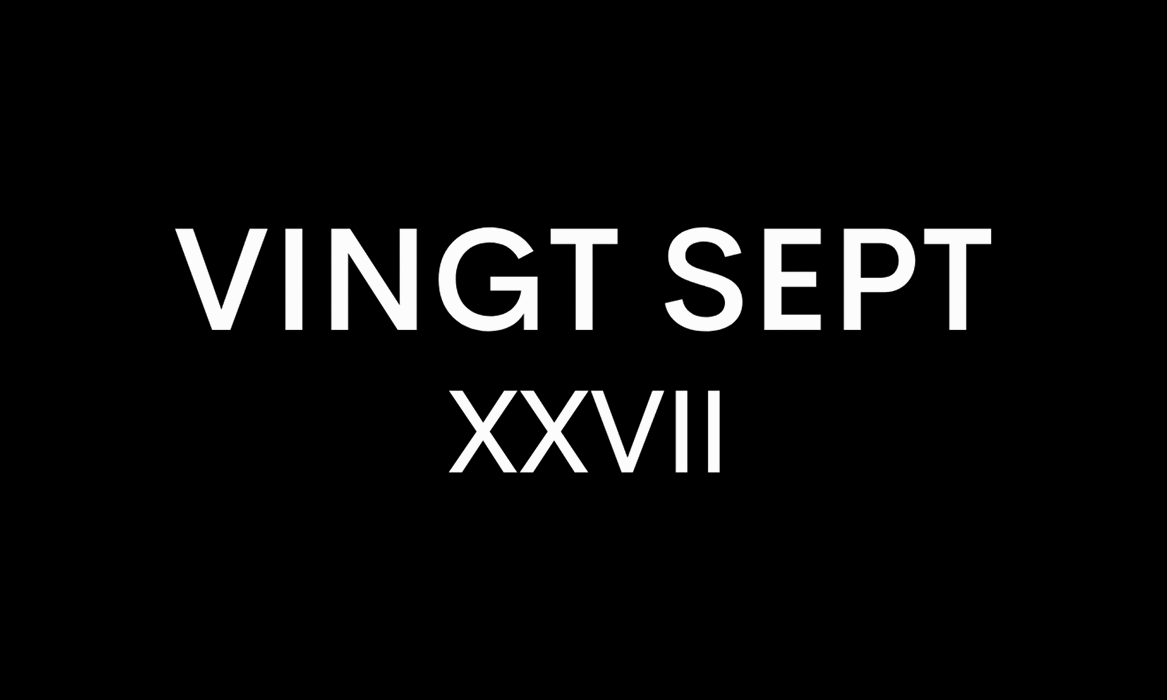 Lifestyle & Travel
Located in the West End's Leicester Square lies the iconic W Hotel London. Back in the noughties, it was the central hub for London's creme de la creme, where A-List movie premieres would occur, and the city's hottest would hang.
In this post-pandemic world, the W has managed to maintain its charming mystique and still, today, sustains those VIP visitors. However, it is less of the party pad it was once and more a little slice of tranquillity – bringing in a fresh, conscious crowd and staycationers through its doors.
Opening a little over ten years ago, W London is right in the heart of Leicester Square and a stone's throw from the theatre district, Chinatown, and Covent Garden.
The soaring glass building designed by award-winning architects Jestico + Whiles is over 200,000 square feet, boasting 192 rooms, ten penthouse apartments, a spa, bar, restaurant and more.
The soaring glass building designed by award-winning architects Jestico + Whiles
Dubbed as 'Soho's most valuable hotel', W is an avant-garde place with a bit of science behind its unique features; guests may not notice, but the nucleus is the element of photosynthesis, as each room alters between day and night.
At the reception of the 5-star hotel, expect glitz and glamour as hanging disco balls grab your attention at the check-in area. Although narrow, it leads to the spacious main bar and restaurant, Perception, which possesses breathtaking views of central London.
The Perception Bar and Lounge at W London
Perception Bar
It is difficult to miss the gigantic installation of ceramic plates designed by conceptual artist and photographer, Marcel van der Vlugt, which takes centre stage whilst sipping on an entertaining interpretation of an Old Fashioned at the bar. The plates are emblazoned with Vlugt's famed portraits of Hollywood's finest, shot in his signature style.
For those not wanting a stiff drink, perhaps sip a glass of champagne. The tricky part is deciding which, as the W is home to the world's most extensive collection, in addition to its own Champagne Bar.
The disco ball in the lounge area at Perception has its own interesting story. Taking months to assemble and being constructed within the hotel, it is Europe's largest disco ball and a very Instagrammable feat.
W London is home to Europe's largest Disco Ball
Rooms
Staying in the spacious WOW suite, expect further panoramic views of the city and square. Interiors are minimalist in design with a hint of hedonism; personal touches, including an elegant stiletto (made by Pastry Chef, Camila Leo) provide a warm welcome.
The king size bed is exceedingly comfortable for an overnight slumber and decorated with a 'tecorative' cushion designed by Jack Irving (the very man behind creations for Lady Gaga), further providing a nod to quintessential Britain. Irving's spiked design entertains guests by changing colour at night when photographed.
A spacious lounge in the WOW Suite
The spacious lounge area provides a splash of contrast and features a vixen-red chaise lounge and bookshelf adorned with literature from art to fashion.
The bathroom possesses a double console, large, fitted wardrobes, a freestanding jacuzzi tub with views of the city and further Vlugt ceramics.
The walk-in rainfall shower is glistening with Rituals toiletries, and little W London vanity packs with quirky slogans are lined neatly around the bathroom. LED mirrors and W's Digi-Valet technology (tablet) are perfect for getting you ready for a night on the town. The tablet controls room service, music, lighting, audio-visuals and even the room temperature for a comfortable stay.
The WOW Suite Bathroom
All rooms have a mini-bar, widescreen television, a coffee machine, and in-room dining available from your tablet.
Other equally stunning suites at W include the 7th-floor E-WOW and The Screening Suite (where guests can enjoy in-room entertainment from a home cinema and relax in a private steam room), alongside their WOW suites.
Spa
Book into the AWAY Spa for some TLC after a busy day perusing the shops or watching West End shows. The ambient spa, filled with calming scents from NEOM candles, is bookable online or via W's reception desk.
Award-winning celebrity facialist Su-Man leads the spa, which is located on the lower floor near the gym. Choose the Back To Life full body massage (we were lucky enough to have Senior Spa Therapist Abi on the day) to relax your muscles, ease tension, and improve circulation.
The Away Spa at W London
Opting for citrus oil (high in Vitamin C and perfect for the seasonal transition), Abi gently decompresses and relieves tension, particularly in the back area, following a busy 48 hours of continuous travel. Techniques alternate between kneading, press and release, and stretches. This destressing acupressure massage stimulates the release of feel-good chemicals to the brain, leaving you ready to take on the world... until the next appointment!
For more info and rates, please visit W London
W London
Address: 10 Wardour St, London, W1D 6QF
Phone: 020 7758 1000
Words by Jheanelle Feanny