Vingt Sept
Aethos: Milan's Sexiest Boutique Hotel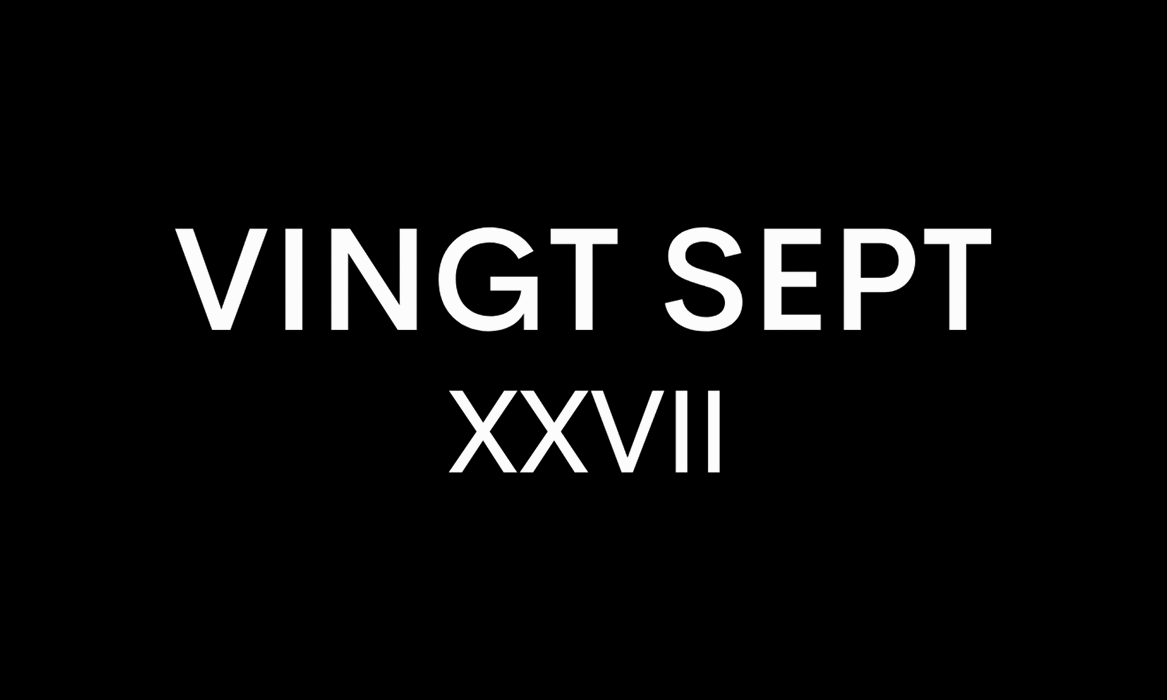 Travel
Aethos Milano Suite
Milan is a place with everything; the best restaurants, luxury fashion maisons, galleries, museums, the Fondazione Prada and an array of swanky hotels. However, there is one thing Milan is short of, which every major city has (be that London, Paris, or New York), a boutique hotel that has it all.
When in travel mode, boutique hotels are the preferred choice and having stayed at many in our time, it was a pleasure to finally try Aethos (formerly known as The Yard Milano) during this summer's heatwave.
The nondescript hotel group states they aim to celebrate culture's curiosities, creating lasting impact memories on those who visit each location. They do this through exciting architecture, interior design and high-quality service.
It's by mere word of mouth that you'll find out about an Aethos hotel, perhaps through a conscious traveller, a boutique hotel admirer or a whisper from someone part of their exclusive members club. But once inside, it's hard not to absorb every single idiosyncrasy and forget where you are in the world for that specific moment in time.
Every Aethos location narrates a different story; Corsica - a restored 17th-century palace near Saint Florent, boasting spectacular views of the village Oletta. Or Saragano (amongst other locations) - a restored medieval stone property overlooking blush olive groves and vineyards in the Umbrian countryside. Although each property differs, they all have one thing in common, complete disconnection from reality and life stressors.
Backstory/Neighbourhood
Located in bustling Navigli and a mere 20 minutes by metro to the centre of Milan, Aethos is the perfect location for those seeking tranquillity and buzz at their fingertips simultaneously. Navigli is an area of the city that always leaves a smile on every face; it is diverse, scenic, and home to some fantastic establishments, including a world-famous smallest bar (Backdoor43).
The Milanese property (on Piazza Ventiquattro Maggio) was formerly in the hands of avid antique and art collector Alessandro Mario Cesario before Aethos took over in 2021. Although, since taking over, the group continued to respect Cesario's appreciation for art and history, maintaining every eccentricity that makes this property unique. So on arrival, expect a Hogwarts-style check-in desk, taxidermy, rich velvets, treasures from Africa to Peru and unconventional memorabilia (including an array of horseshoes, riding boots and sports memorabilia).
Design
Aethos is home to a treasure trove of collectibles and is not homogenous - instead taking risks by merging the old and new world as one. As a result, guests will experience an ocular explosion, stumbling across cultural patterns, Persian carpets, vintage Louis Vuitton trunks and vibrant textures. The property floods natural light into the bar, lounge and dining areas, and for those who love a photobooth - fear not; that is also a staple here.
The Doping Bar is a relaxed affair during the day, whether sitting on a stool or at one of the many tables reading a book. By 7 pm, the room is filled with a mixture of creatives, Milan's business crowd and tourists, soaking in the unique ambient atmosphere.
Drinks on the menu are a Willy Wonka affair. The bartenders trained throughout Europe bring techniques, modern inventions and secrets to The Doping Bar, so it's no surprise that it has made it on the World's 50 Best list.
Recommendations include the fragrant yet light Doping #5, inspired by Coco Chanel. This full rose and tonka-infused gin-based cocktail goes down far too quickly. Finished with an edible pearl, it is perfect for those who enjoy a sweet cocktail that isn't too sickly. If preferring something a little punchier, try Satan's Whispers - a funky twist on an Aperol Spritz infused with Absynth, sweet sherry and fresh mint.
Rooms
There are 32 suites in the hotel, each named after the theme it houses, and each unique in interior design and layout. Staying in The Clubhouse suite is every design pundit's dream. Upon entry, parquet wooden floors adorned with antique Persian rugs lead to an eclectic yet sensual domain with a dash of opulence. The striking chambers balance rich velvet furnishing and vintage mahogany furniture with its moody interior.
Retro cinema chairs sit next to a mammoth bed that may be the comfiest slumber we've enjoyed in a long time. The +800 square foot quarters boast a bar complete with vintage scales, a spacious wardrobe, a flat-screen LCD TV positioned carefully amongst items collected from all over the world and outlandish artworks and sculptures. This room is not for the faint-hearted and is suited to couples wanting excitement and stimulation from their surroundings or those seeking something a little compelling.
The generous ensuite bathroom is light and airy, with many a mirror and artisan toiletries. The double rainfall shower leaves one refreshed and ready to hit the town or, in our case, the stores.
There are plenty of antique desks to work from for those on business, including a stunning bureau if inspired to pen a novel. Or, in great weather, sip on a coffee from your Nespresso on the private patio or perhaps order some room service if returning from the evening (available until 1 am).
All suites are soundproofed and have air conditioning - a godsend during the summer heatwave.
Amenities
The invitation-only members club is due to reopen applications this autumn along with a new Yoga Studio, Gym and Sauna for further rest and relaxation.
If wanting to dine, the restaurant led by chef Gigi Gagliardi is the perfect place for some light conversation and delicious cuisine. The atrium-style eatery is also where you can enjoy breakfast in the morning.
Whether you are in visiting the city for a break or attending Milan Fashion Week we cannot recommend Aethos enough.
The consensus is here, Aethos is one of the most compelling hotels in Milan; a place with everything, yet the only problem we had, was that we never wanted to leave!
For more information, visit Aethos
Aethos Milan
Address: Piazza Ventiquattro Maggio, 8, 20123 Milano MI, Italy
Phone: +39 02 8941 5901
Words by Jheanelle Feanny