Vingt Sept
Afgan: the Wallflower artist emerging onto the international music scene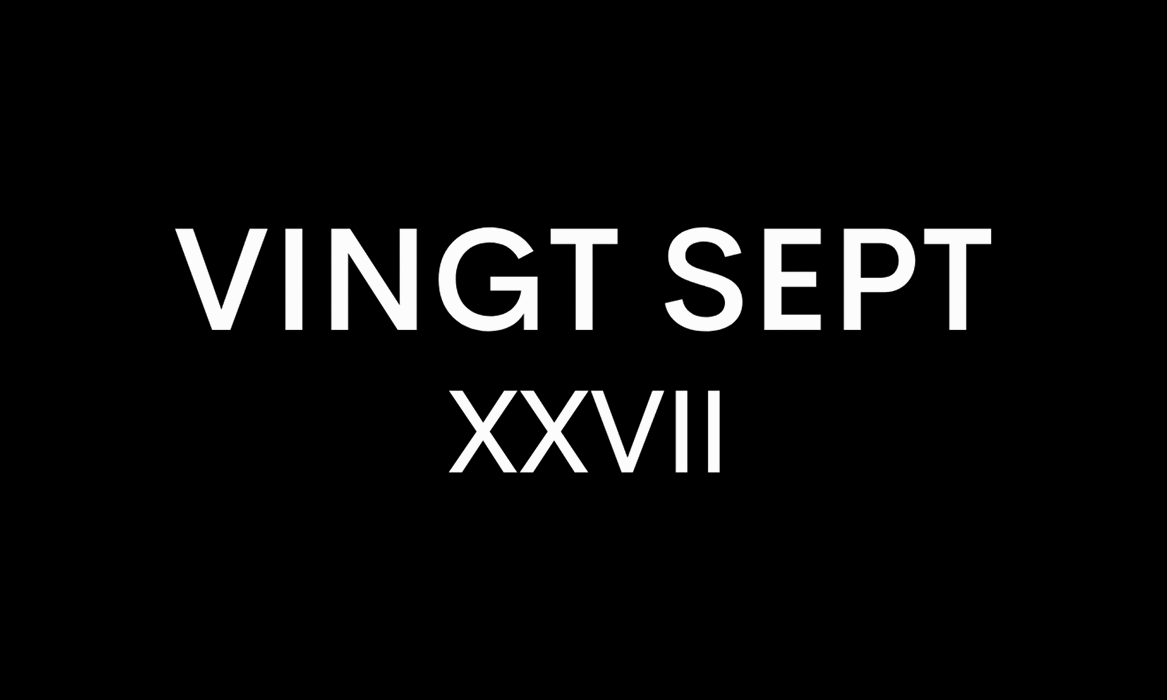 Music News
Preparing to claim the title of Indonesia's greatest export, Jakarta-born singer Afgansyah Reza is about to become a global musical sensation. More commonly known as Afgan, the singer has already dominated the Indonesian music industry for the past 13 years and now plans on finding success outside his motherland. But Indonesia will always be in his heart:
"I think Indonesia is and will always be a big part of me. I was born and raised here with a culture that is quite different from other countries but I embrace every bit of it."
For those unfamiliar with his discography thus far, it won't be too long before you'll be adding future hits such as Touch Me and If I Don't Have Your Love to your streaming playlists.
Jacket and Shirt Louis Vuitton
The 31-year-old cites Indonesian pop music – a genre more melodic and influenced by the 90s than its western equivalent – as his first musical love affair, followed closely by R&B. It was the marriage of these two genres where Afgan started to forge his own sound as an artist, a process that he valued greatly:
"For me, the most important thing is to find your own sound and character. Every artist should find their own identity and just make music that feels authentic to them but also have the flexibility to take input, which can help you improve and grow as a musician."
Full Look Lanvin
With four consecutive hit albums and multiple awards, Afgan's current career in Indonesia would prove more than enough for most artists seeking to leave behind a worthwhile musical legacy. However, for the Indonesian popstar, recognition in his home country was never going to be his final destination.
Signing a record deal with a major label is every musician's dream. After thirteen successful years dominating the Indonesian music industry, the singer recently signed to US record label Empire to expand and promote his music to the international market. At first, the collaboration didn't come without caution, but in the end, the partnership couldn't have been more idyllic:
"It's been amazing actually. Empire gets me as an artist. I love working with them, I love how they didn't try to change me at all and how they believe in what I want to do with my music since the beginning. I think it's kind of rare to find that support system, especially from a record label. And I feel like they did help me find my sound for this album and elevate it even more. So,
it has been an amazing journey so far, and I'm excited for what's about to come."
Jacket Balenciaga
It was under Empire's guidance that Afgan recorded Wallflower, an LP which he dubs his "first global album." Released in early April, Wallflower is an album that marks a new chapter for the singer, one that puts him on the global stage and pushes him into challenging new territories:
"Wallflower means a lot to me. It defines a new era in my life – both musically and personally. This album helps me find the courage to be fully myself, which is something that I didn't dare to do before."
Full Look Lanvin
Despite being a veteran when it comes to album releases, the process is still a daunting experience for Afgan, who was particularly nervous about his US debut:
"At first, it was a bit scary for me to put out this album because, in a sense, it felt like starting over again. But at the same time, it's so liberating, and I have grown so much throughout the process."
Jacket and Hat Kenzo
Despite the nerves, the transition overseas has so far been a triumphant one. Remaining remarkably level-headed and deeply humble, Afgan is aware that despite the current success, the path forward is still not an easy one:
"I know that I still have a long way to go to get that global recognition, and I still have so much to learn."
Blazer, Trousers, and Sweater BOSS
With lots of exciting change over the past few years, Afgan is determined to evolve as an artist and is feverish to find new ways to evolve his sound:
"I'd like to explore different kinds of genres as well. I've been a big fan of dance-driven stuff, so to be able to work with a DJ is definitely on the agenda."
Whatever Afgan does next is guaranteed to dominate the airwaves and the charts.
Wallflower is out now.
Photographer Ikmal Awfar
Ph Assistant Sarah Hidayat
Fashion Allysha Nila
Fashion Assistant Erwin
Grooming & Hair Bhiemo Shaliem
Words by Joshua Evans
Editor's Jheanelle Feanny and Carlo Zambon
Cover Art Vishal Dilipkoomar
Location and special thanks to The Ritz Carlton Jakarta, Pacific Place
Subeditor Primrose Jeanton