Vingt Sept
AIRE Ancient Baths - London's most meditative Spa experience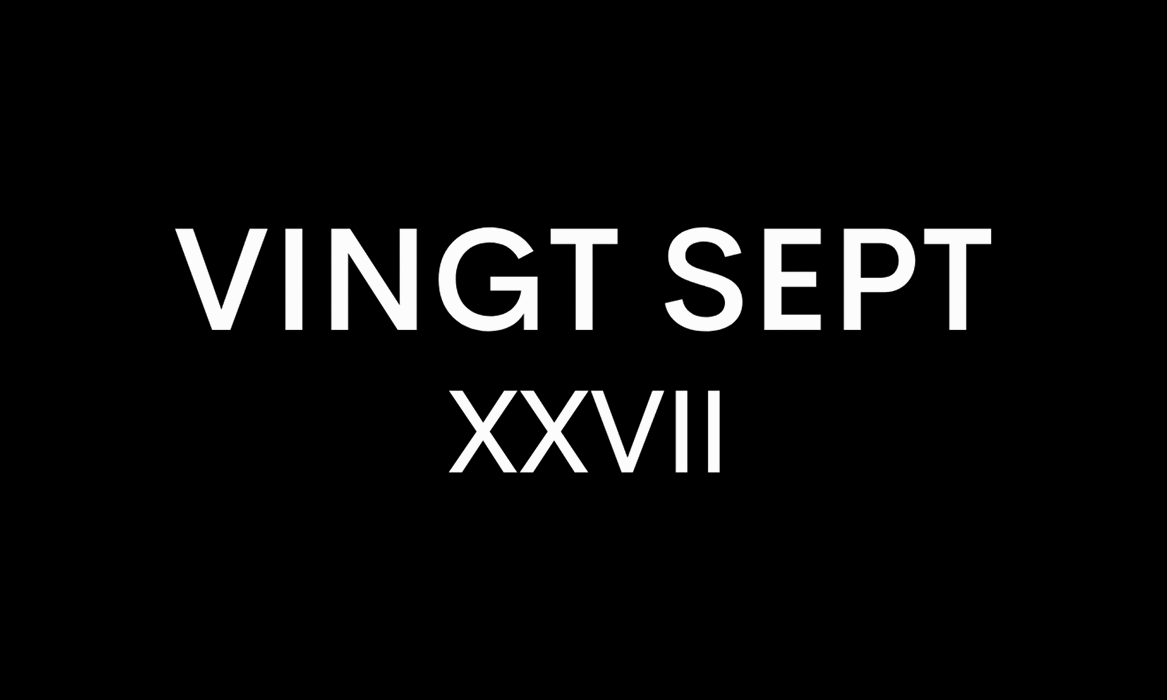 Travel & Lifestyle
The Latin word for SPA is solus per aqua - meaning "caring for health through the virtues of water". And being an ardent spa expert, finding something unique and in line with the word is always a challenge. So when the opportunity arose to check out London's AIRE (pronounced ay-ree) Ancient Bath and Spa, I was intrigued and excited to understand why so much buzz surrounds the place.
Located on Robert Street, a stone's throw from Embankment and Charing Cross, AIRE is a building dripping in history. The area known for its river views and close proximity to London landmarks is quaint and unremarkable. Once home to JM Barrie whilst he penned Peter Pan, Robert Street has an air of past London elegance and grandeur - the picture-perfect image of the city that most aren't aware of.
AIRE is known worldwide for its ancient underground baths in the US (New York & Chicago), Spain (Seville, Almería & Barcelona), Copenhagen, and soon to be Toronto. Each location offers an otherworldly experience around the individual property it is housed in, whether that is a restored 19th-century warehouse next to El Born market (in Barcelona) or a former textile factory in the heart of New York City's TriBeCa.
The London spa opened in the summer of 2021 in Grade II listed 18th-century chambers. Amalgamating the early bath rituals of ancient Greek, Ottoman and Roman civilisations, the building spread over four floors is the ultimate oasis for those looking to completely detach from life's distractions.
Design
The exterior is a little confusing as the door is nondescript. The building also possesses the classic west London Georgian facade seen in most Adelphi era buildings; however, you're transported to a mystical oasis upon entering. Natural light and stunning candles with AIRE's signature scent create luminosity and a calming sensory environment, away from the artificial lighting we're all accustomed to.
The waiting area is a treasure trove of preserved details from the building's former life. Instead of contemporary interiors and wallpaper, the walls are stripped back, exposing Robert Street's original beams and markings. The central fireplace encases historical literature, and even more history seeping manuals are proudly displayed on the vast bookcase.
The stripped-back interiors share a state of déshabillé, encouraging you to leave behind your stressors at the door and provide a level of intimacy you may not experience at other spas.
Ancient Baths
As you finish your herbal tea, a staff member will take you down to the changing area. Further orange blossom candles disperse across the stairwells, creating a chiaroscuro effect, once celebrated by Renaissance painters, adding depth and ambience to each corner.
The changing rooms are equally charming, where staff are already familiar with your name and guide you through the process of your designated locker, robe and water shoes, encouraging you to leave another distraction behind - your phone. L'Occitane toiletries line amongst the private rainfall showers, and Dyson hair tools are tucked neatly into each vanity area.
Like something from The Matrix films, the 'links' (the senior spa therapists) are familiar with every guest at AIRE and work discreetly. A clever method, as you are totally undisturbed in the baths until your next appointment. The link's responsibilities are to remove the thought process from the guest, allowing you to fully immerse yourself in the ancient bath experience.
One of the Tepidarium baths at AIRE
More candles create an ambient mood around the aquamarine water in the baths. It is known that AIRE burns through 200 hand-poured candles each day, not only to create a tranquil vibration but also to heat cast iron teapots for beverages. One may think this is too much; however, the sanctuary steers away from excessive electricity use in keeping with their sustainability efforts. Once burnt out, all candles are recycled to prevent waste, where the melted wax creates new light.
The labyrinth-style baths are temples, and we are reminded to soak in that positive transcendent energy throughout. There is an encouragement to refrain from loud noise in the baths (whispers are allowed), so expect a meditative space for the mind to connect with the energy of each area.
Each guest is incredibly respectful about sharing the baths. Still, to create an intimate experience, AIRE encourages a limited capacity spa service, meaning no more than fourteen people are in the baths at each hour.
The Flotarium - a salt water bath at AIRE
Now let's get to the actual bathing options, all of which are illuminated with even more candlelight.
My link talks me through each of the seven baths built around the principles of ancient thermae and balneae. The experience is far more complex than just immersion in the water. Each stage is built around three principal rooms. You start with the tepidarium (warm room at (36ºc), progressing to the caldarium (hot room at 40°c), and the frigidarium (cold room 14ºC and 10ºC) stages. Additional rooms here include the Peppermint, Balneum scented Vaporium (steam room), and the Flotarium area (saltwater bath). If visiting, my personal recommendation is the utterly calming caldarium baths followed by a muscle relaxing and mind-inducing balneum (jet) bath. In between each, I settled on the marble stone with herbal tea, just soaking in the atmosphere of this magical place.
Moving into a meditative state in the water, my link (I have no idea where he found me) gently woke me - as it was time for my relaxing massage.
The massage lasted around sixty minutes with what I would describe as medium pressure and a mix of compression and stretching techniques. The sumptuous almond oil used, along with the ambient music, allowed my mind to move into a deeper meditative state, and following, I noticed how the tension in my neck was relieved.
The Caldarium where temperatures reach 40-degrees celsius at AIRE
Afterwards, I was allowed to continue my bathing experience, and when it was over, we were peacefully informed the session was complete by melodic sounds strumming from a sound bowl.
Why visit?
AIRE is total immersion into an ancient bathing experience we rarely see in the city and is worth a visit if seeking stillness of the mind and spiritual reconnection.
I most enjoyed that I didn't need to think about anything for once. Being utterly disconnected from distractions allowed an appreciation for the links that took over the thinking process. The staff at AIRE are so personable and caring that I did feel a little sad when I left.
Tepidarium bath at AIRE
Having a silence and no phone policy allows time to stop making the experience feel longer than 90 minutes. And the addition of small group numbers adds a little intimacy to the occasion.
I would most likely return with a companion to try the indulgent and unique three-hour private wine bath.
Words by Jheanelle Feanny
For more information, please visit AIRE Ancient Baths London
AIRE Ancient Baths London
Address: 2-3 Robert St, London WC2N 6BH
Phone: 020 8077 5356