Vingt Sept
Alpha P King of the Wolves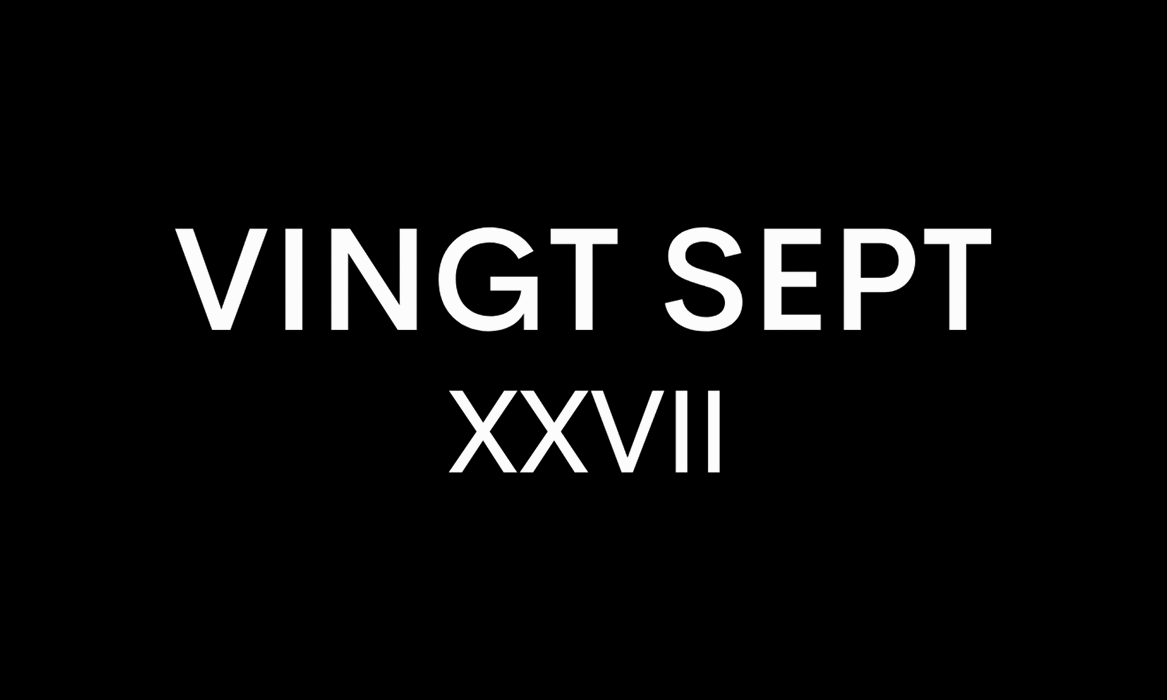 Alpha P is the latest signing from Universal Nigeria and at just 18 he's dropped his debut EP King of the Wolves, which explores his experience of young love - from his first encounter through to the inevitable heartbreak in his hometown of Benin City. King of the Wolves went straight in at #7 on iTunes Nigeria and in the top 20 in Ghana, so we were intrigued to chat to the musician about being one of Nigeria's new exciting young musicians to emerge ahead of single Paloma, which is receiving a great response in the UK from Apple Music, Spotify, 1xtra and No Signal.
You had such an amazing response with track Paloma, how did the song come about?
Paloma is a joyful song, Paloma is a vibe. It's a happy filled song that I made last year (2019) with London, he is a producer in Nigeria. He's a crazy kid and part of the new school movement. We just made the vibe without any big expectations or anything. This was the period in time where I was discovering my sound and I wanted to try new things. London played the beat and I just naturally vibed on it. I was surprised by how people responded to it and it's great seeing a lot of people vibe to it all around the world.
We made the record overnight from 2-8 am. The next morning we were experimenting with different vibes and trying out a lot of stuff different melodies, and we chose the best one for this song, it was nothing serious just vibes.
Do you write all your lyrics yourself?
Yes, I do. I feel it's not time for me to use songwriters. Although I'm not against the idea of songwriting, I just feel like there's still a lot more musically to explore before I start tapping from other people's hard work. There's still a lot that I can put out and I will explore writing for people someday too, but for now, I feel like there are so many ideas in my head that I need to on.
How is it working with Dalia Dias?
It was amazing, she's such a kind and calm soul, that's what I'll say. She is always smiling even when she's stressed. It was great, she's the best at her craft and knows what she's doing, very creative and really good at what she does. It was a vibe.
TikTok is huge over here in the UK. I've seen on your Instagram the overwhelming amount of videos you get to you for Paloma. Do you think the TikTok has helped your music gain recognition in other countries?
Yes, most definitely. When we dropped the record we started with TikTok and triller campaigns. It's been crazy we've had over a million impressions and received more than a million views from TikTok and triller and from that alone it's crazy. We've received thousands of videos from people all over the world and it's great for me to give a shout out to those platforms, they've really helped so much to promote the music better than we could before.
How has lockdown been for you? Has it been as stringent as it was in the US and Europe?
At first, it was, I won't lie, but even as it was strict, I could still do certain things, so it wasn't as bad as the US and Europe honestly. I could still go to the studio and do certain things but we had a curfew from 8 pm, after that time you couldn't go anywhere.
Have you managed to maintain your creativity during this pandemic?
Yes, definitely. I've just been using the time to work and work as I have some collaborations coming out, so I've just been working and working and getting those verses in because I have a lot of crazy projects coming out soon. Right now I'm using this time to focus on new material and experiment with new sounds, that's what I've been doing basically.
Who is your ideal collaboration with?
I'll say Drake and Billie Eilish. I love those two!
You're doing so well at such a young age, is being an artist something you've always wanted to do?
Yeah. In high school and middle school, I was always asked this (aspiring to be an artist) because my name is Princewill. People always said "Princewill what do you want to become?" and I'd answer that I wanted to be an artist (I want to be a musician). Some of my friends would laugh and be like "you're not serious". Everyone around me always said they wanted to be a doctor or an engineer but I was like "Nah". I never even saw myself in those traditional careers, I always saw myself on entertaining people on a big stage, being creative, being in a studio, even when I wasn't writing songs I always saw myself there.
Where is the first place you want to tour after lockdown?
I was supposed to come to the UK right before Coronavirus happened, but the first place I am going to visit after things have eased will either be South Africa or the UK. Most definitely, I'll be coming to the UK very soon.
What's my favourite meal?
Uhmmm, hahaha, I will say salads. Right now I'm really into salads.
What's the best advice you've been given?
A very wise man told me that I shouldn't fall under pressure, that I should always be myself and no matter what happens I should never change my sound or who I am because of money, fame or what people say. I was told that if I have something I believe in I should always move with it and I should never ever fall back.
This is what has been pushing me for a long while, even when I first dropped music and was sceptical about whether people would accept my sound. I always have that at the back of my mind, that no matter what these people say I'm not going to stop, I'm not going to slow down, I'm going to keep pushing, so that's the best advice I've been given.
Interview by Dylan Weller