Vingt Sept
Alysha is doing things her way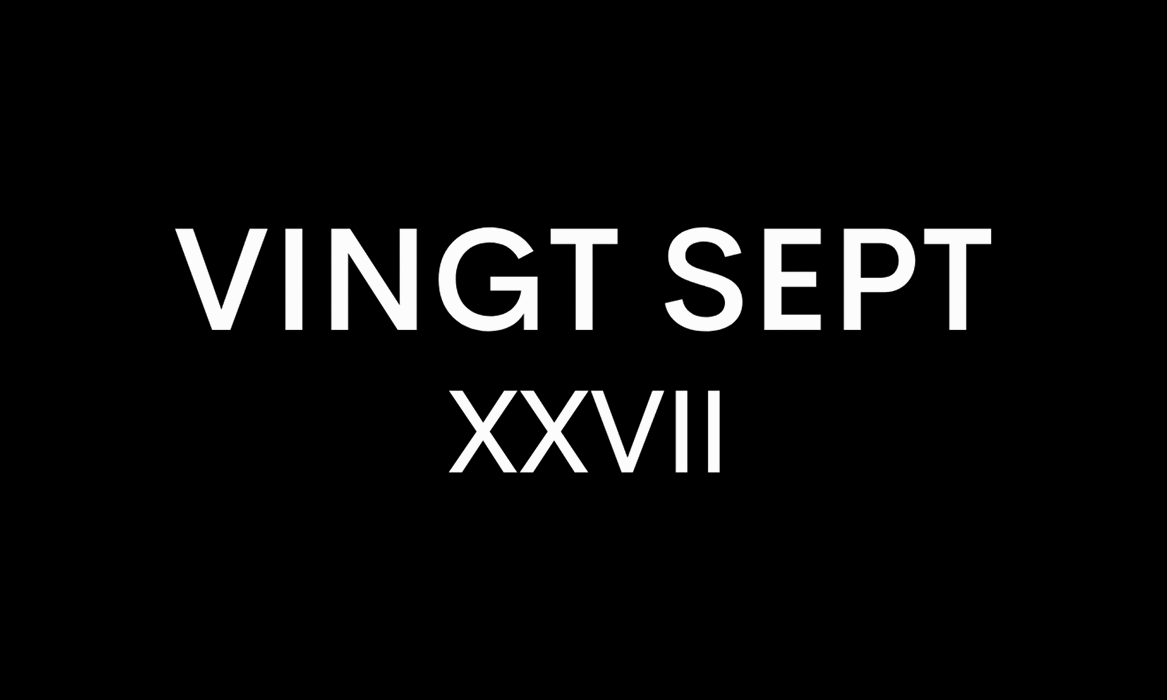 Music
Singer-songwriter Alysha has loved music for as long as she can remember. Now, though, she's doing things her way, eschewing collaborators in favour of exploring her own sound, her own processes and, most importantly, what's important to her. With a charming tone and soothing sound, her music is distinct and progressive, spotlighting vocals that float atop trap, soul and R&B-inspired tracks.
Her latest single, Finer Things, tackles issues such as the exploitation of our planet, while on Lord, Help Me, Alysha travels inward, exploring her own personal relationship with spirituality. No topic, then, is too big or broad; confident in her own skin and excited for what's next in her career, there's no denying that, for Alysha, the only way is up.
We sat down with the singer-songwriter to discuss her journey so far, what it's like to be a young woman in the music industry and what's next.
Can you tell us about your history with music – where did it all start?
Music has been part of my life as far back as I can remember. My childhood was my mum playing music in the house (as she still does) – mostly 90s R&B, which is where I take a lot of my influences from. My dad plays percussion, and his side of the family are all musicians and dancers back in Cuba. I always felt as though I wanted to create a career for myself in music.
Starting out at a young age must have come with its challenges, can you tell us anything about that?
The main difficulty with starting a creative career at a young age is that it feels like people don't take you as seriously as they take people who start a bit later on. It's difficult because, of course, you need support at any age to get things off the ground as you work out who you are and what you want to present to the world. Now that I'm a bit older, I've grown and learnt that I don't need to be taken seriously by everyone as long as I take myself seriously. I wish I had that back then for sure, but I'll be taking my new perspective with me on my way up.
What are your experiences of being a woman in the music industry? Has it come with its challenges?
Although things are getting better for women overall in the music industry, it's still harder to achieve success than it is for men. You only need to look at any major festival lineup to see that. Something I've struggled with in particular is the way that gender inequality manifests itself amongst women – it can get quite competitive. But there's room at the top!
Your sound is so unique, who are you enjoying working with at the moment?
I've worked with a lot of different songwriters and producers over the years, and although these experiences have been invaluable, the really exciting thing for me at the moment is exploring my sound and how I want to make it. As I mentioned earlier, starting a creative career always means delving into yourself to find out what you want to present to the world – and I'm refining that all the time.
Where do you find inspiration for your music?
My influences have mostly been based in 90s and 00s pop and R&B, which I'm sure comes across from my releases. At the moment, however, I've really been getting into the Cocteau Twins. I'm trying to introduce their grunge, shoegaze sound into my R&B neo-soul world, as well as Indian instruments like the sitar and tabla.
What's your creative process?
The first and most important thing with creation is to feel something, an emotion that makes you feel the need to create. Then I'll make a beat loop, usually taking inspiration from the music I'm listening to at the time. Then I'll start messing around with melodies, and work out lyrics and a structure.
You tackle some interesting topics on Finer Things including the exploitation of our planet. How important is it to you to be able to explore these topics via your music?
It's what I believe in, and it's what I want to share. I think if a track I release can cause even just one person to think differently about issues like climate change, then I'm doing something good.
What's the album you can't get enough of this summer?
Treasure by Cocteau Twins.
You model as well as make music, is this something you want to explore further into your career? What do you love about modelling?
I'm currently working much more on the music side of things rather than modelling, which I've been doing for the past five years. It's helped me in more ways than I can count: particularly my confidence, which is something you learn by faking it til you make it, and also how to perform in front of a camera – an invaluable skill for musicians!
Can you tell us what you're working on next?
I'm always working on refining my output and my creative vision. I have a few projects on the horizon that I'm very excited about. Stay tuned.
Interview by Sophie Winfield
Editor Jheanelle Feanny
Sub Editing Gwyneth Green