Vingt Sept
Amelia Eve on manifesting her role in the Netflix horror series The Haunting of Bly Manor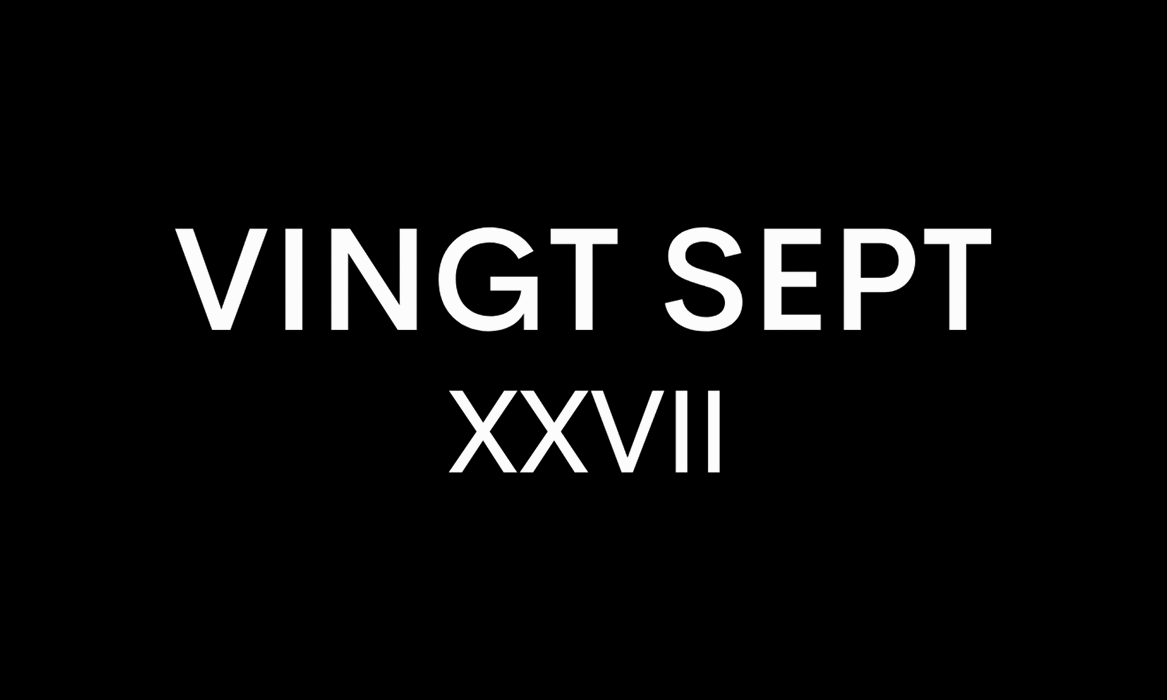 Starring in a Netflix show is probably one of the biggest achievements for any actor right now, as the platform has almost 200 million subscribers worldwide. Now, imagine landing a Netflix production as your very first big project. This is exactly what happened to newcomer Amelia Eve, who last year – to her own surprise – was cast to act alongside YOU star Victoria Pedretti in horror series The Haunting of Bly Manor. As the show dropped on Netflix last week, we spoke to Eve to ask about her filming experience, what it feels like to have your breakthrough in COVID times, and figured out that she manifested the role for herself last year...
Corset and Dress by Daniela Gina Geraci, Pleated Midi Skirt by Quantum Courage
You're quite fresh on the scene. What was it like to be cast in a big Netflix production as your first major project?
Mad! I don't think the word grateful even says enough. I feel honoured and can't wait to pass that baton on and help others achieve the same thing.
Was acting always the dream for you?
It was always something I wanted to do, but my parents are not in the acting world and I didn't know anyone else who was, so it felt like a bit of a pipe dream for a while. I was never quite ballsy enough to put all of my eggs in that basket. At the same time, it was something I could never quite shake. It's the only thing that really makes me feel whole. Then I started tiptoeing into it, dipping a toe in here and there, but there was always the fear of finding out I wasn't good enough that held me back a bit. Eventually, I got to a point when I thought it was now or never and I metaphorically dunked my head right under, grew gills, and learned how to swim.
How were you cast for The Haunting of Bly Manor?
My agent just sent through a casting. I'd had castings for roles in big productions before, but I didn't quite know the size of this when I auditioned. I sent across a group of tapes with four scenes and didn't hear back from anyone for about two months. Then, all of a sudden, I was moving to Vancouver in a week to start filming!
How would you describe the show in your own words?
It's a study of humans, relationships, grief, and trauma, disguised under the genre of horror. It cleverly makes you find the reality and the normality inside the paranormal.
How would you describe your character Jamie?
Jamie is very guarded, as she's been through a lot. It almost feels as if she's lived multiple lives before she even gets to Bly. That gives her a brilliant perspective on the world and the people around her. She doesn't give away too much because she's been burnt in the past, but at the same time, she has a lot to give. As the show goes on, she starts to break down some of her barriers and we understand why she's become like that.
Would you say you can relate to her?
I relate to her a lot, in many ways. She was described as "preferring plants to people" and I would say the same about myself but with dogs. But I think the reality for both me and Jamie is that that's actually not true and we do love humans. The reason we put our hearts into plants and dogs is because it's safer in a way and there's less to lose. But what I've learnt from Jamie is that there can be so much to gain if you really go for it.
Dress - Issey Miyake Pleats Please, Shoes - Malone Souliers, Earrings - Saad Collection
What was it like to film a horror series? Was it scary on set too?
Actually, it was completely different on set. There's a kissing scene I have, where Edmund appears as a ghost, and filming that was so hilarious. It was a beautiful kiss but then the actor Robbie's head was resting on my shoulder waiting for the camera to pan around and catch him. The idea of that reading as scary was just so hilarious to us in the moment.
Apart from that, did you have any other highlights on set?
There were so many. One in particular that I hold very close to my heart is the final scene in the lake. It was so daunting but also so exciting at the same time. That physical exhaustion that you see in that scene was real. I was wearing a scuba suit, jeans, and a weight around my stomach to make sure I didn't float, so the swimming back and forth in that lake was very challenging. But it was so powerful and such a beautiful moment when we'd finished.
Were there anymore challenging moments with this project?
A lot of it was emotionally heavy. But working with such incredible actors meant the emotional weight of the scenes came very naturally to all of us because we were able all feed of each other. I get goosebumps thinking back to filming some of the scenes because of how powerful they felt in the moment.
Full Look Michael Kors Collection
The show has been out for a few days now. What has the reaction been like so far for you?
I've felt a lot of love from Instagram in particular. As an example, my followers went from 400 to 38k in just a few days. That's insane. I've been receiving some beautiful messages from people with whom the story has resonated. While filming, I hadn't even contemplated, maybe naively, how much some of these things would mean to the people watching. To have people sharing their experiences of it has just been beautiful and overwhelming.
What does it feel like to have your breakthrough in the current times, where you couldn't even have a proper premiere?
You know what, maybe because I haven't had a premiere before, I don't miss it. The other cast members said it's a shame because usually, we'd be travelling for press stuff in different countries. Of course, that sounds fabulous and would've been amazing, but how it is currently is beautiful. I'm very appreciative that it was finished in time, actually. Strangely, the show also resonates well with the current situation and the lockdown. In Bly, everyone was also stuck in a house, unable to leave. It's quite poignant.
Amelia stars as Jamie in Netflix series The Haunting of Bly Manor
Interview by Cailin Klohk
Photographer Carlo Zambon
Photography Assistant Will Jennings
Editor & Stylist Jheanelle Feanny
Fashion Assistant Sophia Pohlmann
All makeup by Emma Kotch using Les Fleurs de CHANEL
& CHANEL Sublimage L'Extrait De Nuit
Hair by Jon Chapman using Monat UK & VV Rouleaux
Nails by Yasmine Elwakil using YSL
Location Beckenham Place Mansion
Sub Editor Primrose Jeanton
The Haunting of Bly Manor is now streaming on Netflix.