Vingt Sept
Anya Café – London's most fashionable brunch spot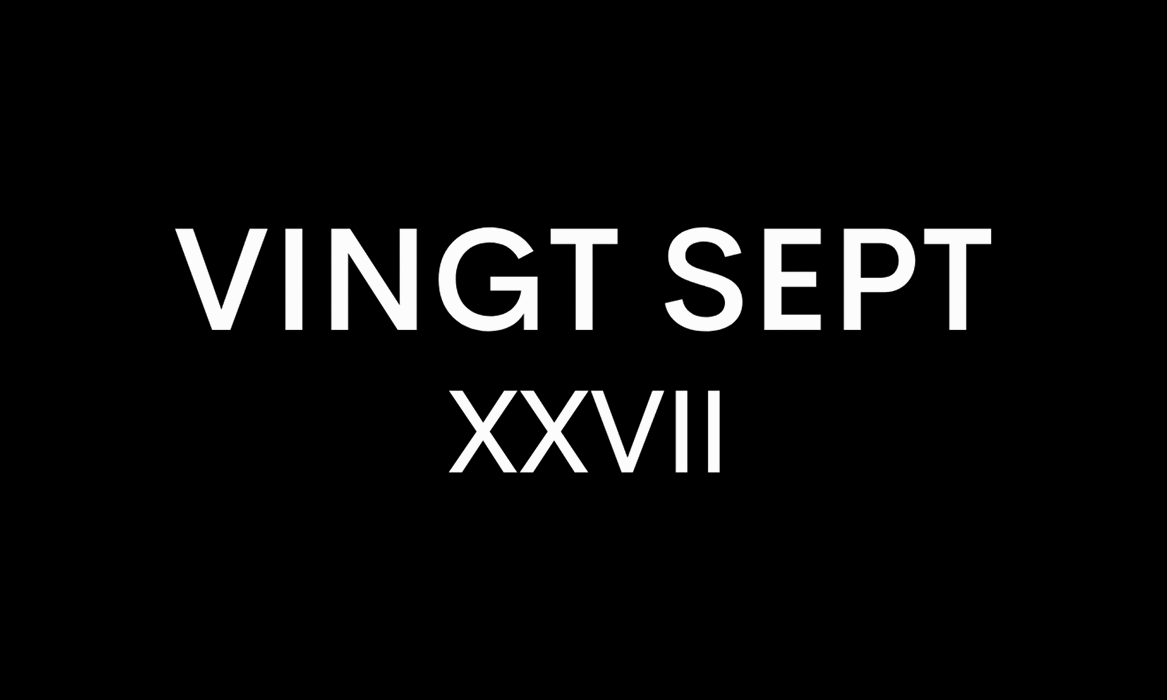 Lifestyle
Anya Hindmarch is probably one of the most quirky and quintessential designers to come out of Great Britain. The originator of artistic and endearing creations is the UK's best-selling bag designer, an author, and has now (post-pandemic) launched London's most fashionable brunch spot – Anya Café.
The CBE impressively started her eponymous brand at the tender age of 18 on a kitchen table in the eighties. With a passion for creating luxury accessories stemming from her mother's passion for luxury goods, Hindmarch was gifted an old Gucci handbag at the age of 16. This led the designer to pursue study in Florence, learning Italian and soaking in the country's craftsmanship to drive the inspiration and creativity of her brand.
Enjoying preeminence, including being the first accessories designer to hold an on-schedule show at London Fashion Week, Anya Hindmarch has today built an empire of 15 stores worldwide (5 of which are in the UK), is a global trade ambassador and manages to accomplish all of these extraordinary achievements whilst being a hands-on mother to five children.
Hindmarch's famous Crisp Packet Clutch is also adorned by the rich and famous, such as Emma Watson, Maria Sharapova and Rosamund Pike; even royalty, including the late Princess Diana, was known to sport her custom made 'cleavage clutch', photographed always by her side.
Most Londoners can immerse themselves in the world of Anya Hindmarch's most fabulous creations at the flagship Pont Street store in Chelsea, right in the heart of what Hindmarch calls 'The Village'.
The Village in Belgravia is a collection of Anya Hindmarch boutiques and exhibitions, including a village hall-concept space, a bespoke and labelled store, a plastic (sustainability) shop, and now, the café.
For those looking for an edible slice of her fashion creations, be sure to check out her new all-day eatery - Anya Café. Located directly opposite her flagship store, Anya Café is the perfect spot for lovers of fashion and art and, most importantly, FOOD and CAKE.
Inside Anya Café, visitors are transported to post-war Britain, with the café boasting intricate key design elements from popular 1950s interiors.
Every detail provides a nod to mid-century nostalgia. The retro exterior and outdoor lounge area feature Charles Eames-style furniture. Inside, expect to bask in retro wooden panelling and intimate lacquered tables set amongst a centre stage grand clock.
Otto's Buttery and a very delicious hot chocolate at Anya Cafe
The delights of Anya Café are hard to miss through the stunning glass display encasing a treasure trove of treats; the space is truly an intimate, charming and enchanting little corner of the affluent district.
Although the inside is small, the cosy front porch allows guests to immerse themselves in the village surroundings, and furry friends are welcomed to the eatery with their very own 'Anya Houndmarch' treat bag.
There are plenty of delights to feast your eyes upon and a great deal of choice for those with a sweet or savoury tooth, so it was hard to narrow down our favourite selections.
Recommendations
With feverish taste buds anticipating a playful afternoon tea/brunch, we decided to kick off Anya Café's culinary delights with Otto's Buttery, a delicious and fluffy reinvention of the croissant inspired by Anya's son.
The history of the Buttery, also known as a 'Rowie' or 'Aberdeen roll', stems back to its Scottish origins, where it is celebrated as a savoury bread delicacy - mainly enjoyed for its moist texture and buttery flavour. Anya's version is incredibly light and moreish; the sweet but flavoursome Spiced Brown Sugar Buttery adds a little adventure with hints of cinnamon and is accompanied by a rich smiley face butter and an array of succulent yet local fruit jams.
Try the unexpectedly punchy Welsh Rarebit, with lashings of sharp, rich cheese, served with Dijon mustard and Worcestershire sauce for a savoury bite. It's perfect for those seeking something a little more punchy. The additional side options are plentiful; we went for the ham hock, a great smokey companion to the heavy yet delicious dish.
Sweet recommendations
When it comes to cakes at Anya's Café, there is an impressive range, from modern spins on traditional youth-inspired classics to celebrated familiars enjoyed by Brits on special occasions, all with a nod to the designer's playful fashion line.
Recommendations include the Chubby Heart – a rich yet light mocha cake with a soft, rich and indulgent ganache. For those seeking further nostalgia, the Cart Wheel, an ingenious spin on the Wagon Wheel, or the After Dinner Biscuits are a pleasant delight and perfect to take home for guests.
The Smile Cake for us is undoubtedly the highlight and an Instagram-able bite. The moist charming tiered lemon cake is layered with a sharp yet subtle lemon with the mascarpone and raspberry compote adding a little freshness and adventure to the palette.
It is clear that Anya Hindmarch is an unstoppable woman with a plan to bring some playfulness and elation to dining experiences following a difficult two years. So yes, this is, perhaps, London's most fashionable brunch spot.
Anya Café
Address: 9 Pont St, London SW1X 9EH
Open 8am - 7pm Mon-Sun
Phone: 020 4529 0924
For more info on Anya Café, visit Anya Hindmarch
Words by Jheanelle Feanny
www.blacklivesmatter.com