Vingt Sept
AZULIK: An Ethereal Jungle Experience In The Trees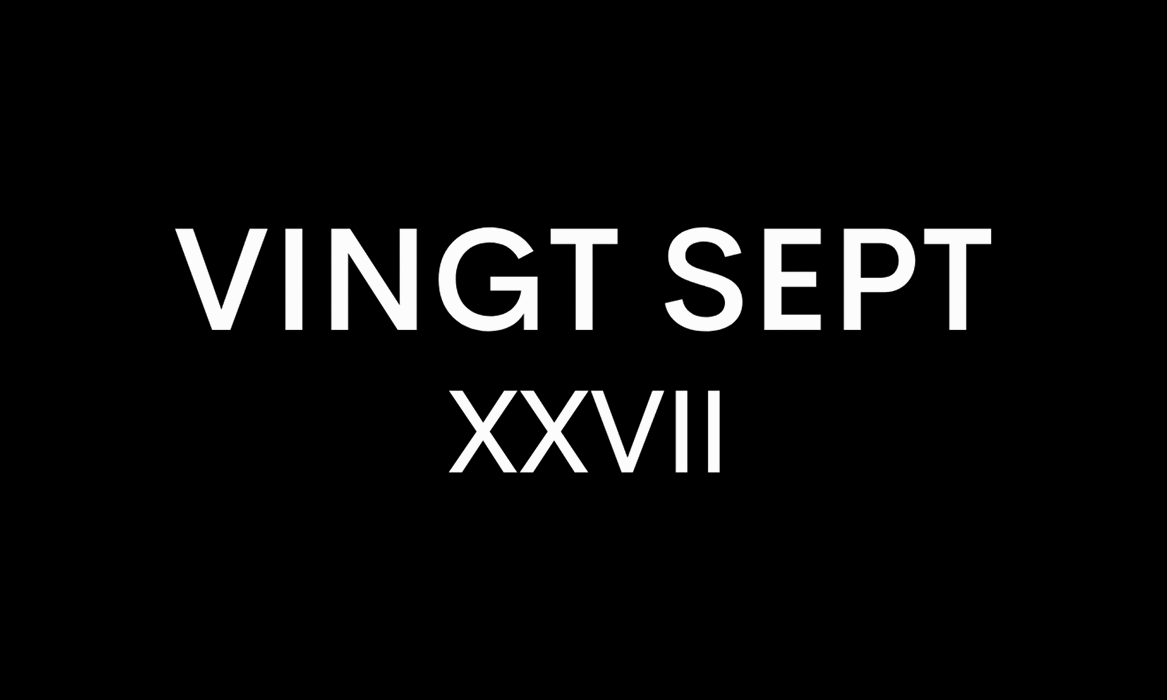 Travel
Azulik Tulum
According to architect and innovator George Nakashima, "a tree is our most intimate contact with nature", so you can imagine why there was intrigue in visiting the world's largest tree resort, Azulik.
If visiting Tulum, you are sure to eavesdrop on tourists discussing their attempts – and failure – to get a day pass, or even a dinner reservation, at the enigmatic eco-resort. The buzz around Azulik is intriguing, to say the least, considering it has existed in the town for more than twenty years.
The resort is located at the beginning of the busy hotel zone, where other luxury resorts such as neighbouring Papaya Playa Project lie. It takes approximately an hour and a half to the resort from Cancun airport and it is within easy reach of the lively Playa del Carmen and tranquil hidden treasure Bacalar.
Created by self-taught architect Roth (Eduardo Neira), Azulik is a sanctuary suspended in the air amongst trees, flora, and fauna. You will find cabanas and immersive experiences that include sphere comprising exhibitions. If you suffer from vertigo, this may not be the ideal resort for you, but if you're looking for something unique in Tulum, Azulik is perfect.
The Bird's Nests at Azulik are truly other-worldly
Backstory
The contemporary eco-luxe resort is based on three essential pillars for a reconception of our modern lives: respect for nature, the revival of the ancestral wisdom of native cultures, and art as a sacred, transformative experience. These values were instilled during each step of the design and architectural stages and evidenced by the many zen guests lucky enough to enjoy this enchanting experience. You feel that every inch of Azulik was built with spiritual intent as the pressures you left behind at home simply melt away.
Design and Architecture
On arrival to Azulik, you'll receive a welcome to the Mayan jungle via a vast assemblage of art, made from repurposed palm trees trailing with vegetation and exotic bloom.
Behind the doors lies a mystical experience of rickety bridges (carefully crafted from logs) amongst small lagoons filled with cenote water. The design is reminiscent of the archetypal cartoon FernGully.
Mammoth canopies made from branches provide shade from the jungle sun alongside twisted bejuco vines and polished concrete structures. Walking around the winding paths provides a reminder that you are in an otherworldly paradise and possibly as close to nature as one could be. Each course represents the earth's convexity, further grounding each person who walks through Azulik.
Fusing natural elements is one of Azulik's distinctive features in design
Angels and Ceremonies
Each guest is assigned a tribe at Azulik by a glamorous angel. It's quite a clever concept; each tribe has a base, which is a considerate foundation when navigating through the maze-like complex. Your angel will provide a full tour, including the option of an intimate energy cleansing ceremony led by esteemed local healers.
Angels are available at all hours via WhatsApp or from your in-room telephone for guidance, dinner reservations, tours, and information at Azulik. As you are guided through the property, you may see some people wearing very little; as Azulik allows guests to be one with nature, nudity is celebrated as an option. The point here is to bring you back to mother nature's bosom; however, if nudity is something you're not looking to participate in, walking barefoot is also encouraged.
Rooms
The Sea Villa at Azulik
There are 48 tree-house style rooms supported by stilts at Azulik, named Aqua, Sky, Moon, Aztec, Mayan, Jungle, and Sea after natural elements and native cultures.
Staying in a Sea Villa is most recommended if experiencing Azulik. The annular villa is spacious at 85 metres and made with bamboo. For a bit more privacy, your angel can provide additional small curtains. On entry, a king-sized hanging bed takes centre stage alongside a Little Mermaid style bathtub (in the shape of an oyster) with a swing and L'Occitane toiletries. Artisanal mosquito nets surround the charming swing bed and there is ample charging access by the nightstand. You are encouraged to switch off and be at one with nature, so loud music and hair dryers are vetoed. But you're in paradise, remember. Why would you want that?!
Oyster style tub in our Sea Villa at Azulik
The room comes with a ceiling fan, air conditioning, Wi-Fi access, and indoor water mirrors. The toilet is a separate, private cubicle made from more bamboo stalks. The decor is enchanting, as walls and furniture have been expertly carved by local artisans using Mayan timber.
Outdoors is like being on a private island. A perfect spot for unwinding with the sea breeze, each villa has its own private courtyard at the feet of the ocean. Complete with a swinging Balinese bed, volcanic stone/mosaic-tiled Mayan jacuzzi pool that one can fill with cenote water, and steps to the beach, the view is otherworldly and overlooks mother nature's most exemplary element.
A butler and maid service are included; each night, your maid will provide a turndown service and light your candles. There is also the option to write a little note and leave it in a ball for your bespoke requests – a simple yet personal touch to Azulik's charming character.
Amenities
Spend the day at one of three restaurants offering a gastronomical experience and adventure at each.
The entrance of Kin Toh is simply stunning
Kin Toh is at the heart of the location. It has an outdoor bar and restaurant, where you can enjoy breakfast (which is included), lunch or dinner whilst soaking in the atmosphere of your stunning surroundings. Why not relax on a bean bag on the giant hammocks suspended over the jungle if you are brave enough? Breakfast ranges from tropical fruits to cooked food, and the coffee is one of the best we have tried in Tulum. For those just visiting, prices will be higher than most, but the experience and views are priceless.
Activities
Daily yoga and healing ceremonies are a focus at the sanctuary. Amongst the many ancient rituals available, there is Zumpulche (Temazcal), Mayan Intonation, Chakra Harmonising, traditional cacao ceremonies, and sound healing.
For those looking to cleanse the external, there is a beauty salon led by "alchemists" at Ikal. The holistic wellness service utilises local flora, fauna and sacred stones for intensive treatments. Other options include mani/pedis and a professional hairstylist for those wanting a further pamper.
There is also the option to further enjoy the views and sunset in one of the bird's nests. If you visit Azulik and have time, try to see their neighbouring Uh-May site, an immersive art experience with further architectural delights.
Vibe
Everyone from your angel to the staff is incredibly attentive. It is one of the most secure hotels in Tulum with 24-hour security and you will often see staff communicating through earpieces and walkie-talkies.
Many of the guests are looking for unique luxury travel experiences but wish to reconnect with their spirituality. If you are not looking for sustainability and a place that works towards protecting the ecosphere, then Azulik may not be the place for you. This is a stripped-back eco-luxe experience designed to provide you with spiritual alignment and provide authentic encounters. This is not for the traveller seeking ample WIFI, an LED light in their room and an abundance of AC. Remember, to reconnect, you must first disconnect!
AZULIK Tulum
Carretera Tulum - Punta Allen KM 5, Zona Hotelera, 77780 Tulum, Q.R., Mexico
Phone: +52 984 980 0640
For more info and rates visit AZULIK
Words by Jheanelle Feanny
Sub Editor Primrose Jeanton