Vingt Sept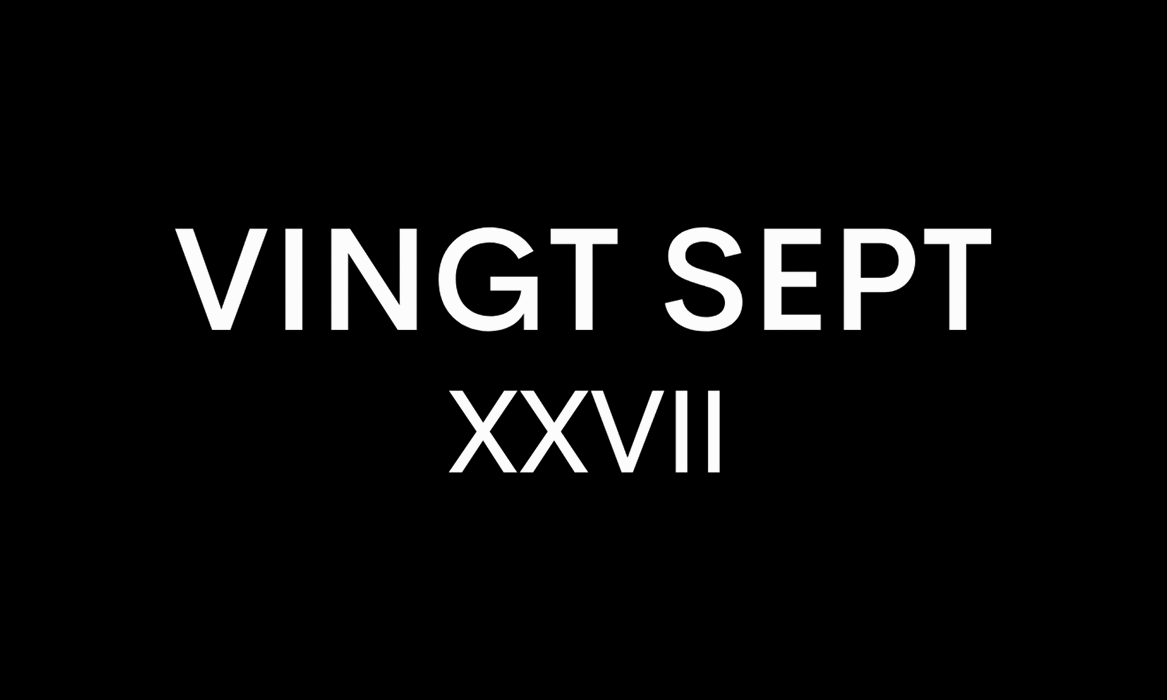 Food
Bairro Alto Hotel is the crown jewel of Lisbon. Often a place where wanderlust seeking travellers unwind on the roof terrace; the perfect place to gaze at Lisbon's astounding views, with a cocktail in hand.
The 18th-century building on Praça de Camões square is not hard to miss due to its vibrant canary yellow colour. But what lies inside the 5-star hotel is truly the secret to the infamous Bairro Alto.
Following extensive renovations in 2019 and during Covid-19, an expansion and remodelling occurred at the boutique hotel, just in time for post-lockdown travellers. Led by architect Eduardo Souto de Moura, no expense has been spared. The Pritzker, Wolf Prize award-winning and Porto School of Architecture alumni, notably known for restoring the 12th century Santa Maria do Bouro, has transformed the building, providing a rebirth and adding several new elements.
For those unfamiliar, had you travelled to Lisbon some years ago, only one 5-star boutique location existed, thus being Bairro Alto. Since the hotel opened in 2005, one may say a pandora's box effect has occurred; this includes the birth of the opulent yet classic Four Season's Hotel Ritz. However, with opulence, you can lose the charm of the city. Sometimes one wishes to absorb the atmosphere of a city, which can sometimes be lost, yet people continue to experience this at Bairro Alto.
No expense has been spared in redesigning the hotel that still maintains the neighbourhood's charm. A new additional floor with preserved historical elements provides a nod to the original Pombal-era buildings. These include masonry, tiles and an original vault.
The decor is classical yet contemporary, combining bold antiquities with marble, vintage furniture, modern lighting and high ceilings. Oozing personality, Bairro Alto has flawlessly managed to marry bohemia and Avante Garde.
Vibe
Fear not, the revival is an upgrade for those uncomfortable with change and longing for the famed terrace's nostalgia. It still holds the very same charm for those who know it well, yet it has far more personality now than it ever had before. The 5th floor located BAHR and rooftop is now home to a carefree and seductively crafted space, paying homage to the roots of Bairro Alto and Chiado and "all the famous people who have lived, drunk, grown-up and died here". Expect to find a traditional shoeshine bench, striking artwork across the walls, made to order artisanal china and a 14-metre-long bar made from a single tree.
This is not just a hotel for its guests; it is for lisboetas and those who live and feel the city. BAHR is where Lisbon's elite will be found lounging with an aperitif gazing at the sunset over the harbour. A cosmopolitan crowd of tourists are usually spotted flittered by the bar, bringing a buzzing yet sophisticated atmosphere. The vibe is so intoxicating; even we returned to soak it all up one more time!
Food
The restaurant is led by Lisbon Chef Nuno Mendes, with right-hand man and Executive Chef Bruno Rocha. Michelin award-winning, Mendes, known for his Avante-Garde offerings and leadership of Chiltern Firehouse and Town Hall Hotel's Viajante, continues to offer diners a Willy Wonka style to dining. Each dish at BAHR is carefully crafted to evoke the senses and create conversation.
Recommendations
Tosta de percebes fumados
A prized dish of Galicia, BAHR has impressed with a Portuguese version from the coast of Nazaré. Boasting a deep ruby hue, this delightful combination of smoked goose barnacles on toast is packed with flavour and height and perfect with one of BAHR's many negroni options.
Lula Grelhada, Feijão Verde, Grelos e Algas
Try this beautiful infusion of squid and vegetables, signature to BAHR and perfect for those looking for a unique seafood dish. The squid, lightly sauteed to perfection, is complemented well with the briny and salty seaweed. The balance of intense flavours is skillfully guided with runner beans and turnip tops. This dish is perfect with a cold glass of 2017 Vinha Pan Bairrada D.O.C.
Lombo de Vaca Maturada de Cebolada
Try an aged beef loin, cooked so tenderly it melts in the mouth for those looking for land. The plate arrives with two succulent cuts of prime beef lightly seasoned to not distract from the flavours of the meat. It is accompanied by a delicate puree of potatoes and finished with a hearty onion gravy reduction.
Funcho, Miso, Merengue Italiano e Granita de Maçã Verde
Following your meal, check out the famed merengue blended with a fragrant kick from miso and a herby hint from fennel. The dessert arrives surrounded by a punchy apple granita and is perfect for those with a sweet tooth.
BAHR & Terrace
Bairro Alto Hotel
Address: Praça Luís de Camões nº 2, Lisboa, Portugal
Phone: +351 21 340 8253
For more information visit BAHR
Words by Jheanelle Feanny