Vingt Sept
Billie Eilish collaborates with contemporary artist Takashi Murakami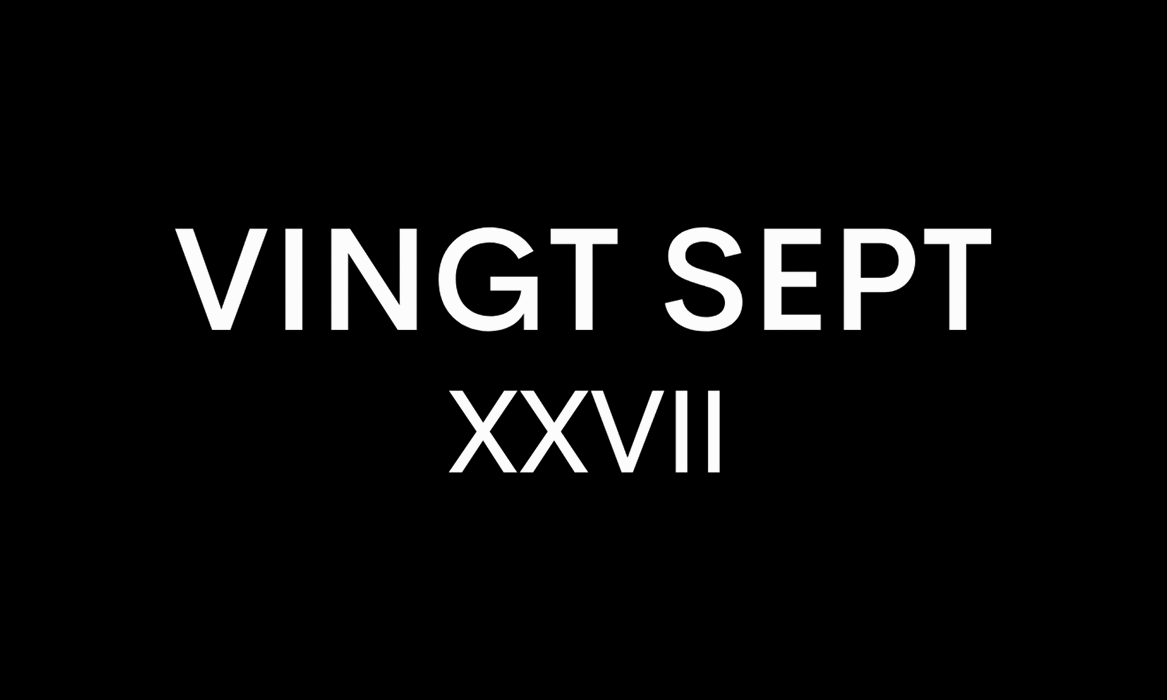 Fashion News
THE BILLIE EILISH X TAKASHI MURAKAMI UNIQLO UT COLLAB IS AVAILABLE NOW
One is a multi-platinum musician hailing from California and the other a contemporary Japanese artist dubbed to be the pioneer of artistic movement "Superflat", now they've come together to present a clothing collection exclusively for Uniqlo. Musician Billie Eilish has collaborated with artist Takeshi Murakami to present a 22 piece collection for Uniqlo's UT range. The collection will showcase the artistic perspectives of the two through graphics, combining their unique styles.
The collection is available now exclusively with Uniqlo
How did Eilish and Murakami meet?
Eilish became friends with Murakami after they messaged each other on Instagram. The pair jointly created the music video for Eilish's song You Should See Me in a Crown, with Murakami drawing on Eilish's ideas to animate it in his inimitable style. The video has attracted more than 68 million views on YouTube.
Billie Eilish x Takashi Murakami
The designs from the collection combine unique motifs from both individuals and include collaboration logos originally designed for UT. Highlights of this UT collection are graphics combining Eilish's symbol, Blohsh, and Murakami's iconic flowers. Designs also include a collage of Eilish's photos, a sketch taken from her music video, and a UT-original Billie Eilish logo.
About Billie Eilish
Eilish is a singer, songwriter, artist, and 18-year-old global pop-phenomenon. Billie Eilish has become one of the biggest stars to emerge since the release of her debut single Ocean Eyes. Fast forward from her humble breakout, Billie's album WHEN WE ALL FALL ASLEEP, WHERE DO WE GO? debuted at #1 in 17 countries.
About Takashi
Takashi Murakami is a contemporary artist born 1962 in Tokyo, Japan to a taxi-driving father and a mother who studied textile design and needlepoint. Founder and president of Kaikai Kiki Co., Ltd., an art production and management company, Murakami has held solo exhibitions at major art institutions around the globe and is widely known for his high-profile projects with luxury and streetwear fashion brands, as well as collaborations with musicians. Also active as a director of films and animation, Murakami directed Billie Eilish's 2019 music video "You Should See Me in a Crown". He is often compared to Andy Warhol for his art-approach to business and the postmodern art movement 'Superflat' which is influenced by Manga and Anime.
UT has miraculously made a collaboration with this talented duo a reality emerging the sensibilities of the contemporary artist and musician, each prolific at the highest level worldwide, have been fused together through fashion, in turn providing us with new discoveries in each of their visions. Billie Eilish collaborates with contemporary artist Takashi Murakami
Editors notes: This collection features 18 t-shirt variations across menswear, womenswear and children's divisions and includes accessories from baseball caps to bucket hats - all pieces feature Murakami's signature graphics with Eilish directing the design of the graphics, which include original Billie Eilish logos.
Drop date: 29th May 2020
The collection is on sale now via Uniqlo
Please note that customers are limited to 2 pieces per pattern, per customer.