Vingt Sept
Boxing beauty: the best beauty subscription boxes for the autumn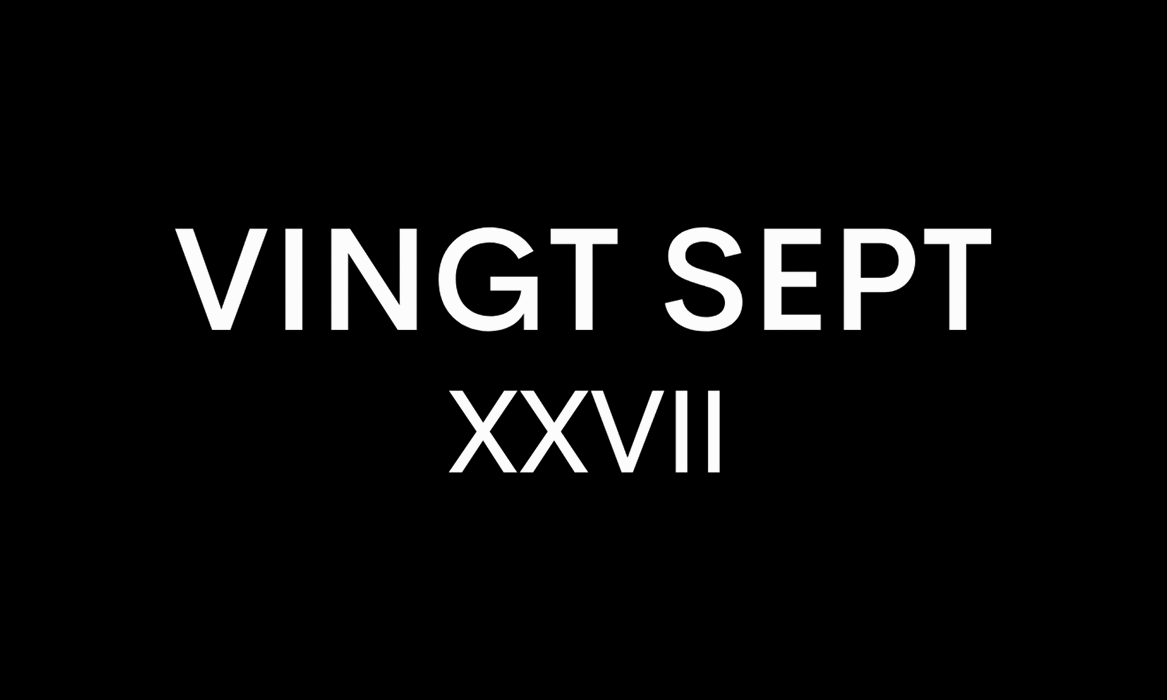 Beauty
It's safe to say that spring and summer have been testing for stores, salons, and the beauty industry, forced to halt their everyday routines during lockdown and left hanging without word from BoJo.
As we move from summer to autumn, there's one gift that keeps on giving and continues to excite the editorial team. Yes, that's right, it's time for our rundown of the best subscription boxes to pamper you and ensure you survive the winter months.
As always, the VS editorial team tried and tested every sample that made it through the HQ doors and these are our picks.
Glossybox, from £8.50 per month or available as a one-month purchase for £10
Available at Glossybox
Due to popular demand, the July & August edit sold out immediately. However, you can grab the September box. With more than own million subscribers, Glossybox is one of the UK's most trusted beauty box subscription services.
Each box contains five beauty products. In our box titled All Eyes On Me, we received five cute, versatile items with a combined RRP of more than £55.
Our top picks were the MCoBeauty long-lasting lipstick in flawless — the perfect soft pink — and the Ciaté London Stamp & Drag Liner Duo (RRP £15), ideal for creating the perfect wing over your eyeshadow with precision.
Cohorted Beauty, £39.99 per month or £50 for a one-off curation box from previous months
Available at Cohorted
An editorial team favourite, Cohorted Beauty returns with a luxurious box containing almost £200 of SHOW Beauty products. Stockists of the luxe haircare and beauty range by Tamara Ecclestone include Harvey Nichols, Selfridges, and Harrods, if you wish to continue using the range. We are hooked!
The products are beautifully wrapped and encased in the brand's signature opulent box. Our favourites include the body shimmer oil for a subtle holiday glow, especially as it's becoming trickier to travel again, and the hair fragrance (RRP £55), which smells divine with rose water and caramel notes.
Not only has the brand continued to keep its high standard of products, it has also managed to maintain a reasonable monthly fee of £39.99, so if you have an extra few pounds to invest in full-size products, we would recommend this box.
FabFitFun, from £45 per season
Available at Fabfitfun
Ok, guys you really need to be quick with this one. Since launching in the UK last year, the US-born number 1 beauty box has sold out like hotcakes every season. We were lucky enough to receive the autumn box and to say we were impressed does not do it justice.
As always, FFF supplied us with products perfect for the summer to autumn season transition. Our box was packed with products worth more than £230. Key items included a set of copper canisters with wooden lids by Uncommon James — useful for storing your beauty essentials — Anastasia Beverly Hills Clear Brow Gel, and, a personal favourite, Likwid RX Stress Reliever Ayurvedic Hair Oil containing jasmine, cold-pressed sesame, and cold-pressed pumpkin seed oil to prevent stress and provide an amazing hair treatment. Did we forget to mention that this product alone retails at more than £55?
Lookfantastic Beauty Box, from £65 for existing subscribers and £70 for non-subscribers
Available at LOOKFANTASTIC
In recent seasons, Lookfantastic has launched its limited edition box with renowned names, such as Molton Brown, EVE LOM, and Philosophy. These boxes were in huge demand and sold out immediately. We were lucky enough to try the coveted beauty bible's limited-edition Sarah Chapman Skinesis range, which included six award-winning beauty items valued at more than £180. The Skinesis range is truly innovative and revolutionary, combining facial techniques, science, and nature. We loved the Ultimate Cleanse, a light balm with a subtle hint of melon and rosehip oil that removes makeup with ease. We also enjoyed the facelift sculpting massage tool — a great alternative to Gua Sha — that drains toxins and removes puffiness, and the popular full-sized morning and overnight facial product.
Freedm Street, from £24.95 for a one-off box and from £22.95 for a subscription, where your beauty box arrives every two months
Available at Freedm Street
The Freedm Street beauty subscription service (formerly known as The Cruelty-Free Beauty Box) is a keen favourite of the editorial team, due to the brand's ethics and values on supplying zero-waste products and sustainability. It uses eco-friendly packaging and has a zero-animal testing policy with its own and its third-party products.
At HQ, we received the brand's 3rd birthday June box, which contained amazing products. We love the amount of thought the brand puts into choosing products that you won't find in retailers. This time, we discovered Le Papier Lip Balm, sumptuous with shea butter and also biodegradable, and Laidbare Two In One Cleanser, with high antibacterial properties and the potent but powerful apple secrets extract — perfect for city living with high pollution levels. Containing products that total more than £70, this box is a very wise investment for conscious buyers.
Roccabox, from £9 per month
Available at Roccabox
Roccabox probably offers the most cost-effective yet luxury packed boxes in the market. Every month, they hit the beauty spot, packing their beauty boxes with more than £100 worth of products, including full-size items. They truly can do no wrong! We received the June box, brimming with amazing cupboard and beauty bag essentials. Clear winners amongst the editorial team included the long-lasting MAYY Velvet Hydro Matte Lipstick in a deep red (RRP £25) and the Avant Supreme Hyaluronic Acid Moisturiser. We love, love, love hyaluronic acid at VS. However, this is a game-changer. Packed with avocado oil, which hydrates, increases collagen production, and helps with wound healing, this is clearly a staple for the beauty cabinet!
The Natural Wellness Box, from £42 for a one-off box, or from £38 for a box every two months
Available at Natural Wellness
Natural Wellness Box prides itself on self-care, which can be difficult when juggling life and all the responsibilities that come with it. With the ups and downs of coronavirus and the stresses and challenges some of us have faced with the lockdown, it's wonderful that this beauty box concentrates on mind, body, and soul.
Every 2 months, subscribers are treated to handpicked vegan and cruelty-free luxe-wellness products. We were blessed with the June box, which contained the Life Armour Energise Food Supplements (RRP £28), 100% natural and formulated to fight fatigue and boost energy without caffeine. The raw and vegan cookies and the Happy Dose vitamin water with floral botanicals and mood-boosting properties were a great addition. Delicious too! The contents of the box were valued at more than £90 and perfect for relaxing evenings indoors.
Words by Jheanelle Feanny
Sub Editor Primrose Jeanton
Design Connor Picken