Vingt Sept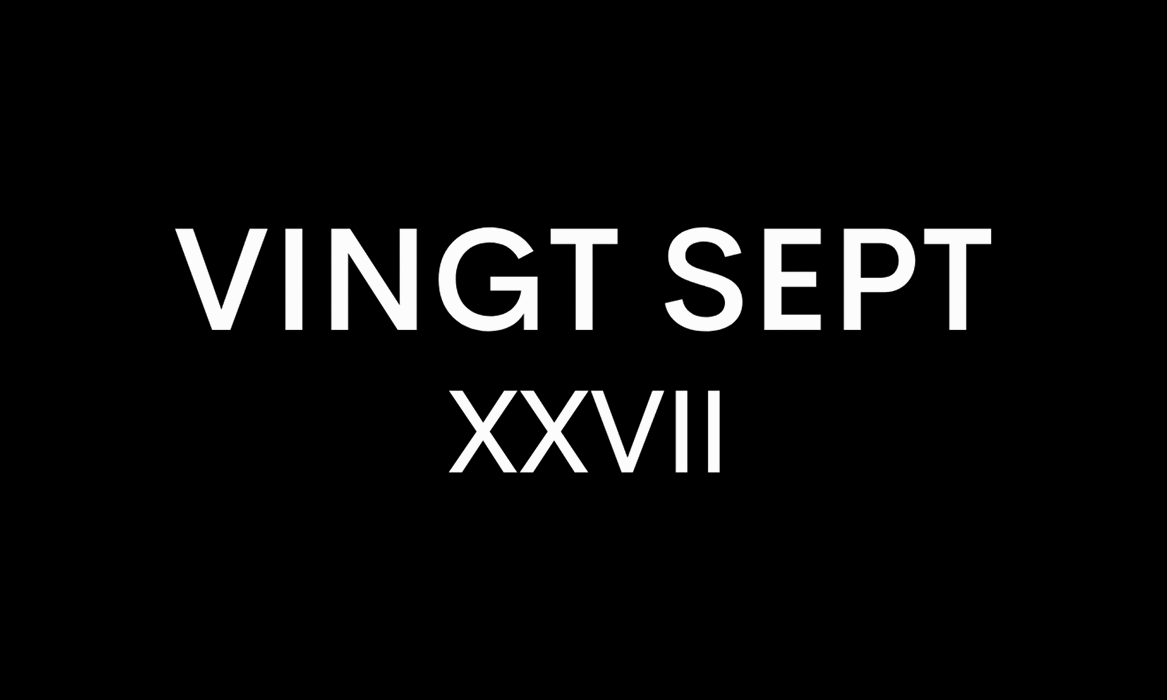 Editorial
Camden Cox burst onto the music scene with a new sound, blending trance, deep house and euphoric dance music for the masses. Outside of this, the young musician is also a songwriter, producer and DJ.
Camden can be seen playing sets all over the world, performing at sell-out gigs all whilst rocking an edgy style.
We caught up with Camden to discuss her musical upbringing, her journey through the ever-so-competitive music industry and explore her coolest fashion looks yet.
You come from quite a musical family, what was it like growing up around creatives and how has that influenced you today?
I come from a family that LOVE music. Without a doubt it made me love it as well. I was surrounded by so many genres but my mum being a DNB promoter made me gravitate towards club music and it's never left me since!
Top & Skirt Anciela Jewellery Mi Manera
Do you feel that growing up in the Midlands also influenced your sound and can you describe what the music scene was like there?
The music scene was pretty rock/band driven where I grew up so I would venture into Birmingham for dance music and they still have some of the best club nights! My go-to festival was Global Gathering in Stratford upon Avon which is where I'd discover a lot of new artists. This definitely played a huge part in my inspiration.
What was the first ever record you bought and why?
I'm pretty sure it was Floorfillers Club Classics, which was a compilation of trance and house music. There were three CDs in one album so that lasted me a while and I was obsessed with it! I got it because I didn't know WHO I liked, I just liked the vibe and then I discovered my faves through that.
You're quite eclectic, what artists did you grow up listening to?
A whole bunch of artists! From The Prodigy to Britney, to my parent's Enya and Bjork albums. Mix them all together and I guess I'm somewhere amongst all of that! My absolute faves when I got a bit older were Robyn and Deadmau5.
Cardigan & Skirt Rue Agthonis Choker & Earrings Saad Collection Ring Retro Chic Chain & Small Ring Cernucci Shoes Dr. Martens
Tell us about the moment you realised you wanted to be a musician?
I have a vivid memory of singing in an operatic voice outside the bathroom door while my mum was having a bath! I was messing about at first and then realised I was feeling very excited and I just shouted there and then "I'm gonna be a singer" and my mum said "ok".
When did you realise that you could do more than sing and perform and do you have any preference for singing, songwriting, DJing, or performing?
No preference. I guess you could say my calling is singing because that's always been me, but living and breathing dance music, writing it for other people, made me realise I was missing something - an outlet. So I decided to DJ and it's the best thing I could have added to my toolkit. I love discovering new music and being able to play out my own work at the same time.
How did you get your record deal and noticed?
A lot of persistence and determination. I've had so many setbacks and SO many feelings of giving up but the actual reality is - there's no plan B and I've done that on purpose because I'm not giving myself a choice other than to succeed in what I love to do. Once I started releasing solo music off the back of features is when I was noticed. I just have so much more to give than being a featured artist on other people's tunes, and I'm super lucky that my label believes in that too!
Top Letoit Shorts Reineren Jewellery Mi Manera Shoes Casadei
Your sound has been described as 'euphoric dance' and 'dance-pop' with raw and personal lyrics, but how would you ultimately describe it?
I would say it's nostalgic, trance-infused, sensual dance music that gets you all up in your feels!
Where do you draw inspiration from when it comes to your songwriting process?
I try to keep it as real and personal as possible, whether it be my own situation or somebody close to me. I usually write poems and find nice words at random times - note them down and then take them into the studio.
You've collaborated with many chart-topping artists such as Gorgon City, Eli & Fur, and Meduza, but do you have any dream artist(s) you would love to work with?
I'd love to work with CamelPhat as I think our sound would gel together really well! I'd also love to work with some of my fave female vocalists like Katy B, ToveLo and Robyn.
Dress Saint Laurent at Loan the Look Jewellery Retro Chic Shoes Roker
What does a typical Camden Cox day look like for you?
I love a lie in so I can't fib and say I'm up at the crack of dawn! I'm definitely not a morning person (lol) so I wake up as late as possible... coffee in bed whilst I do a bit of work, feed my cats, change my outfit about 4 times and then head to the studio! I'll either be writing for myself or another artist and sometimes I'll just do my toplines from home which I really enjoy! Evenings usually consist of good food with loved ones and chilling out!
You're pretty fashion forward and we adore your current pink hair, do you have any fashionable moments you've enjoyed and any you regret?
I wore an amazing custom piece for the NME awards! It was a tulle lilac dress with huge puffy sleeves and I felt like a goddess in it. My absolute fashion regret was wearing a halter neck top which just sits over your boobs, and I performed in it.. which involved jumping up and down, which resulted in a nip slip to the whole of Printworks. Unforgettable!
What has been the most memorable moment of your career so far?
It was definitely my first ever DJ set! It was for The Capital Weekender and I performed straight after Diplo, James Hype and Mistajam (only some of the best DJs in the world). I was SO nervous!!! I completely threw myself into the deep end with that gig and it's the best decision I ever made.
Top & Skirt Anciela Jewellery Mi Manera Shoes Roker
You're extremely multi-talented. You've played sell-out gigs, you DJ, perform, song write and produce, but can you tell us a secret or one thing you can't do?
I can't play any instruments! I've somehow managed to get to this point without ever learning an instrument. I can barely even blag the piano but I do use it to help me find keys to songs. That's the next thing on my list so stay tuned :)
Do you have any advice for aspiring musicians?
It takes 10,000 hours to perfect your craft so don't expect anything to happen overnight! It seems like artists come out of nowhere but I can assure you, they've been doing it unknown for a long time before! Don't let the rejection define you and just be patient, the most important thing is to believe in yourself before anybody else can.
What does the future hold for Camden Cox?
Loads of new tunes and collabs! I've been working hard and have never been so excited about the music I've recently been working on. I'll also be introducing live vocals into my DJ sets so that's gonna be fun!
Cardigan & Skirt Rue Agthonis Choker & Earrings Saad Collection Ring Retro Chic Chain & Small Ring Cernucci
Elevated is out now
Photographer Arabella Itani
Fashion Ruta Jane
Fashion Ass Collene Weekes & Az Thatcher
Hair by Sophie Sugarman
MUA Victoria Evans at Nylon Artists
Production & Words by Jheanelle Feanny
Production & Casting Harriet Nicolson