Vingt Sept
Cary Arms and Spa: The Gem of the Riviera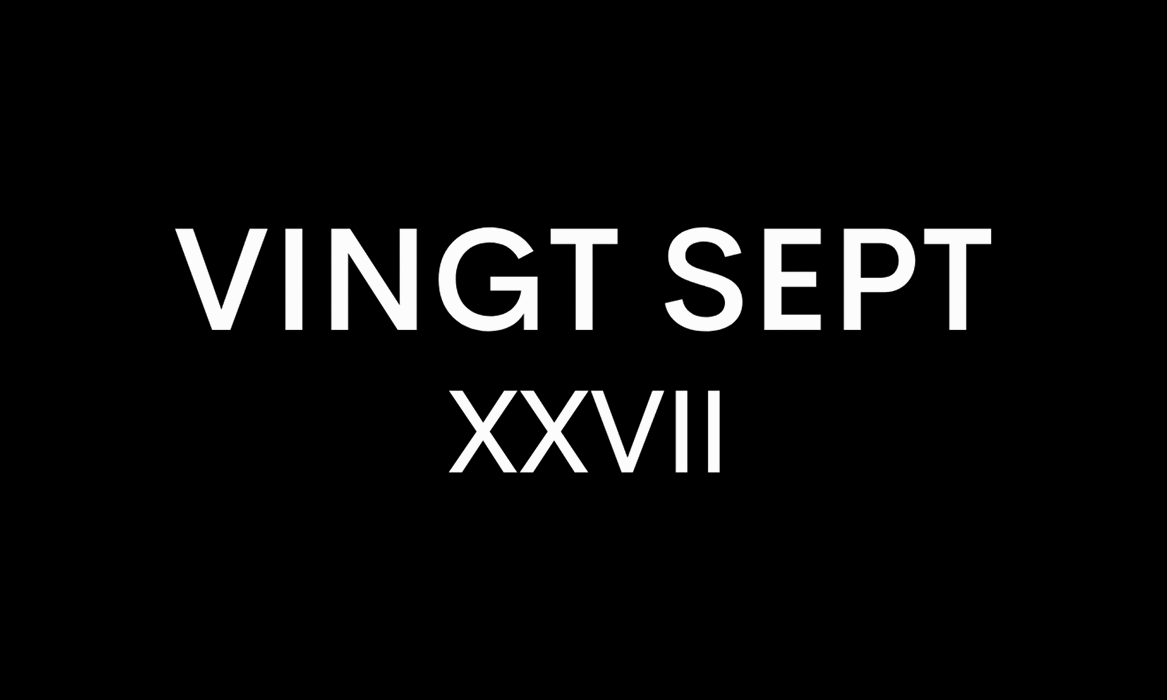 Travel & Lifestyle
Just two short miles from Torquay lies the picture-perfect Cary Arms and Spa. The hotel situated on the gorgeous English Riviera historically opened as an inn, dating back to the 17th Century. Royalty, including Queen Victoria (and her beloved Albert), would often visit to bask in Babbacombe Bay's breathtaking scenery, views, and swaying palm trees in the summers.
Today it is home to ten stylish sea-facing rooms/suites, four cottages (some of which date back to the 1800s), and eight modern beach huts. Aside from comfortable 5-star accommodations, Cary Arms has a glass-fronted spa, complete with sunbathing decks, a hydro pool, and an extensive list of treatments - perfect for those seeking total indulgence.
Paying homage to the charming English coast, the masterminds behind Cary Arms and Spa are husband and wife Peter and Lana de Savary.
Managing to combine beauty and the laid-back atmosphere most city dwellers seek, with postcard views and luxury, the location is a perfect staycation for those seeking to reconnect with the English coast in style.
The de Savary's appear to have the Midas touch when creating something unique. Just look at their extensive portfolio that includes the award-winning Mount Cinnamon (Grenada, West Indies), warm and unobtrusive Eastbury Hotel in Sherborne, and Port Louis, the "Portofino" of the Caribbean. It is clear why Cary Arms and Spa is amongst the best hotels in Devon and the UK.
After an almost six-hour drive from London to the bay, the staff warmly welcome us; although a one-person check-in desk, it was evident within the first five minutes that every staff member knew each other and the area informally. After wondering how I would even get my city SUV up the hill, our attentive caretaker kindly offers to drive our car up the steep hill to our new home for the weekend, 19th-century Smuggler's Cottage.
Paying homage to the area's history, smuggler's activities often included sneaking contraband, alcohol, people, and other high-value items into the coast without paying tax - something embedded historically within this part of Devon and Cornwall.
Arriving at our dog-friendly thatch-roof cottage, you feel you are far from the UK. Even on a rainy day (which we were unlucky with), the views and the natural palm trees (as Devon has the perfect climate) swaying are reminiscent of a tropical oasis.
There are three double bedrooms with king-size beds within the charming cottage. Two are on the lower ground with separate bathrooms, and the master on the third floor, complete with private quarters, a freestanding tub, ample storage, and further English Riviera views.
Personal touches are seen throughout - both thoughtful and charming. Expect a welcome basket in the spacious kitchen (with a traditional double oven stove) with treats for guests, little bespoke rock candies on every pillow, and attentive gifts for your furry friends. A little luxury awaits for a comfortable stay, including rich linens, The White Company toiletries, and an Eden of locality at your fingertips.
The lounge and kitchen area on the first floor—are both endearing and celebrate the cottage's history (with memorabilia) while ensuring ease with modern functionality. The nook with round table is perfect for conversation with loved ones whilst overlooking the sea.
The spacious cottage has an array of literature, a striking traditional fireplace, BBQ, a kids' play den, and ample outdoor space. There are two gardens, one on the ground floor and the other on a terrace. Finding plenty to keep you busy is not problematic during your stay; perhaps try your odds at the foosball table if you're into a bit of competition or the giant outdoor chess board if seeking a mental challenge. For foodies like me, grab some scrumptious local produce and put a steak on the barbie while watching the magnificent sunset.
In keeping with bringing a touch of modernity within the period property, there are smart TVs in each room, WIFI, a Nespresso machine, and stellar service from friendly, personable staff - just one phone call away.
Food
Having reviewed many restaurants in my time, I expected more coastal cuisine than cosmopolitan delights. However, at Cary Arms, Cornish chef Steve Poyner has other ideas. Poyner has been with the company for over fifteen years and knows every farmer and local fisherman in the area. Sounding like something from an MI5 film, his dedication to creating fresh and compelling dishes is evident with each bite. I ask him how he knows the catch of the day, to which he details there's a local WhatsApp group (with the fishers of Torquay) - Steve will know by 10 am what catches will be headed to nearby Brixham and soon, straight to your plate.
When trying the Hake (catch of the day), it is clear that it's line-caught - a more precise method, causing minimal bruising and a very different quality most are used to. The oven-roasted catch of the day is full of flavour and tender rather than flakey. Arriving with herby-crusted potatoes and basil pesto, it'll be difficult to leave any evidence on the plate.
Another main to try is the famed West Country fillet of beef, usually accompanied by tomatoes, mushrooms, and onion rings. I opted for the fresh seasonal vegetables for this tender and juicy cut.
Although working backwards and mentioning the mains first, there are other delights on the menu. The pan-seared Brixham Roe on scallops with pea puree is a delight, lightly seared to preserve those coastal flavours. For wine - being an avid red-winer, I put my money where my mouth is, splashing out on a 2013 Nuits St George from Domaine Jerome Chezeaux. The vines are very old, some of which were planted over eighty years ago. Expect intense aromas and rich blackcurrant and cherry - yet still light enough to be enjoyed with beef or reef.
For dessert, the sticky toffee pudding and salted panna cotta are great options for those with a sweet tooth.
Spa
If constantly seeking disconnection, then the spa will be sure to provide just that. The glass-fronted sanctuary opened in 2016 and is perfect for those wanting indulgence. Inside, guests can enjoy a waterfall hydrotherapy pool, relaxation area, steam room, sauna, and exotic experience shower.
Opting for a full body massage (Gaia Serenity Treatment), a blind selection of massage oil begins. My therapist asked me to choose my oil, led by the senses and not the mind; my nose decided on Gaia Lavendar and Chamomile body oil.
The session starts with three deep inhalations of the essential oil to relax the mind and body. Hot towels are then used to loosen any tension on the limbs and back area. Using a combination of deep tissue and compression techniques throughout this relaxing massage, hot oil is poured on the back area at one point, leaving me feeling completely de-stressed. My therapist completes the session with more compression massage around the neck area and a relaxing eye compress.
Activities
There are so many things to do whilst staying at Cary Arms and Spa, whether that be paddling, kayaking, long walks along the bay, or if on a bit of a rainy day - a private Land Rover tour.
After breakfast, we were picked up promptly by our tour guide and driver, Nigel, a northerner who left the city life for the English Riviera more than a decade ago. Nigel simply says 'never!' when probed about whether he would return, a clear indication that the area's beauty is far too tempting to give up!
The coastal tour typically lasts four hours; guests have the option of a morning or afternoon session. We stop at picturesque locations along the coastal line, including the diverse "English Riviera", quaint marina, and secret coves, all guided by Nigel. He lets us into some history of each spot, even allowing us a quick stop at the famed Brixham market - the hub of line-caught produce. Nigel is an encyclopaedia of knowledge on the tragedies, stories, significant property, and secrets of the area.
We end our tour at the final stop, Berry Head, offering spectacular 360 degree panoramic coastal views.
For those with a keen interest in walking, wanting to experience fresh air, and encounter a private tour in style (with the addition of excellent company) - the Land Rover tour is an adventure no one should miss.
For more information and booking, please visit the below:
For more information visit Cary Arms and Spa
Cary Arms and Spa
Address: Babbacombe Beach, Torquay TQ1 3LX
Phone: 01803 327110
Words & Photography by Jheanelle Feanny