Vingt Sept
Celebrate life at Nikki Beach Mallorca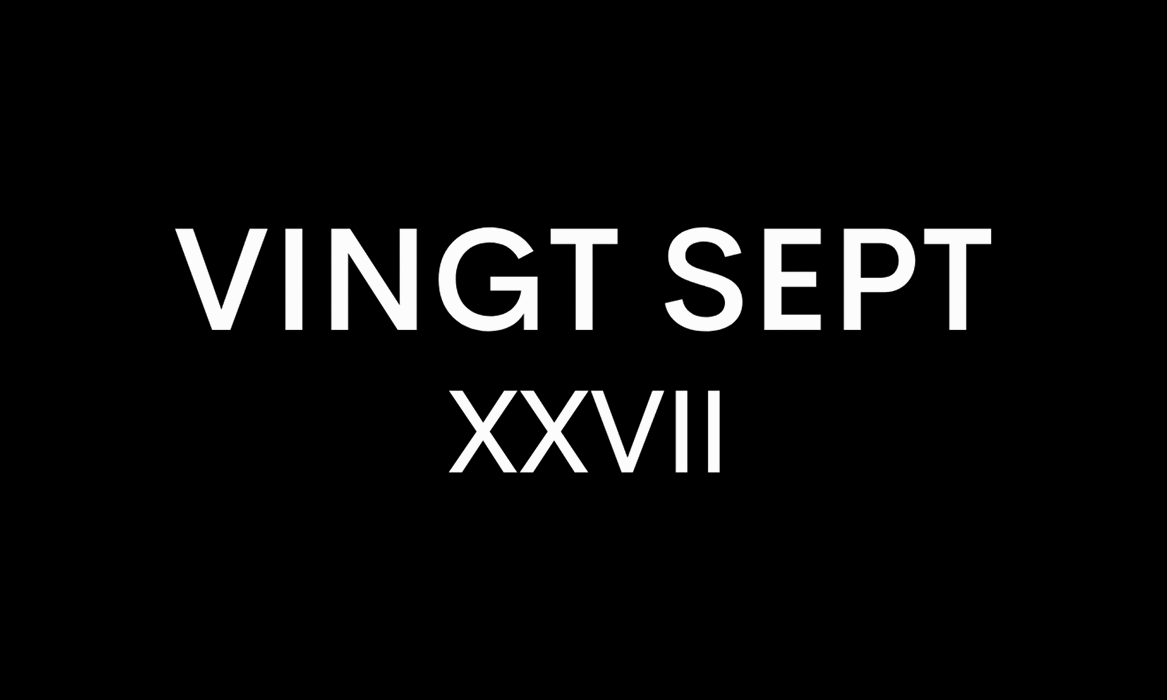 Travel
This summer, iconic Nikki Beach celebrated milestone anniversaries across the globe, bringing a select few journalists to enjoy the ride and commemorate. So naturally, we were more than excited to receive an invitation to their infamous white party on the white sands of Mallorca.
Boasting idyllic locations in Saint Tropez, Miami Beach, Monte Carlo and Ibiza, the iconic beach club pulled out all the stops at each location, with unforgettable parties and guest DJ sets from world-renowned David Guetta and Bob Sinclair.
If looking for the perfect place to beat the winter blues or attend those incomparable island closing parties, then Nikki Beach Mallorca is the spot that will leave you revitalised and entertained in style.
Backstory
The sexy beach concept club first opened their iconic doors in 1998, with mastermind entrepreneurial couple Jack and Lucia Penrod behind the luxury fashion, music and lifestyle haven.
Starting with humble beginnings as Cafè Nikki, the Miami location was once a quiet garden lunch spot. But the area had other plans as the couple saw an expeditious rising interest following demand and whispers of VIP attendees. These A-Listers included Penélope Cruz, Harrison Ford and supermodel Naomi Campbell. Café Nikki was later renamed and birthed as Nikki Beach. As a result, the global luxury lifestyle brand has today maintained a heavyweight title as the ultimate scene for stylish sunseekers and high rollers alike.
Jack and Lucia are clearly the king and queen of concepts. Even after more than 20 years since opening the first Nikki Beach, they both continue to deliver a unique combination of effortless interior design with luxury experiences across the globe.
This year each iconic location was celebrated in style. To our pleasure, we were able to experience the magic at their Mallorca residence on the idyllic white sands of the island.
Located 30km from Palma de Mallorca Airport and just 20km from the centre, our idyllic weekend started with a warm welcome at Hotel de Mar Gran Meliá.
On arrival to our spacious suite, we were ready to get the party started Nikki style - with some namesake branded gifts; these included a magnum of rosé in collaboration with Miraval (celebrating the 10th anniversary of its Mallorca location), a bespoke beach bag with SPF and aftersun, and a trendy custom towel.
Other cool activities included a Spanish, fine dining experience at Arrels (Meliá) where an array of delights were seen on the tasting menu.
Star bites for the evening were the mouthwatering black pork, lovers poached egg with sauteed beans, potatoes and truffled foam (perfect for gastronomes). As a final course, the table enjoyed a hand-picked selection of local cheese from neighbouring islands to end the evening.
Getting there
Nikki Beach Mallorca is pretty central whether you are staying in the centre of Palma or neighbouring areas such as Calviá.
Overlooking Isla de sa Porrassa, our hosts pulled out all of the stops opting to deliver us to paradise in style, in none other than a Sunseeker Yacht.
The tour around the island and neighbouring coves, captured the area's unique, idyllic scenes - all whilst soaking in the island's elysian atmosphere.
After some sun, sea and rnr, we were ready to get the party started; our chauffeur was no uber but a Nikki Beach emblazoned speed boat waiting to escort us to our new home (for the afternoon) in style.
Design & Vibe
The interiors and furniture are eclectic; think Tulum meets modern boho-chic. From rattan furniture to mammoth chaise longues, the stylish beach club is a slice of opulence. Every intricate detail of the club, from the pool, the tier loungers and the bars, are expertly designed to ensure everyone gets to experience the magic of Nikki.
Inside, the theme continues; open kitchens allow guests to see the chefs hard at work. In addition, the boutique store has an array of high fashion beachwear, from artisan crochet dresses to delicate jewellery.
While waiting to be seated at your table, have a sneak peek at the daily Nikki Beach newspaper; a clever idea to peruse the upcoming events; however, in true Nikki Beach style (paying attention to detail) it's fashioned onto a bohemian scroll.
The dress code is beach chic, and the vibe is like no other. Walking through the arch, it's hard not to dance towards your table. We enjoyed live entertainment, a show put on by dancers and the energy provided by Nikki's resident DJ; on Sunday the addition of a cheeky, spirited percussionist also placed a smile on the table.
To further celebrate life (Nikki Beach's motto), guests can also experience live performers, aerialists, and burlesque dancers.
Their notorious themed parties are not one to miss either; if lucky enough to visit at the beginning or end of the season, you'll have the chance to dance the evening away at their exclusive white and red party.
Dining
The eclectic menu curated by regional chef ​​Alex Gullberg has something for everyone. Gullberg, ever so passionate about local produce, stopped by between his busy schedule to talk us through the importance of maintaining his relationship with local producers across the spanish islands.
Each dish is prepared with love and passion and is extremely delicious.
Start with a creamy Burrata Caprese for a light bite with vibrant cherry, green, kumato and beef tomatoes. Finished with a sweet balsamic glaze, Foccacia bread and a zesty lemon salt - it is the perfect poolside bite.
If on the lookout for some ocean delight, the freshly shucked Amelie oysters are hearty, buxom and full of flavour. The mignonette provides balance, further bringing out the brininess of the oyster.
Star delights include Nikki's signature succulent chicken satay and sushi platter presented on a shipwrecked boat.
For a tipple, there is plenty of choice regarding bubbles; from Taittinger to Dom Pérignon (Plenitude P2 2002), you will be sure to enjoy your champs by the pool or whilst dancing on the deck. If preferring something on the rocks, try the sweet and refreshing Dreamcatcher, a clever blend of gin, yuzu juice, ginger and vanilla syrup. The sweet pear and peach jam is nicely balanced with refreshing tonic water to make it a lighter affair. If wanting something a little punchier, try Nikki's twist on a Moscow mule with fresh rosemary and ginger beer.
Nikki Beach can now be experienced in the following locations: Miami Beach, USA; Saint Tropez, France; Saint Barth, Caribbean; Marbella, Spain; Koh Samui, Thailand; Mallorca, Spain; Ibiza, Spain; Monte Carlo, Monaco; Dubai, UAE; Costa Smeralda, Italy and Montenegro, Tivat Bay.
Every year, Nikki Beach has a pop-up location during the Cannes International Film Festival in France and a summer-long pop-up lounge at the Waterfront in Porto Cervo, Italy.
The Hotels & Resorts division has properties in Koh Samui, Thailand; Porto Heli, Greece; Dubai, UAE; Santorini, Greece and Montenegro; and Tivat.
The primary season for Nikki Beach Mallorca is between April to October
For further information, visit Nikki Beach
Nikki Beach Mallorca
Address: Av. Notari Alemany, 1, 07181 Calvià, Illes Balears, Spain
Phone: +34 697 16 48 53
Words by Jheanelle Feanny