Vingt Sept
Chido Nwokocha's Plan For Hollywood Domination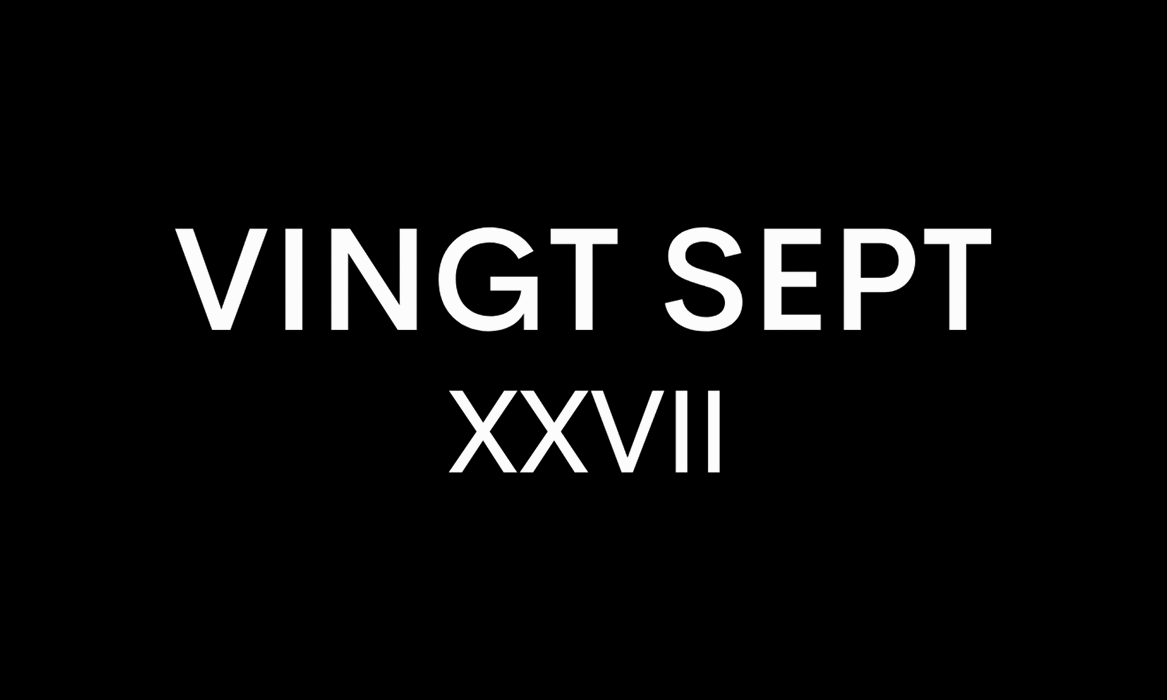 Film
Coat Off-White Trousers Fear of God x Ermenegildo Zegna Trousers
Chido Nwokocha is undoubtedly Hollywood's next great leading man. Currently starring in Tyler Perry's acclaimed dramedy series Sistas, as the morally complex Gary Marshall Borders, Nwokocha is now firmly setting his sights on becoming a blockbuster superstar. After getting a glimpse of action-hero stardom on the highly anticipated Top Gun: Maverick, the Sacramento-born actor doesn't shy away from sharing his ambitions. Nwokocha has big plans for his creative career, with desires to launch his own production company, produce and star in his own projects, whilst also seeking to create opportunities for those coming through the door behind him.
Nwokocha speaks to us about his bold Hollywood aspirations, his eagerness to star in more big budget blockbusters and his surprising passion for writing romantic comedies.
Hi Chido, how is 2022 treating you so far?
I'm doing good, I'm healthy, family's doing well, I've got some projects under my belt and I've been rocking and rolling, it's been good!
Good to hear it! At the moment you're currently starring in Sistas which is one of Tyler Perry's TV creations, how did you get involved in that particular project?
It's been an incredible journey, obviously with working with Tyler Perry, who's been in the industry for many years and has been very successful with a lot of his projects, the things he's written, produced and directed. He's just super talented. I got involved in the show right from conception three years ago. It's crazy because I first auditioned for another one of his shows and it didn't go my way and then I then flew back to Atlanta for a different role on that show and I didn't get that as well and I was like, 'oh my god what is happening?'. They then asked me to read for the role of Gary, that I'm currently playing, and I remember getting the call about five days later that I booked it and it was incredible. It's been an incredible journey ever since! I have a love/hate relationship with the fans [laughs] but it's been good!
I've read that you found the role quite challenging at first, what aspect of the characterisation was difficult to identify with?
At the beginning it definitely was difficult because the character is so far away from who I am as a person and you know, just trying to bring some realism to him and ground him by pulling from different people I've come across in life and focusing on other ideas on how successful people move, how they react when they don't get what they want, how they wield their power and how they command a room.
Do you actively look for roles that can push your boundaries and challenge you?
Yeah definitely, I look for roles that can challenge, push and to just elevate your way of thinking. You're creative, you want to create something new, or a character that will just resonate well with the audience. With Gary, he does a lot of outlandish things but when you get on Twitter and you hear people say stuff like 'Oh my god, I know a guy like that', It lets you know that you're doing a good job.
Do you search for fan reactions on Twitter quite often then?
[Laughs] I love our Twitter interactions, I live tweet with the cast every Wednesday and I definitely see the comments. I'm a fan of the show as well, like the rest of the cast and you get to see their parts (in the show) that you don't see in the script, follow their storylines and I get to see the comments and what they say about me. Some people are like 'get him off the show!' [laughs].
Eyewear Off-White Havana 50mm Logo Vest Hugo Boss
As well as acting, I've also heard you like to write Rom-Coms in your spare time?
[Laughs] I definitely, you know have always had a thing for rom-coms, that's that hopeless romantic in me [laughs], that's so funny! You know I do love my crime and my thrillers, but a good rom-com will have me on the couch watching. A big goal for me is to have my own production company and definitely produce different films and shine light on more black voices, that would be great, that would be awesome. I'll definitely be starring in a rom-com soon and we'll get some more off the ground [laughs].
You're clearly a multi-skilled individual, with many different passions. Would you like to start your own production company, similar to Tyler Perry's?
Yeah absolutely, I mean who better to learn from than Tyler Perry? He produces, writes, and directs. He has his own studio for film and TV, whatever it may be and so I definitely admire that and the work ethic. Tyler's genuinely a good person, he cares about his people and helping them become successful, building their careers and giving actors an opportunity. Watching that and seeing that, you definitely want to emulate those qualities that he's been displaying. What better teacher to have than someone who's doing it at the highest level in Hollywood.
As a highly driven and ambitious person, Is there a point in your career where you think you can confidently say you'd be satisfied?
I think there's different points in my career when you can be like 'okay we're good'. I think right now, for me, it's definitely having a production company in Hollywood that's relevant and starring in some blockbusters and hit films. As an actor you love to be on the big screen and having a few big movies to put out each year would be pretty awesome right now, especially because I had a late start in this industry. I didn't come in as a child actor or anything, so If I can get to that point when I'm in some blockbuster films, get some more movies off the ground and give other actors opportunities, I'd be pretty happy with that. I will work as hard as my talent will take me. If that means me being the next Denzel (Washington) or Leonardo Di Caprio then fine! [laughs]. If I can be very talented and have a vehicle to open doors for other actors and actors of colour, as well as maintaining a career, then I'm good with that too. I'm not really concerned with fame or super-notoriety, I just want stability and security for myself because I didn't grow up with a whole bunch of that.
You speak about opening the door for other actors, particularly for actors of colour, do you think Hollywood is getting better with representation, or is there still a lot of work to do?
Yeah, there's definitely a lot more work to do. I've been in the industry and LA for six years now and I've definitely noticed the difference from the time I started auditioning to where it is now. Hollywood's taking some strides, there could be more strides and more opportunities but there's more doors opening and more stories being told for audiences to experience different stories rather than the same old remakes - that's important.
You mentioned you're keen to star in some future blockbusters, you're about to star in Top Gun: Maverick, a sequel to one of the most popular blockbusters of all time. What was it like filming that?
That's the goal, to do more of that! Going on set and seeing all the moving parts, what makes a blockbuster is great. Obviously the stakes are higher because it's a big budget movie and I kind of took it in because I didn't want it to be my only experience, I want to do it again and on a bigger level too. It was great to be a part of it, but my next step is to star in more - this is just the start for me.
Blockbuster's these days seem to be owned by all the same big studios such as Marvel, DC and Disney. As a movie fan, is there a particular project or franchise you're dying to be part of?
I definitely want my own three picture deal vehicle! I don't want to jump on the back of something but I'd love to be part of Marvel or DC. It's great to see the Marvel franchise doing really well because I've always wanted to be an antagonist, villain or anti-villain in a comic book movie and that would be awesome. I'd definitely love my own three picture deal though, like John Wick style or something like that, that would be awesome.
Finally, you mentioned at the beginning that you've got a few projects bubbling away at the moment. Can you tell us a bit about those?
I can mention a movie I just worked on for Amazon and Reese Witherspoon's production company, Hello Sunshine, and It's called Something from Tiffany's, so a nice rom-com! [laughs]. I've got a nice part in it and it should be coming out around the holidays. I'm super excited about that as Amazon is a great streaming service that's starting to blow up and create some really interesting projects so I'm excited to be a part of that.
Sistas returns June 1st
Top Gun: Maverick is released in cinemas from 27 May 2022
Photography & Styling Blake Ballard at Good Talent Management
Actor Chido Nwokocha
Retouching Anna Rovkina
Words by Joshua Evans
Editor Jheanelle Feanny