Vingt Sept
Combining Aerolase with Hydrafacial - The Ultimate Skin Solution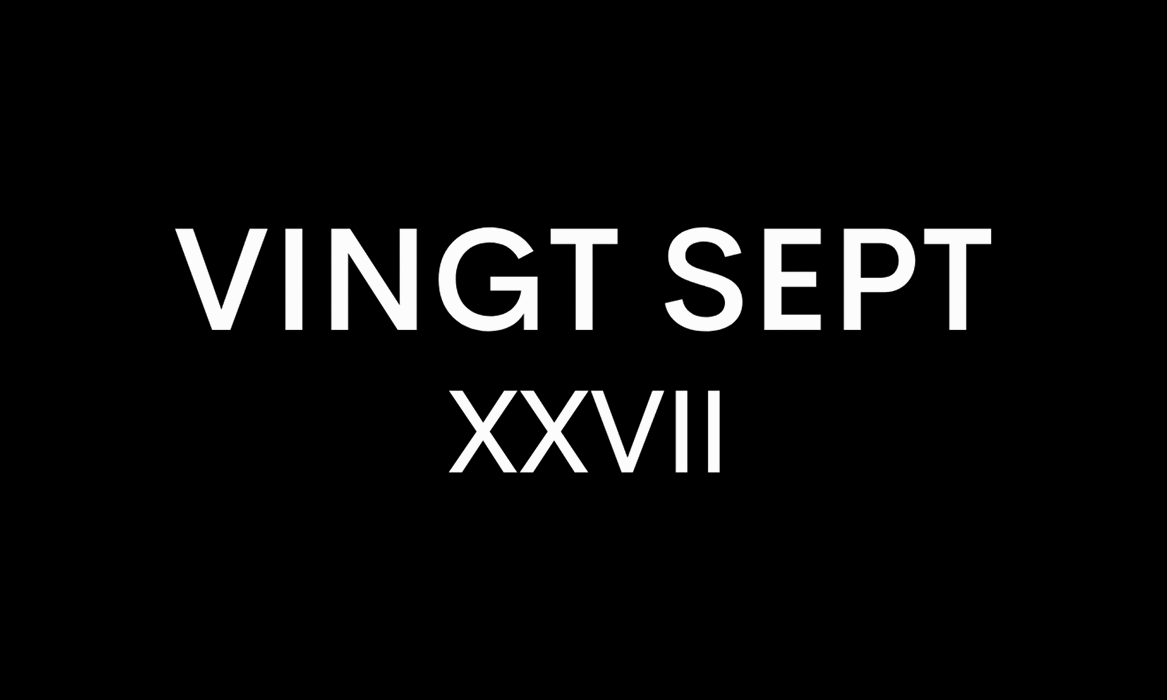 Beauty
Sometimes when it comes to skin concerns, we all want that one magic wand or miracle product that fixes everything instead of multiple potions and lotions.
However, what if we were to tell you that there is a new facial in town, said to be suitable for all skin types and concerns?
Well, according to London clinic, Halcyon Aesthetics, beauty fanatics can reap the benefits of clear and glowing skin by combining two potent facials.
Location
Dr Osman Bashir Tahir's (OBT) newest clinic, Halcyon, is located on London's historic Hinde Street. The postcode is not the only thing famed about this area (former home to novelist, Rose Macaulay and philosopher, Herbert Spencer).
With a reputation for innovative treatments and over 50,000 satisfied clients over an 18-year career in aesthetic, plastic and reconstructive surgery, Halcyon is Dr OBT's latest brainchild and first clinic in the UK.
Halcyon specialises in surgical and non-surgical treatments. Therefore, entering the grade II listed building makes you feel a world away from the clinical environment when visiting the doctor's office.
Instead, is a contemporary, welcoming domain flooded with natural light and a floral backdrop (perfect for those Instagram lovers).
Aerolase + HydraFacial
Aerolase is a powerful yet gentle medical laser with unique technology making it suitable for all skin types and complexions. The patented short pulses (300-650 microseconds) provide thermal relaxation between each pulse, allowing the skin time to cool down.
It is such a breakthrough in medical science that even Cosmo crowned the treatment the Best Acne Laser of 2021.
HydraFacial also uses patented technology. It's so popular that it is said to be performed every 15 seconds worldwide.
Combining these two powerhouses is not something for the faint-hearted as they are not often performed together. However, as we were in Dr OBT's faithful hands with a face full of post-holiday congestion and hyperpigmentation, we were intrigued to see if one treatment could not only improve this but also allow the skin a fresh start.
Benefits of Aerolase
Reduces acne, hair, scarring and more
Suitable for all skin types and concerns
Evens skin tone and complexion
Can reduce hyperpigmentation and even rosacea
Provides glow
Benefits of Hydrafacial
Suitable for all skin types
Great for clogged pores
Reduces inflammation
Boosts oxygen to the skin
Provides deep hydration
Treatment review
The treatment begins with the hydrafacial following a gentle cleanse. The machine is large and a little noisy, but ultimately it is a relaxing experience.
The facial is a three-part regimen. First, we begin with cleansing, exfoliation, and infusing the skin with nutrients.
Skin is then cleansed at a deeper level with gentle acids to help loosen debris and dead skin. Following this, the extraction begins (thankfully, a very smooth experience). The vacuum is a light suction that removes dirt, opens the pores, and eliminates toxins.
Skin is then hydrated with potent antioxidants, vitamins (including vitamin c), hyaluronic acid and peptides. Halcyon also uses our favourite skincare hero, Dr Obagi, so expect a meticulous and science-backed experience.
Moving on, let's break down our experience with Aerolase. This is the first laser treatment we have been comfortable trying. We all know that those with fair or darker skin are at risk of post-inflammatory pigmentation or hypopigmentation. Aerolase takes roughly thirty minutes and also triggers collagen production. The light yet potent laser also reduces sebum production and removes/kills bacteria, so it is perfect for those battling congested skin.
Overall, Aerolase is pretty painless, and our skin did not feel hot at all, which was a relief.
Following both treatments, which took roughly an hour and a half (combined), there was no redness or downtime, and the skin most definitely appeared glowing.
Most clients tend to see a difference between 4-6 sessions; however, it was clear that inflammation was reduced following just one. In addition, skin appeared plumper, jowls were tighter, and there was minimal peeling - something often experienced after acids and laser treatment.
Although the results were not dramatic (usually the case with one treatment), what was unexpected was how the skin felt healthy and less congested.
We recommend both for those struggling to control a variety of skin concerns with multiple products, including congestion.
For more information visit Halcyon Aesthetics
Halcyon Aesthetics
Address: 2 Hinde St, London W1U 2AZ
Phone: 020 7486 3225
Words by Jheanelle Feanny